What's it like to study... Archaeology
Lawrence Shaw studied Archaeology Bsc at Bournemouth University. He explains why his degree experience was unforgettable
Lawrence Shaw
Monday 20 August 2012 09:53 Comments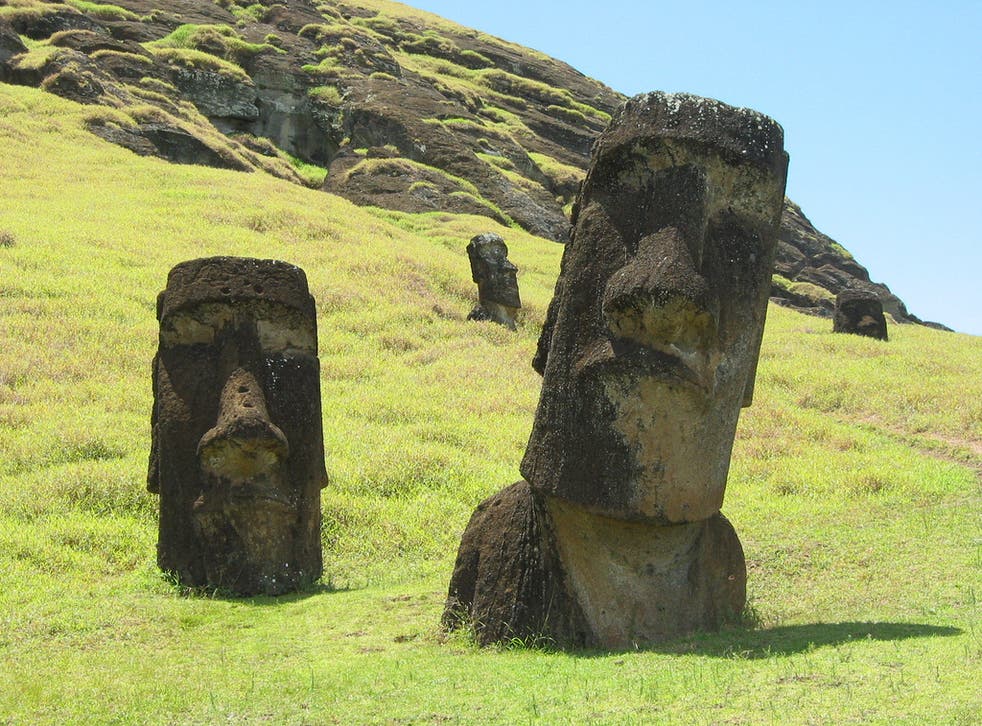 Having grown up in West Sussex, at the foot of the South Downs and a stone's throw from Cissbury Ring, archaeology and heritage have always played a significant role in my life.
As a fan of the outdoors, I was always out on walks and trips to archaeological sites and investigating local landscapes. I studied Archaeology, Geology, Ancient History and Geography at A level, further stimulating my interest in the natural and human environments, and Sunday afternoon episodes of 'Time Team' made quite an impression, too.
After spotting the Archaeology BSc. in the Bournemouth University prospectus, I made the decision to head to an open day and investigate. I was instantly sold on the course content, the facilities, the wealth of equipment and experience, and the cutting-edge research being undertaken. This decision turned out to be a good one, as it has led to my involvement in a number of internationally-recognised archaeological projects, including excavations at Stonehenge, management of the Qatar National Historic Environment Records and the undertaking of surveys and excavations on Easter Island.
As a practical, hands-on person, this particular degree suited me down to the ground. Within the first week of our studies, we had jumped onto a minibus and headed out into the landscape to investigate a range of archaeological monuments, from deserted medieval villages in Dartmoor to Europe's largest Iron Age Hill Fort, Maiden Castle. By the end of our first year, we had gained skills in a variety of field work techniques, including advanced surveys and recording. The university boasts one of the best-stocked equipment stores in the country – if not Europe – with hundreds of thousands of pounds' worth of high-end, state-of-the-art equipment, all made freely available to students. Alternatively, if field work isn't your thing, there are also fantastic laboratory resources that support work in Osteology, Forensics and Chemistry. In addition to this, the course provides a solid understanding of underlying theoretical approaches and research, delivered by leading academics such as Professor Tim Darvill.
The best part of the degree by far was the student training excavation. This saw us gain the skills and understanding needed to be competent field archaeologists through the excavation and recording of complex archaeological features. This experience would prove vital for future employment, and also helped to increase our appreciation of a good ale or cold cider. These activities were further supported by a compulsory month-long placement during our second year of studies, which is not offered at many universities. This helped to further develop our skills and understanding, providing a better insight into the profession outside of academia. It also helped to broaden our contacts and networking, making employment after graduation a lot more accessible.
Now, I am not going to say that my degree was all fun and games – there was a lot of hard work involved. With archaeology being such a broad subject, it was important for us students to gain an overview of the discipline as a whole. This meant that some of the assignments were not necessarily of interest, although this is probably the case for most undergraduate programmes. During one of the number of field work opportunities provided by the university, however, I was fortunate enough to discover what it was about archaeology that I really loved. Since then, I have gone on to complete a Master's in Landscape Archaeology, Geographical Information Systems and Virtual Environments, as well as work on a number of prestigious research projects, none of which would have been possible without my Archaeology degree.
Today, when I mention that I did archaeology, I always tend to get the same response: if people don't say, 'Archaeology? That's like dinosaurs and stuff, isn't it?' or, 'So, you're like a real-life Indiana Jones?', then I normally get, 'Bournemouth, I've heard good things about them'. My response is always the same: 'I wouldn't be where I am today if it wasn't for my studies there'. Recently, the BBC comedy duo Armstrong and Miller did a sketch about archaeology being 'boring'. In my experience, this couldn't be further from the truth – and, surprisingly enough, not all archaeologists look or act like those seen on TV. I wouldn't have wanted to study and go on to work in any other field.
Register for free to continue reading
Registration is a free and easy way to support our truly independent journalism
By registering, you will also enjoy limited access to Premium articles, exclusive newsletters, commenting, and virtual events with our leading journalists
Already have an account? sign in
Join our new commenting forum
Join thought-provoking conversations, follow other Independent readers and see their replies