Disadvantaged young people at risk of being put off university if Government raises tuition fees, warns report
UCU says move could create a 'polarised university system where costs determines young people's choices'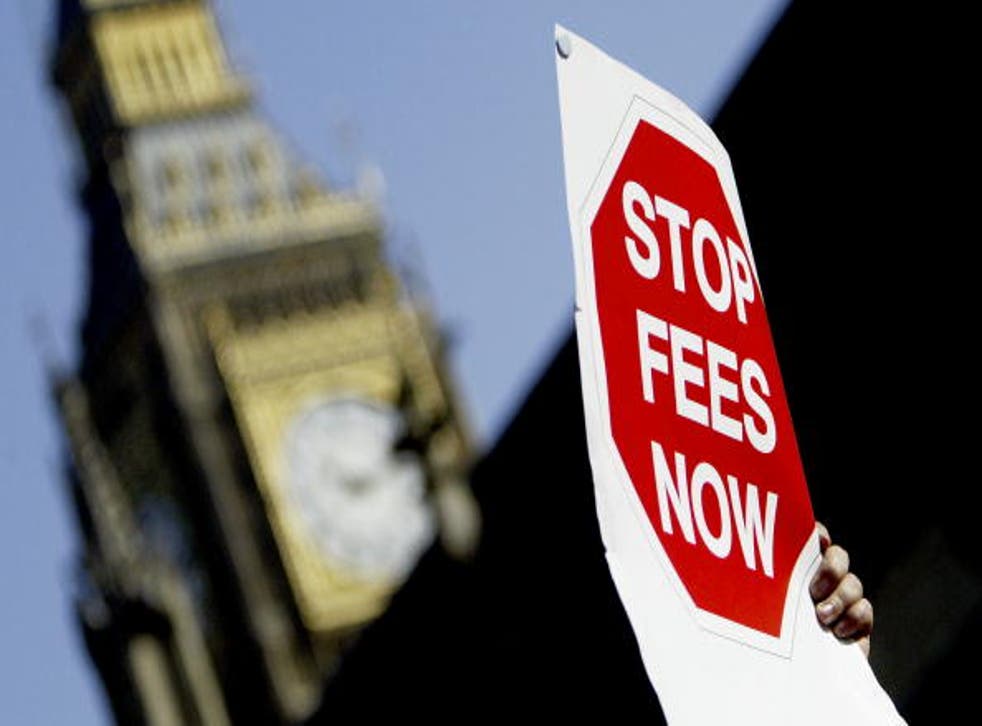 Non-white young people and those from the poorest backgrounds will be put off going to university if the Government follows through with plans to further raise tuition fees, warns a new report.
Non-whites and those who receive free school meals are also more likely to choose low-cost university options if tuition fees are liable to change.
The Does Cost Matter? report* has been produced by the National Education Opportunities Network and supported by the University and College Union (UCU).
The findings have come just a month after the Government revealed in its white paper that institutions which score highly in terms of teaching quality will be able to raise their annual fees above the current maximum of £9,000.
Financial support was cited as the best way to try and help young people to "broaden their horizons," with the report also finding the availability of maintenance grants would have the most impact on non-white young people in encouraging them to apply for higher education.
UCU general secretary, Sally Hunt, described it as a "travesty" that the rising cost of tuition fees would be most likely to deter young people from the most disadvantaged backgrounds. She said: "Clearly, cost does matter and there is a very real danger that raising fees will damage progress made by widening participation initiatives."
Hunt was making reference to the Government's aim of doubling the proportion of pupils from disadvantaged backgrounds going to university, and also to increase the numbers of students from black and minority ethnic backgrounds by 20 per cent by 2020.
Despite there being some progress made, independent think-tank, the Social Market Foundation's (SMF), recently warned the Government is on course to miss its own "ambitious" widening participation targets.
SMF director, Emran Mian, cautioned: "Improving the performance of those institutions which have made little progress may require institutions themselves to get much more involved in raising prior attainment, for instance, by providing tuition or summer schools. Outreach alone may be insufficient."
However, reflecting on the study's findings, Hunt continued: "Worryingly, the study also shows that, if they do choose to go to university, young people from disadvantaged backgrounds are more likely to put cost at the forefront of their decision-making, often opting for institutions close to home which offer cheaper study that can be combined with part-time work.
"We risk creating a polarised university system of haves and have-nots where costs determines young people's choices."
Sir Peter Lampl, chairman of social mobility charity, the Sutton Trust, echoed Hunt's comments and said he found it "worrying" that young people are limiting their options due to the abolition of grants. He added: "Others seem unaware of the high level of debt - the highest in the English-speaking world - they will face after leaving university.
"It is equally worrying that many feel there were no strong alternatives to going to university such as degree-level apprenticeships. We need a rethink on reintroducing grants, provide much clearer information for young people, and a big expansion in good higher and degree level apprenticeships."
*Findings based on an online survey of 1,500 students and two focus groups
Register for free to continue reading
Registration is a free and easy way to support our truly independent journalism
By registering, you will also enjoy limited access to Premium articles, exclusive newsletters, commenting, and virtual events with our leading journalists
Already have an account? sign in
Register for free to continue reading
Registration is a free and easy way to support our truly independent journalism
By registering, you will also enjoy limited access to Premium articles, exclusive newsletters, commenting, and virtual events with our leading journalists
Already have an account? sign in
Join our new commenting forum
Join thought-provoking conversations, follow other Independent readers and see their replies