Is a degree in the humanities no longer appreciated?
"I'm being teased that I'm paying £9,000 a year for a library card"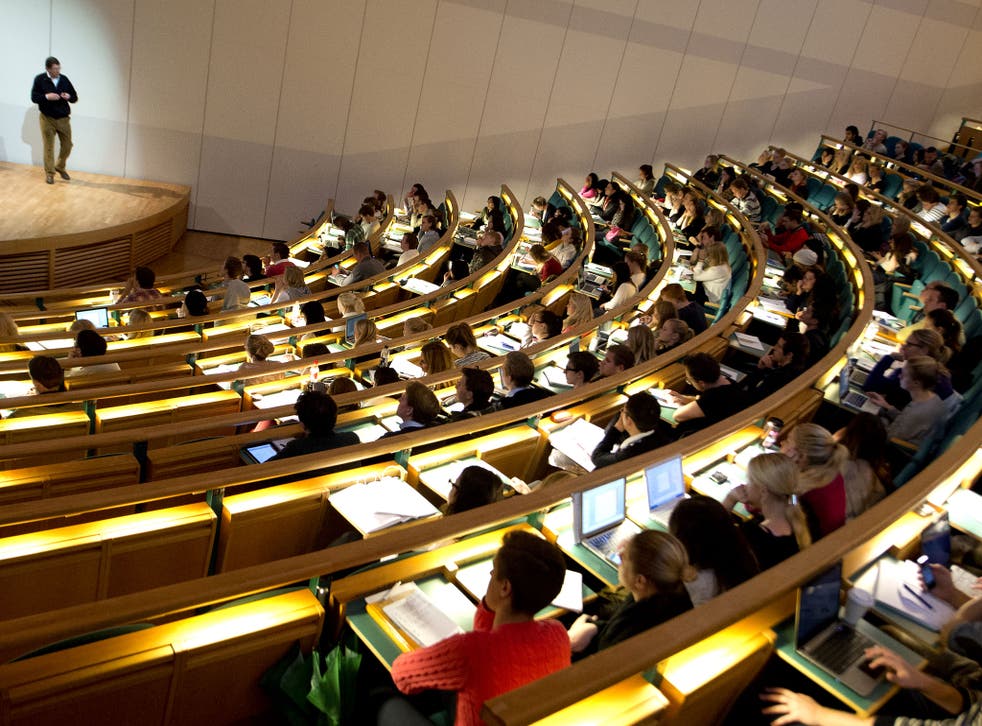 It's not the best time to be studying humanities. Even though the Government's own figures show the UK's creative industries - including music, film, television, theatre, museums and IT - are worth £71.4bn a year and make up 5.6 per cent of UK jobs, the so-called STEM subjects of science, technology, engineering and maths are being given precedence.
On Tuesday the Prime Minister boosted science with the announcement of a £67m initiative for better teaching, with 15,000 teachers to be retrained and school-leavers offered cash towards university costs in return for taking up teaching once they graduate in maths or physics. And, of course, the Education Secretary, Nicky Morgan, recently encouraged teenage students across the country to avoid the humanities and instead opt for science or math subjects if they want to access the widest range of jobs.
"If you didn't know what you wanted to do then the arts and humanities were what you chose," she said, even though she herself has a Bachelor of Arts degree.
While science and technology continue to push boundaries, the humanities help define mainstream society. Advertisements, newspapers, radio shows, cutting-edge television, music and social media; the creativity and ingenuity provided by the humanities feeds into aspects of life that we take for granted. Ms Morgan's remarks highlight a worrying tendency within both the general public and the higher education system to undervalue the humanities. Such comments confirm an uncomfortable truth: in a society fixated by science, business and technology, the humanities are suffering a severe loss of faith.
As a second-year history student, I am often reminded how I'm paying £9,000 a year for a library membership. Despite the joke, the teasing raises a point. With nine hours of lectures and seminars a week, plus one reading week per term, history and humanities students are not getting their money's worth. In contrast, the average second-year physics undergraduate at Warwick university can expect up to 24 hours per week of lectures, laboratories and tutorials. For students paying £9,000, the discrepancy is clear. Chris Davies, a second-year history student, admits: "When I look at the contact hours, facilities and equipment granted to science students there does seem to be a disparity in the amount of money spent."
Beyond contact hours, other departments reach new heights as the humanities are left neglected. For example, while the Warwick Business School recently sealed a deal to open a London campus on the 17th floor of the Shard, the humanities building has remained unchanged since the 1970s.
But while subjects such as maths or chemistry are indeed helping to shape and develop modern life, so too are the humanities. Thanks to Britain's exportable music industry or its globally respected theatre scene, epitomised by London's West End, the arts and humanities' value is just as tangible as the scientific breakthroughs conceived by the STEMs. Evidently, this sector is not to be taken lightly and neither is a humanities degree, especially given the exciting doors it can open into such industries.
In the Cabinet itself, just under a third of the ministers, including Nicky Morgan, studied either history or law at university. To restore the true worth and value of subjects like history or English, individuals like Ms Morgan need to abandon their narrow-mindedness and appreciate the role of the humanities within their societal context.
Join our new commenting forum
Join thought-provoking conversations, follow other Independent readers and see their replies