Is Oxford University a training ground for misogyny?
After Pembroke College's rugby club sent out an email entitled "FREE PUSSY", is it time we admitted Oxford has a problem?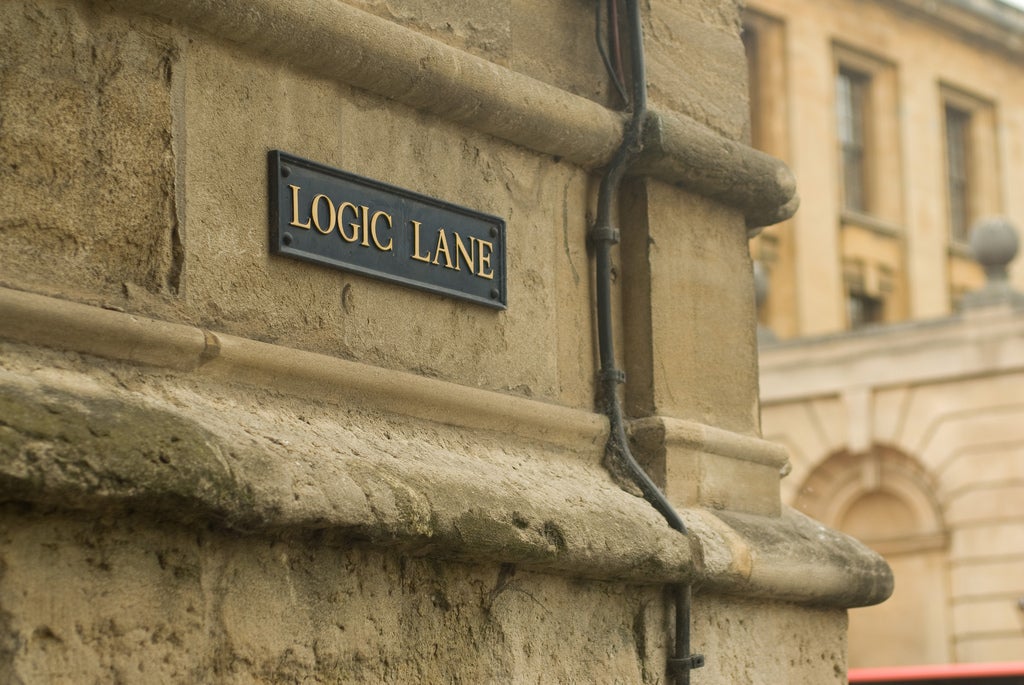 The University of Oxford prides itself on producing the highest calibre men. Being "an Oxford man" has meant something quite particular in academia, politics, medicine, law and the rest. But Oxford now seems to have reason to pride itself on producing the very highest calibre of sexual predators amidst the finest example of misogynistic culture.
Last Monday, the social secretary of the Pembroke College Rugby Football Club, Woo Kim, sent his members an email with the subject line "FREE PUSSY". In the email, Mr Kim proposed a "challenge" to the male members of the college; to "pick" a female fresher of their choice as a guest for the upcoming crew date. Mr Kim's email continued, "please bring TWO bottles of wine - one for yourself and one for your guest". This second bottle of wine is to be tampered with. He wrote, "You must open the bottle in advance, and include a substance of your choice. It may be spirits or food or anything you like."
"Please be as clandestine as possible in your deed."
As if this were not chilling enough, he elaborated that the theme of the Crew Date was 'VILLIANS' and that "Villains must be discrete [sic] in their work".
Crew dates are one of the many Oxford traditions that new students encounter when they matriculate. Historically, a crew date involved an all-male sports team going to dinner with an all-female team. Now, however, all-male sports teams are encouraged to go on crew dates with first year undergraduate women of their choice.
With a tragic trajectory that surprises nobody, these team-based group dates increasingly manifest the worst aspects of "Lad culture" and predatory sexual behaviour. With increasing frequency, Oxford college teams appear to embroil themselves in scandal over the sexist and objectifying emails or "crew date guides" they circulate for their members' edification. Whilst these historic societies have been hugging the touchline of respectability for many years, this most recent disgrace has truly driven the lads' game off the field and into the gutter.
This story does not shock me. Although enraged, I have lived in Oxford for three years: sufficient time to have experienced more of Britain's distinctive sexist culture than in any other place I have resided. It seems that the University of Oxford, with its societies, elected positions, and in my view tacit endorsement of structurally discriminatory traditions, has bred a very particular kind of "man", and it is not the kind most people would want to know.
Surely something has gone seriously awry when a male undergraduate can not only sanction, but encourage spiking the drinks of women as young as 18, while veiling this possibility with the claim that "every fresher in Pembroke is quaking in their boots thinking they might be picked as our date". After these recent revelations every fresher should be quaking in their boots, fearful that their friends are unsafe and their own presence amounts to little other than UCAS-sanctioned prey for the braying classes of tomorrow.
The pro forma response from the college authorities is predictably uninformative and banal in its off-the-shelf condemnation. Dr Clive Siviour, the Dean of Pembroke College, is reported by Cherwell, which broke this story first, to have stated "the content of this e-mail is completely unacceptable".
Yes, unacceptable. And yet so many seem to blindly accept it. How many emails between privileged young men, portraying women as animals to be corralled, indulged in, and discarded, will it take before individual colleges responsible for the welfare of their students take real action? How many crew "date" scandals is the university willing to accept before clear steps are taken to insulate its most vulnerable women from the insidious predation of its most disregarding men?
Often, Oxford seems to operate under the belief that women, particularly young and vulnerable women, are not real people. Critics will gesture towards the proverbial "few bad apples" but the problem is deeper: the whole orchard is diseased and action must be taken. If a tradition bolsters unethical conduct, it must be critiqued. If an institution appears to support such a tradition, it must be challenged. We cannot wait until Oxford, ever enthralled to American higher education, becomes a second Steubenville. We must not be satisfied with mere templates of censure. Women apply to Oxford, against centuries of disenfranchisement and much cultural malaise, to study the things that enchant or inspire them. They are not "FREE PUSSY", they are not to be picked like fruit, and they are not to be ignored. Although Mr Kim may miscalculate his target prey, he was right in his judgement of his fellow lads: they really are "VILLIANS".
Join our commenting forum
Join thought-provoking conversations, follow other Independent readers and see their replies