It'll take more than the Tories' social mobility in higher education consultation to change Britain's social climate
'While a student may leave behind a poor background to aim for something higher, there are consequences for their family too,' writes one student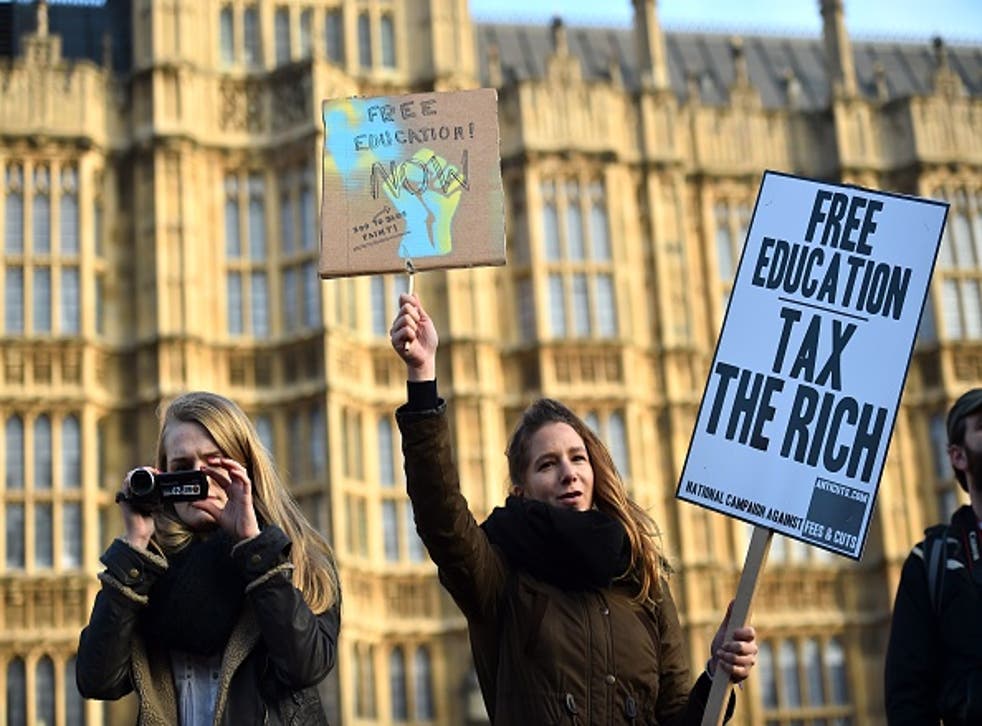 On 6 November, a government consultation opened, seeking views on proposals to at increase social mobility and access to higher education for poorer students. However, will some hastily-applied policies really help students like me? The Tories can apply all the policies they want - but the social climate is much harder to change.
University can be intimidating for the best of us. The prospect of leaving your family and friends behind is undoubtedly daunting. But life away from home can be much tougher if, like me, you were from a disadvantaged background, about to enter a university in one of the wealthiest cities in the country.
I come from the Isle of Wight where only 11 per cent of children in secondary education attend a school rated 'good', or better, by OFSTED. The rest are either in 'special measures' or are in 'serious need of improvement'. The average five GCSE pass-rate is just 44.5 per cent. Basically, if the island had 100 children on it, 28 would go onto further education.
Read the full consultation and its proposals:
It seems to have been left to the wayside in an area of the country most consider to be very well-off. As you can imagine, the transition from this to the city of Bath was a big one. At the time, it felt like a positive change. Within weeks, I had forgotten what it had been like before I stepped on the ferry and left my old home for good - but, soon, the reminders crept in.
During my first year at Bath Spa University, I learned that - now I'd gone - the council had started their attempts to charge my family for the then newly introduced 'bedroom tax'. My mother was also having to take on more hours at work. I was astounded at being affected by this policy. It reminded me that, while a student may leave behind a poor background to aim for something higher, there are consequences for their family too.
Many poorer students receive a bursary or scholarship from their university, and I am lucky enough to have done so. The increase in money awarded to me has been a huge relief, yet also exposes me to some of the stigma you can receive if you are in receipt of this 'free money'. Some people have told me it isn't fair students could receive more money, simply because their parents earn less. That's all well and good, but what they don't understand is there isn't a person in my whole family who could loan me even £50 without it severely affecting their ability to keep a roof over their heads. But, somehow, I still feel guilty. I feel guilty because, while my family is struggling at home, I am living a life I feel I don't deserve, in a city seemingly too far out of reach for me.
Worries about the future plague almost every student, even more so now with the recent controversy where the Government has (once again) 'betrayed' the younger generation by freezing the threshold for student loan repayments. And, with the murky post-university job prospects of a student in the humanities, I find myself wondering if I will graduate and return home to where I started, with the letters 'BA hons' added to my list of achievements.
Living in the land of the wealthy is strange. A lot of the time, it feels like living a double life. The transition between these two worlds is difficult. It is all the challenges of an ordinary student, coupled with guilt at leaving behind a struggling family and fear of whether you can maintain a good life after graduation.
This government consultation aims to "increase access and success in higher education participation for those from disadvantaged and under-represented groups." At the same time, it adds: "…we are asking young people to meet more of the costs of their degrees." Contradictory much?
All the current social climate is doing is further stigmatising those young people whose families cannot help them - while making policies that push them further into trouble.
Twitter: @cnapier96
Join our new commenting forum
Join thought-provoking conversations, follow other Independent readers and see their replies