Not allowing free speech on-campus is dangerous - universities need to defend their right to be offensive
Freedom of speech is dying - and it's universities' safe spaces that are at killing it, argues one student
Bridie Pearson-Jones
Monday 28 December 2015 16:51 Comments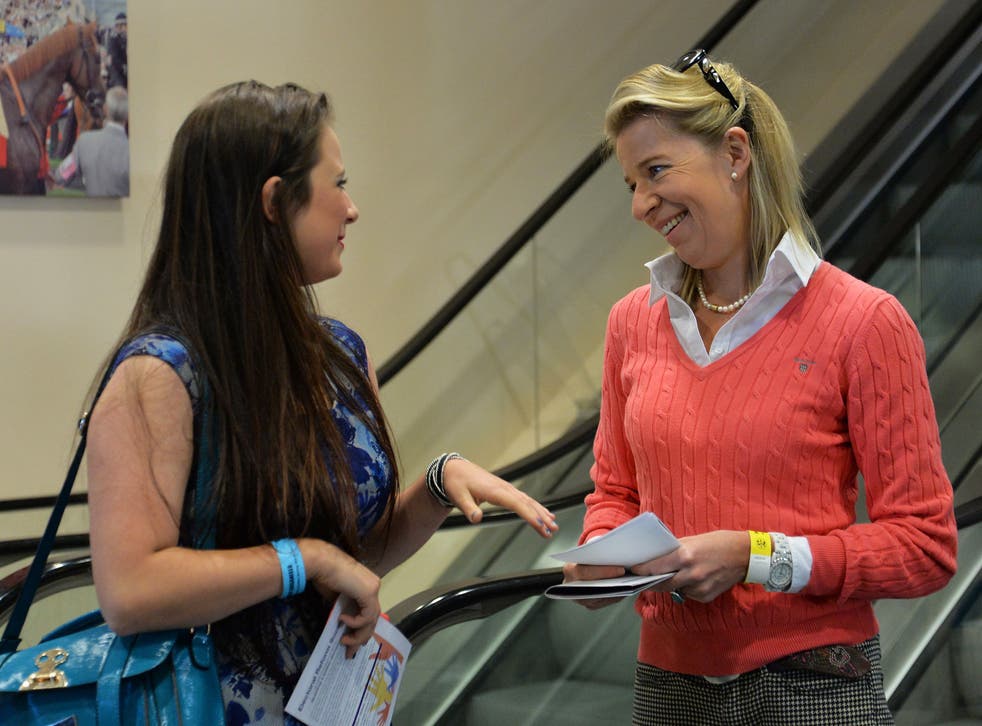 2015 has been an eventful year for freedom of speech. In January, #JeSuisCharlie was a global trend championing freedom of expression, lack of censorship, and the right to offend. Yet, as the year draws to a close, it seems the Facebook generation is becoming more and more suppressed.
Once upon a time, universities were bastions of free speech, where world leaders would debate with fresh-faced 18-year-olds who were determined to save the planet. Once, just about anything could be discussed in the name of free speech. But, this year, there have been countless examples of speakers being banned, societies being stopped, and student media being censored, all in the name of "protecting students."
This is a worrying development to the extent a group of leading academics has warned in an open letter that "a generation of students is being denied the opportunity to test their opinions against the views of those they don't agree with." In the letter for The Telegraph, the group claimed the current generation of students "is being denied intellectual challenge of debating conflicting views" as universities are being turned into "safe spaces."
The endemic suppression of free speech in a supposedly liberal country can only be bad news. Open discussion is the resolution to the growing tensions in society, and not the cause of it. Under Theresa May's proposed counter-terrorism policy, universities will face legal action if they fail to eradicate Islamic extremism on campus. Thus, the only possible option is open debate of 'sensitive' topics rather than the abolition of argument.
Research by online magazine Spiked shows 80 per cent of British universities have actively censored freedom of speech on campus. Of the 24 Russell Group institutions, ten were shown to have banned and actively censored ideas on campus, while only three were defined as having a relaxed view of censorship. This year alone, UCL controversially banned one of their own graduates, Macer Gifford, from speaking about his five-month long fight against Isis in the Middle East. Then, feminist speaker Germaine Greer was nearly banned from speaking at the University of Cardiff after thousands signed a petition to ban her for making "transphobic comments."
Furthermore, the University of East Anglia banned a local Tex-Mex restaurant from giving out sombreros on the grounds it was "racist," and Maryam Namazie - an Iranian-born activist who campaigns against religious laws, such as Sharia - was banned from speaking at Warwick's students' union and was heckled at Goldsmiths on the grounds she was being "Islamophobic" and "creating bigotry."
Brunel students walk out on Katie Hopkins
Though not always banned, often those who dare to share their controversial views - such as Namazie - have been intimidated into silence. When George Lawlor wrote an article for online student paper, The Tab, protesting participation in a sexual consent workshop, he described how he was scared of going to lectures, called a racist, a misogynist, and a rapist.
The National Union of Students (NUS) - which is made up of 95 per cent of the further and higher education institutes in the UK - has banned its institutions from hosting a myriad of speakers, including those from the English Defence League (EDL), British National Party (BNP), some members of Ukip, journalist Julie Bindell, George Galloway, and comedian Dapper Laughs among others.
Higher education institutes need to take a breather and reawaken who they are. It's time to defend the right to be offensive: not allowing debate on campus is dangerous. Free speech is a basic human right, and an essential tool for a functioning democracy. Scaring the next generation of thinkers and leaders into not disagreeing with status quo on the grounds they may cause offense will only create a society of suppression - a worrying outlook for the future.
People's opinions might be offensive, they might be wrong, they might be idiotic. But it's their right to think what they please - and express that. Men should be allowed to debate abortion, student media should be uncensored, and Katie Hopkins should be allowed a platform to share her views - however ludicrous they may be.
George Orwell was right when he said: "If liberty means anything at all, it means the right to tell people what they do not want to hear."
Twitter: @bridiepjones
Register for free to continue reading
Registration is a free and easy way to support our truly independent journalism
By registering, you will also enjoy limited access to Premium articles, exclusive newsletters, commenting, and virtual events with our leading journalists
Already have an account? sign in
Join our new commenting forum
Join thought-provoking conversations, follow other Independent readers and see their replies