Student protest is important. So why should it just be the preserve of the hard left?
You don't have to be Marxist to want a better world, but sometimes student politics makes it feel that way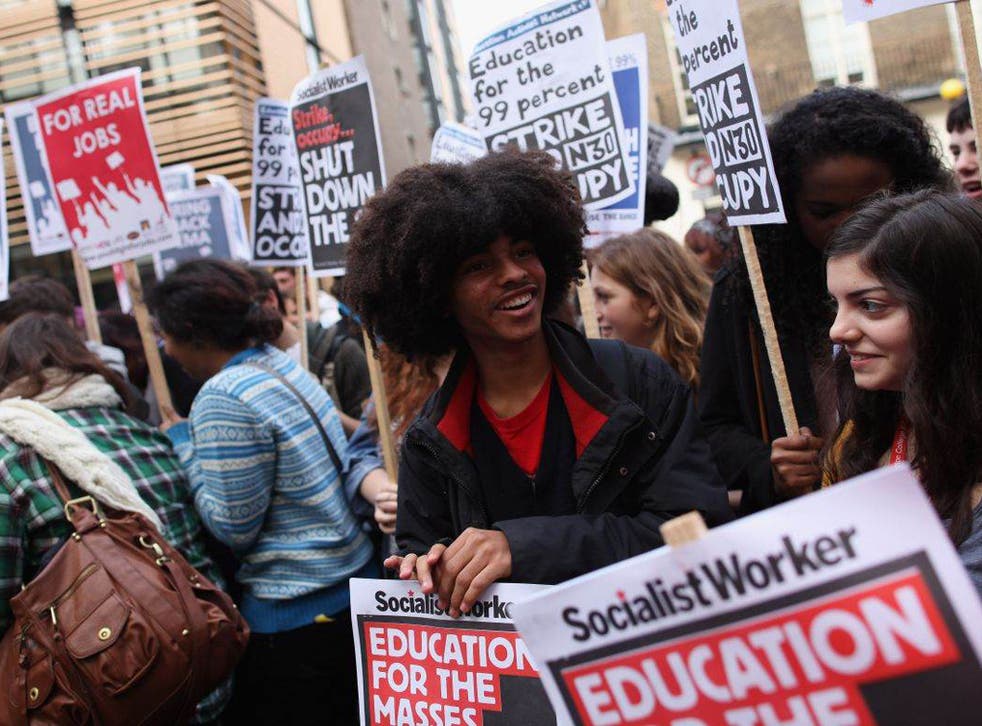 You don't have to think that the police do a bad job to agree that what happened at the student protests in London last December was not okay. You could have any opinion about the organization, and still think that the actions of certain Met officers at the end of last year were the wrong thing to do. You don't have to care about every campaign on campus to believe that students should have a right to take part in peaceful protest without fear of arrest, suspension or violence for doing so.
You don't have to view these incidents, the recent cuts to UK education, the suspension of students for taking part in occupations, the increase in fees, the decrease in real staff wages, and the outsourcing of various sections of our education system as part of a wider neoliberal agenda. You don't have to know about all or any of these things. You don't have to know what neoliberal means - and even if you do, you don't have to think it's a bad thing all of the time - to want to stand up for what you do believe in.
You don't have to take to the streets or participate in traditional means of protest to fight against injustice, for justice and to demonstrate your views. You don't have to be part of a revolutionary, anarchist or any other group to have an opinion on these issues; and you shouldn't have to subscribe to an ideology to participate in a campaign.
Throughout the United Kingdom, there is a tendency for certain political groups to dominate or hijack student-led demonstrations that could otherwise rally widespread support within both the student body and the wider community. With the help of a few too many party-orientated banners, a megaphone fiend and a Soviet logo, a protest against police brutality on campus starts to look more like a call for revolution to many passersby.
In doing so, the campaign becomes exclusive. In some cases, it becomes a race to the left, a rally for competing ideologies, to which few people are subscribed. Those that are not walk away, and indeed are encouraged to, because they don't want to be part of the groups that also (ironically) attempt to capitalize on the campaign.
In the coming weeks and months, the United Kingdom will play host to a number of new and existing student-led campaigns concerned with the future of British higher education. The announcement a few months ago that the Conservatives will privatize student loans by selling the student loan book has set the scene for a host of coordinated actions at various university campuses in the new academic year.
This move will affect anyone who has taken out a student loan, with strong evidence suggesting that as a result, many of us will not have succeeded in paying off our debts by the time we retire. If coordinated in an inclusive and focused way that does not pitch ideology above cause, the campaigns against the privatization of student loans could achieve the support needed to have an impact not only at the top but perhaps then within our society as well. The potential of people power is in itself empowering.
Individuals and groups should always be free to protest, to campaign and to do so without fear of repression. But the danger that dogmatic ideological heroism poses to cause-based campaigns must not be underestimated.
Ultimately it doesn't matter what my or your political dreams are made of, but what we can achieve on what we already agree. We don't have to be united in ideology to be united in action.
Join our new commenting forum
Join thought-provoking conversations, follow other Independent readers and see their replies