Students should go vegan to save money at university this academic year
The Vegan Society highlights the financial, health, and environmental benefits attached to going vegan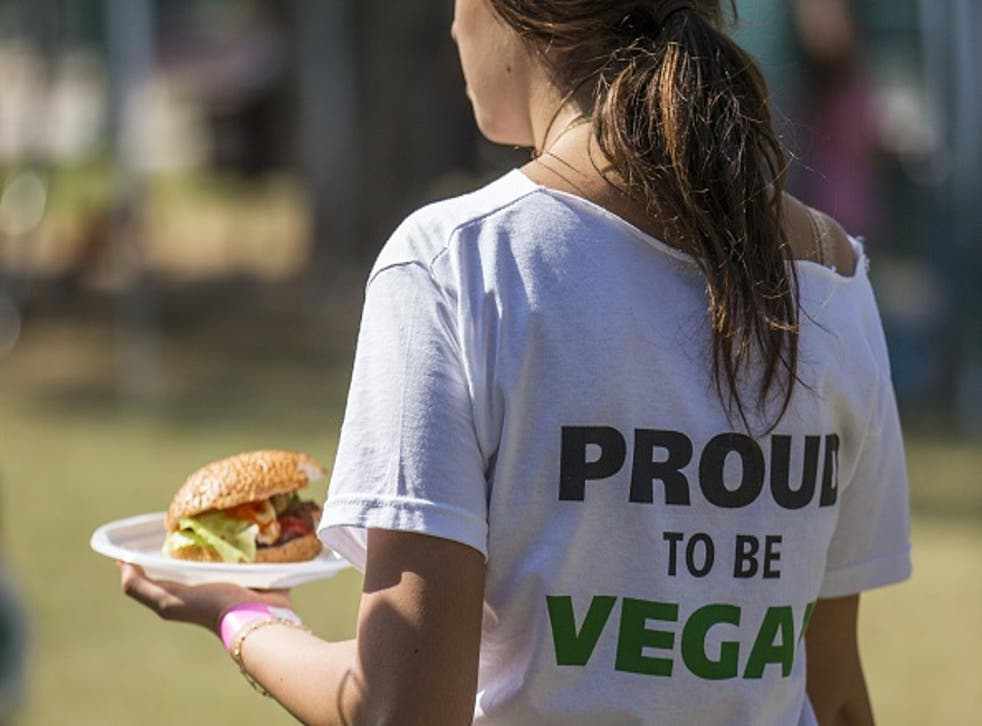 Veganism is said to be more popular than ever, especially among students. Over the last few years, its image has undergone radical change, becoming more mainstream while shedding tired old stereotypes – one in particular: how much it costs.
According to a recent poll of just under 2,200 respondents by Voucher Codes Pro, 18 per cent of students heading to university this year are contemplating going vegan. This, in context, is a large figure since it is estimated no more than one per cent of the UK population is current vegan. Given the same poll found 90 per cent of students worry about their budgets, how does going vegan and saving money go hand in hand?
As many more make the transition, vegan-friendly options in supermarkets and eateries are becoming more widely available and cheaper. But is it cheap enough to go vegan on your student loan? Definitely.
Here's a comparison of seven student staple dishes, listing the average* price of the meal or protein element:
1) Spaghetti bolognese vs. Spaghetti bolognese with soya mince (vegan)
Beef mince (400g) £3.45 vs. Soya mince (400g) £2.05
2) Chicken fajitas vs. Mixed bean fajitas
Chicken breasts (400g) £4 vs. Can of mixed beans 60p
3) Take away donner kebab (£2.45) vs. Take away falafel wrap (£2.20)
4) Jacket potato, cheese, and beans vs. Jacket potato and beans with nutritional yeast
Handful of grated cheese 33p vs. Spoonful of nutritional yeast 23p
5) Chicken curry vs. Sweet potato, chickpea, and spinach curry
Chicken breasts (400g) £4 vs. One sweet potato, can of chickpeas, and bag of spinach £1.85
6) Shepherd's pie vs. Lentil shepherd's pie
Lamb mince (400g) £3.75 vs. Red lentils (400g) 90p
7) Quarter pounder vs. Veggie burger
Quarter pounder (pack of 4) £2.65 vs. Spicy bean burgers (pack of 4) £1.70
One student, Niki, told us how she went vegan at university, going 'cold tofu' as a fresher, and said: "I was always surprised at how much money my friends spent on meat while still complaining that they didn't have much money.
"To their one steak or couple of chicken breasts – which would only last one meal – I could buy enough food for few days."
A favourite trick of budgeting vegans is to head to the fruit and veg stall at the local market just before closing, or a local supermarket at about 8pm to pillage the reduced section of the veg isle. Typically, they can get a week's worth of food for under a tenner.
Aside from the financial saving, going vegan can also improve your health. Dr Terri Holloway, a qualified nutritionist, says: "Vegans, on average, have lower rates of obesity and lower BMIs than any other dietary group, and are also less likely than meat eaters to suffer from chronic diseases such as heart disease, strokes, several cancers, arthritis, and type 2 diabetes."
There's then also the environmental impact of going vegan; animal farming, according to the UN, generates more greenhouse gases than all transport in the world combined and, although statistics vary, it is safe to say that it takes at least three times more water to feed a meat eater than required for a vegan.
Why not follow Freshers' Week with a vegan month on a budget? Try The Vegan Society's 30 Day Vegan Pledge and get advice, information, and some delicious (and affordable) recipes too.
*Price average for mid-range product from the leading supermarkets
Join our new commenting forum
Join thought-provoking conversations, follow other Independent readers and see their replies