The government needs to extend the living wage to young people - this is a right, not a privilege
'With such instability, it is no wonder that a quarter of young people aged 18–30 lack the wages to move out of their parents' home'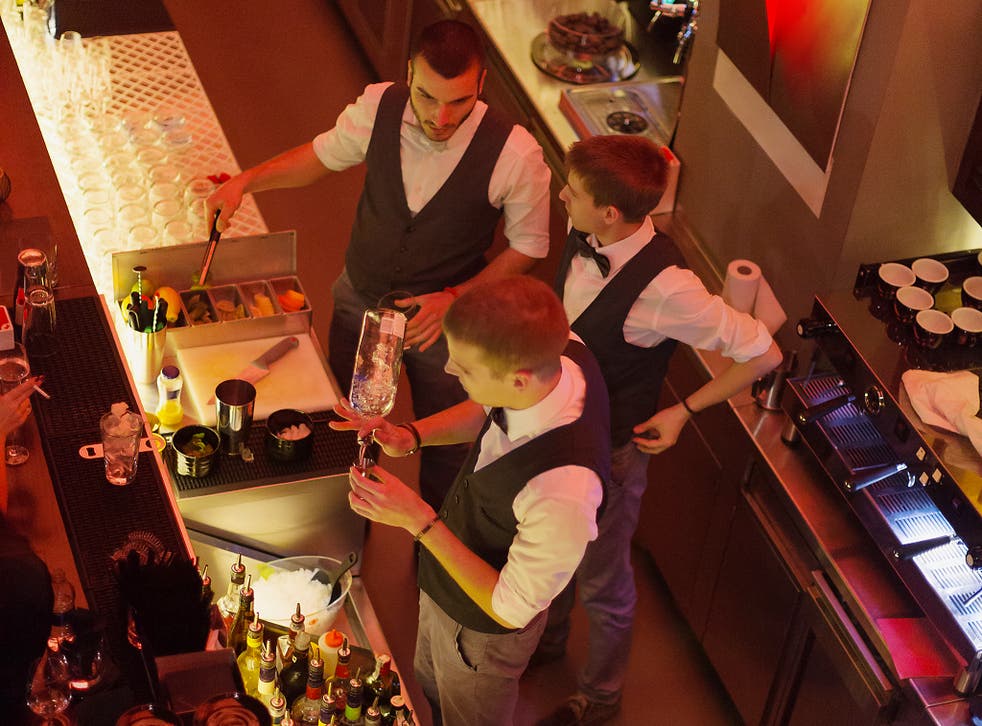 Imagine you and a colleague are waiters in the same café. You do exactly the same job – serving coffee, clearing tables, and washing up – but your colleague earns £3,200 per year more than you.
Why? Because she is 25 and you are not.
As last week's Autumn Statement brought welcome news of a four per cent rise to the living wage, few seemed to notice that a large number of workers would be excluded.
For countless young people, a decent wage is still a distant dream. While those aged 25 or more are entitled to the hourly living wage of £7.20 (to be raised to £7.50), 21–24 year olds are entitled to only £6.95, 18–20 year olds to just £5.55, and under-18s are condemned to a measly £4 an hour.
Such a system is not only highly unusual, but discriminatory, harmful, and backward. How can an 18 year-old be legally an adult, permitted to vote, join the army, marry, and stand for Parliament, but not be entitled to an adult wage? In a society appearing to embrace the principle of equal pay for equal work when it comes to gender, the unequal pay of young people is a glaring hypocrisy.
The Low Pay Commission (LPC), the government's advisory body on the minimum wage, justifies the system by claiming that it "protect[s] employment". "Young workers are more at risk of being priced out of jobs than older workers", the LPC argues, so the ability of young people to work for less than the living wage helps them into employment.
But the government is approaching the problem in the wrong way. There are multiple possibilities for reducing youth unemployment, including vocational training and providing tax incentives for businesses. Forcing young people to work for poverty-inducing wages is not the answer.
In fact, when Tory MP Philip Davies proposed in 2011 that the law should allow disabled people to be paid less than the minimum wage to help them into work, he received a barrage of criticism. Yet when young people suffer that very system, why is there such a deafening silence?
Student news in pictures

Show all 34
One might argue that under-25s do not need the living wage; that they are unlikely to have mortgages or dependants and may well be living with their parents.
This argument collapses, however, because in no other circumstances is pay proportional to need. If it were, a cleaner with two children would earn more than a childless banker. The law establishes that workers are paid equally for the same work. To exempt young people from this principle, you would have to believe that young people are less equal than others.
Even if need were taken into account, it would only add credence to the cause. After paying rent, bills, and transport costs, an undergraduate is lucky to have anything left of their £8,200 undergraduate maintenance loan. With Master's fees reaching £15,000, and the government offering just £10,000 to cover postgraduate fees and living costs, students need to earn more than ever.
After leaving education, the burden only grows. Zero-hour contracts and unpaid internships plague the job market, with the chronic housing shortage forcing many into inadequate accommodation.
With such instability, it is no wonder that a quarter of young people aged 18–30 lack the wages to move out of their parents' home. As the Young Women's Trust recently concluded, young people are being forced into a state of "suspended adulthood".
For those whose parents' home is not an option, these burdens can have tragic consequences. Centrepoint estimates that as many as 25,000 young people are at risk of homelessness, with 33 per cent turned away by local councils. How many of these people would be able to afford a home if they received the living wage?
As for the argument that businesses cannot afford to pay the living wage to under-25s, businesses did not collapse when women won equal pay. Yes, it might require financial adjustments, but you cannot deny a person's rights just because they might be difficult to fulfil.
This situation has not happened by accident, but because of systematic government policies. Through the denial of the living wage to young workers, rising tuition fees, high interest rates on student loan repayments, the threat to withdraw housing benefit from under-21s, successive governments have trampled on the financial futures of young people.
If Theresa May really wants to "make Britain work for everyone", she must remember that Britain is not just about "hard-working families", but young people trying to get their foot on the ladder. To rescue young people from financial instability, the government should start by extending the living wage to under-25s.
Because, ultimately, equal pay is not a privilege but a right.
Join our new commenting forum
Join thought-provoking conversations, follow other Independent readers and see their replies