The Independent's journalism is supported by our readers. When you purchase through links on our site, we may earn commission.
13 free websites and apps you can use to educate yourself to avoid university tuition fees and costly living expenses
All you need is an Internet connection, an eagerness to learn, and you're off
Bridie Pearson-Jones
Tuesday 04 August 2015 16:43 Comments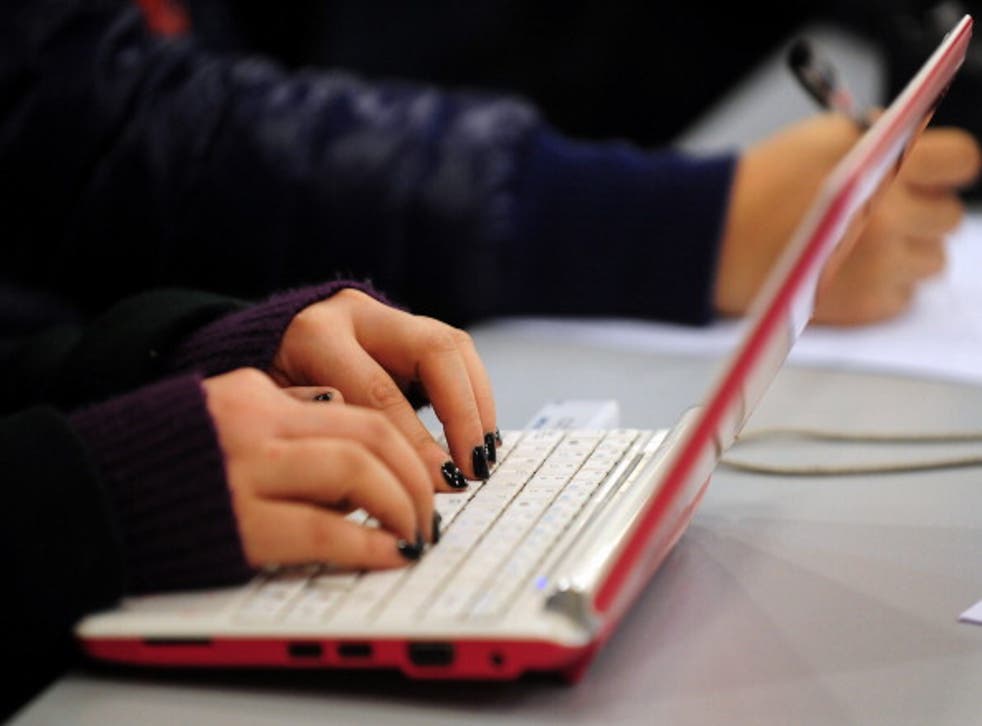 Thinking about studying at university can be a big decision and the prospect of three to four years of education is often outweighed by the burden of debt that comes along with it.
Whether you're at university, or have no plans on going, there are a myriad of ways you can get an education for no cost at all. All you need is an Internet connection and an eagerness to learn.
There are thousands of massive online open courses (MOOCs) which are a great thing to look at when deciding whether or not to spend several more years studying after school.
A MOOC is a free, open, and online course – often from the world's leading universities – which anyone can study. Call it the 21st Century equivalent to a library card, MOOCs allow learners to set their own pace and place of study.
So, if you'd like to learn further, but don't want to commit to a university, here are 13 ways you can do so – free:
1) FutureLearn
Future Learn is an online platform offering courses from dozens of prestigious UK and international universities such as the University of Warwick, UCL, University of Southampton, University of Durham, and Trinity College Dublin.
The courses line-out an approximate amount of hours they will take each week, as well as the duration of the course. It's designed to be an enjoyable, social, and interactive experience and courses are designed with marked tests and assignments to reflect standard university learning.
Courses are in various academic fields including health sciences, computer science, law, and literature, teaching, and creative arts. Some courses give the option to take an invigilated exam and gain a certification upon completion.
Yale University, often touted as one of the best universities in the world, records dozens of its lectures and posts them online for free.
There are courses in languages, science, humanities, and social science. The videos are also accompanied by course documents such as textbooks and assignments – almost as if you were a Yale student yourself (but without the £40,000 price-tag).
The Massachusetts Institute of Technology, another of the world's bestinstitutions, shares content online from 2,260 courses online, from basic algebra to advanced computer programming.
4) Courserea
Courserea is similar to FutureLearn, but aimed at an American audience, and there are 1,069 courses available from 121 institutions in 30 different languages.
Courses available are from prominent universities in America's Ivy League such as Brown, Colombia, and the University of Colombia. Leading British and European universities such as Edinburgh and University of London – along with Lund University in Sweden – also feature.
Open Education Consortium is another place to find MOOCs as well as various free online textbooks.
Courses are offered in workplace development, and academic support services, as well as more traditional academic courses. Institutions such as the Open University, John Hopkins , and MIT are affiliated with the Open Education Consortium.
6) ALISON
ALISON also offers MOOCs, but is more tailored to offer 'workplace skills' than academia.
Its aim is to empower its user to improve their economic circumstance through education. ALISON offers diplomas in business and enterprise, digital literacy and IT, 'soft skills', and health and safety too.
Academic Earth offers MOOCs in 18 subject areas from the University of Oxford, and ten other leading universities from the across the Atlantic, along with some original content.
These include full-length lectures and videos that you would get if you were an undergraduate at these institutions.
This is just one a few of many wonderful institutions which offers free online courses. Would-be scholars who are not sure where to start can use Class Central a search engine which collates all available MOOCs.
9) iTunes U
iTunes U is the part of Apple's media store which is dedicated to higher education and academia, and another easy way to find free courses.
10) Khan Academy
If MOOCs seem a bit too much, video tutorials can be a simple alternative.
Since 2006, Khan Academy has been helping STEM students with useful step-by-step break-downs of maths, science, economics, and computing concepts. Recently, Khan Academy has expanded to include tutorials on history and music too.
Videos are short and succinct and a great way of learning mathematical concepts which are commonly quickly forgotten after leaving school.
11) Memrise.com
Mostly focused on learning languages, Memrise uses 'science, fun and community' to teach facts and words to its users in both a browser version and phone and tablet apps.
It uses memory-based science in order to maximise learning. The courses – which include arts, literature, maths, science, and human ties, as well as languages – are designed to be used like 'games' where you can be placed on a leader board and can compete with friends.
12) TED Talks
TED.com's mantra is 'ideas worth spreading'. On its website, there are over 2,000 videos varying in length on numerous topics. All topics are delivered by experts including doctors, journalists, entrepreneurs, and innovators. Famous faces who have given TED talks include Bono, Bill Clinton, James Cameron, Bill Gates, and Stephen Hawking.
13) Google, YouTube, and Podcasts
If all else fails, when looking for something to learn, Google and YouTube are fantastic places to find free educational resources.
There are podcasts of thousands of subjects too, if a MOOC feels like too much. Just have a search on iTunes podcasts and sit back, relax, and educate yourself.
Twitter: @bridiepjones
Register for free to continue reading
Registration is a free and easy way to support our truly independent journalism
By registering, you will also enjoy limited access to Premium articles, exclusive newsletters, commenting, and virtual events with our leading journalists
Already have an account? sign in
Join our new commenting forum
Join thought-provoking conversations, follow other Independent readers and see their replies