Britain will 'be impoverished' because of strict international student visa policies, warns upcoming Oxford vice-chancellor
Editor of rankings says 'bizarre' inclusion of international students - in UK's drive to lower net migration numbers - sends a 'terrible message to the brightest and most ambitious students globally'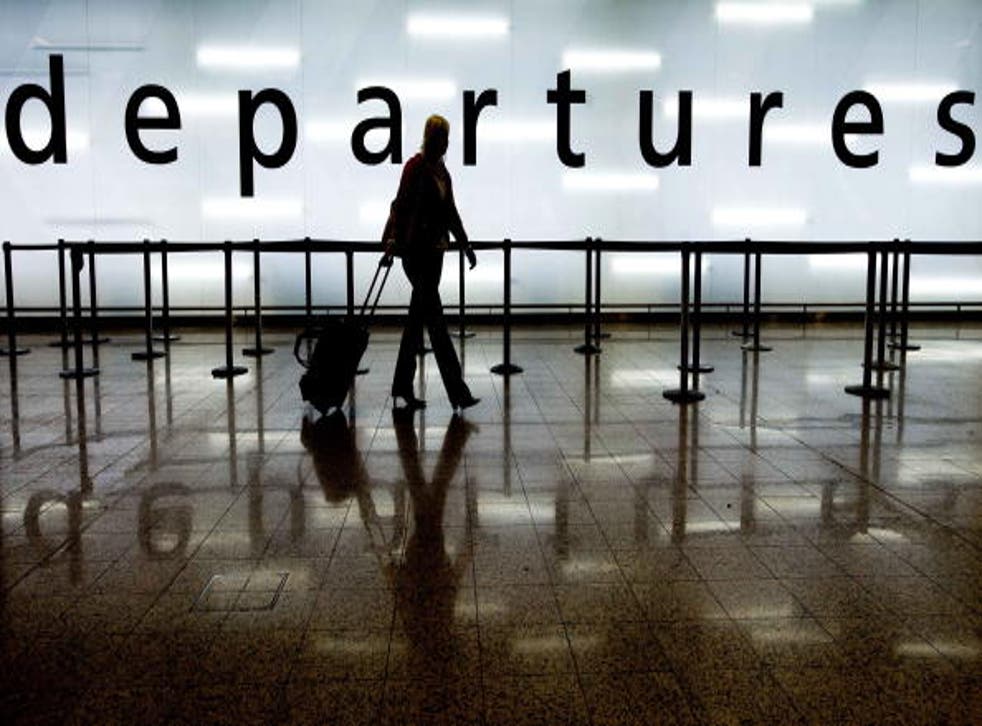 The reputation of British universities is being put at risk and the country will "be impoverished" if international students find it too unwelcoming to travel to the UK to attend its universities, a leading academic has warned.
The upcoming vice-chancellor of the University of Oxford, Louise Richardson, argued that the UK should not be raising barriers by making it difficult to obtain student visas.
She added: "Rather than insisting that foreigners educated here leave on graduation, we should be providing incentives for them to stay and to commit their education and energy to the British economy."
Her comments have come in the wake of the release of Times Higher Education's (THE) World University Rankings which has highlighted how one in ten of the world's best universities is in the UK, with 78 making it into this year's expanded list of 800.
The story looked even better at the top end: Britain took 34 of the top 200 places, but it is London that has reigned supreme, having been confirmed as the world's leading academic city – four of the capital's universities have made it into the top 30 for the first time.
However, despite this good news, THE data has shown how first year international student enrolments in the UK fell in 2012/13 for the first time in 29 years. Since then, student numbers from both EU countries and nations with a long history of sending students to the UK – such as India and Pakistan – have seen steep declines.
The statistics have also shown that, British institutions in the middle of the World University Rankings table – which are seen as dependably high quality – are being challenged head-to-head by a surge of Continental European universities:
As Britain's competitors, other countries from across the continent are seizing the advantage by teaching in English, providing a degree of comparable quality from an institution of equal heritage – and all for a tenth of the fee or less – prompting Richardson to also warn how British students are going overseas to get a 'debt free' education.
Editor of the rankings, Phil Baty, also commended the UK's universities for being the very best in the world, calling them "a tremendous national asset."
The top 10 universities in the UK

Show all 10
However, making reference to Britain's 'far more restrictive' student visa policies – when compared with the country's competitors from around the world – he added: "The bizarre inclusion of international students, in our drive to lower net migration numbers, has sent out a terrible message to the brightest and most ambitious students globally, suggesting we're closed for business.
"We risk damaging the competitiveness not just of our top universities, but of the UK as a whole."
The former UK minister for universities and science, David Willetts, showed support for the views of Richardson, saying she is right to sound a warning about the potential impact of a less welcoming visa regime.
He added: "British-educated graduates are vital for our country's place in the world, and for our continued prosperity in a globalised 21st century."
Register for free to continue reading
Registration is a free and easy way to support our truly independent journalism
By registering, you will also enjoy limited access to Premium articles, exclusive newsletters, commenting, and virtual events with our leading journalists
Already have an account? sign in
Register for free to continue reading
Registration is a free and easy way to support our truly independent journalism
By registering, you will also enjoy limited access to Premium articles, exclusive newsletters, commenting, and virtual events with our leading journalists
Already have an account? sign in
Join our new commenting forum
Join thought-provoking conversations, follow other Independent readers and see their replies