The Independent's journalism is supported by our readers. When you purchase through links on our site, we may earn commission.
Cambridge University Students' Union confirms NUS disaffiliation referendum
Voting at the university will commence in two weeks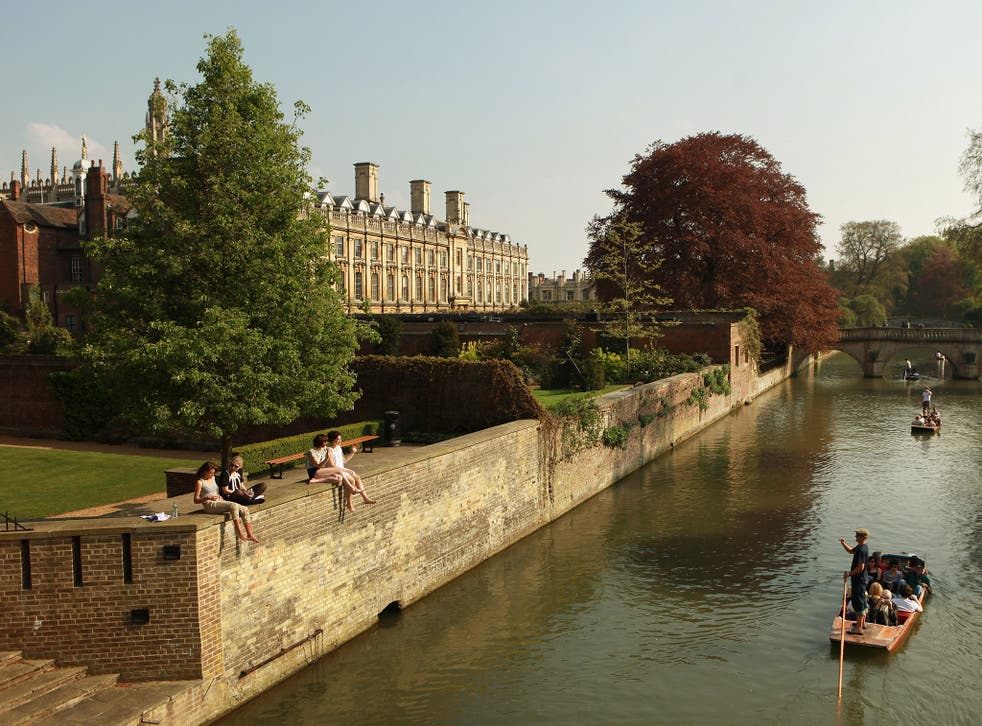 The students' union at the University of Cambridge (CUSU) has become the latest to confirm it is to hold a referendum on whether to disaffiliate from the National Union of Students (NUS).
In a debate which reportedly lasted four hours on Monday evening, the majority of CUSU council members voted for holding an institution-wide vote in two weeks' time.
Founder of the NUS: Let Cambridge Decide campaign, Jack May, described the debate's outcome as being "a great decision" from the CUSU council.
Mr May said: "The assembled representatives of over 22,000 students at the university have said - in the strongest terms - that they condemn the language used by the new president of the NUS.
"The coming referendum will now allow students to have their say on the NUS's direction, and we encourage all students to vote."
Voting will commence on 17 May and close on 20 May. Polling at the University of Lincoln has already begun as of Tuesday, lasting until 9 May.
The announcement has come after students' unions from across the UK have been launching similar disaffiliation campaigns and referendums following the controversial election of new NUS National President, Malia Bouattia, who has faced allegations of anti-Semitism.
Ms Bouattia has strongly denied the claims.
Student news in pictures

Show all 34
The news has also come almost one week after the students' union at Oxford University (OUSU) passed a similar motion announcing that its students, too, would be holding a vote on whether to break away from the NUS.
Speaking to the Independent, president of the OUSU, Becky Howe, said she would be supporting the cause for Oxford to remain affiliated with the national student campaigner.
She said: "I believe I could not do my job without the NUS. It is a lifeline to our liberation campaigns, which should be central to what all students' unions do.
"We should be defending our education from marketisation - together. Disunion will, I believe, only do us harm."
Addressing those "whispering of disaffiliation" at the end of the NUS National Conference in Brighton last month, current president of the student campaigner, Megan Dunn, described how "we are stronger when we work together."
She said: "When students' unions are under attack, we are better off united than we are standing on our own, believing we can defend ourselves by standing apart. So, don't walk away.
"Get organised, stand up for your beliefs, and fight for what you believe in because, when you do, win or lose, we are stronger together."
Join our new commenting forum
Join thought-provoking conversations, follow other Independent readers and see their replies