Clearing 2017 guide: How to get on to university courses on A-level results day
If you've missed out on an offer, Clearing can provide a second chance at getting into university - or even trade up your course using better grades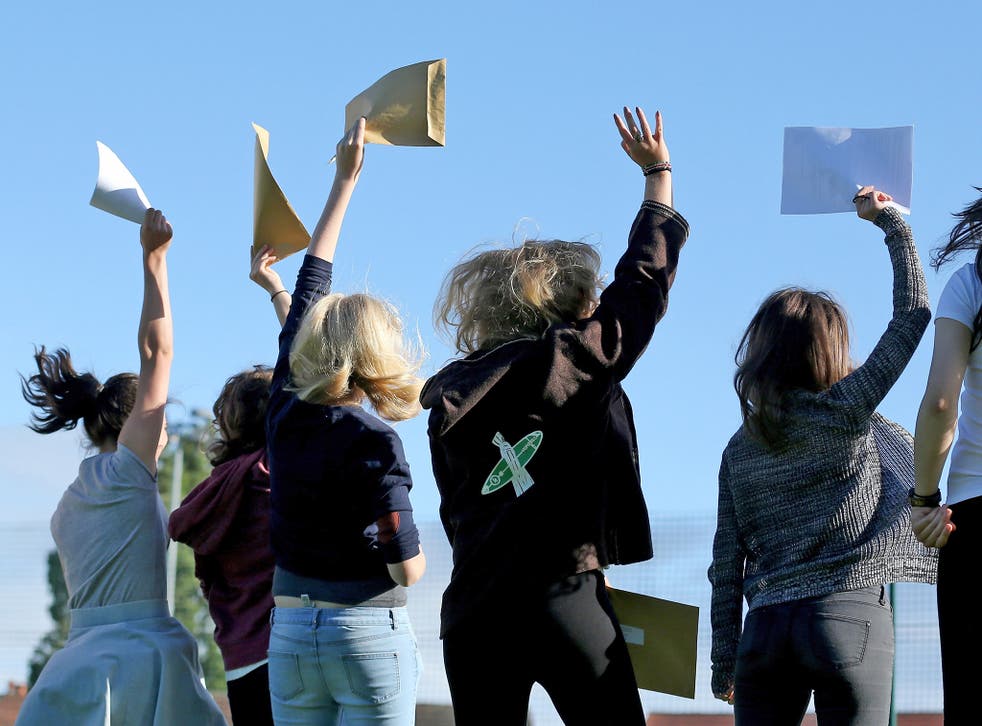 As A-level students across the country celebrate their results, universities are scrambling to fill vacancies left across thousands of courses this year.
Clearing not only allows universities and colleges to fill the places they have left on their courses, but it also allows those who have changed their minds, or who are yet to apply, to look at what other options are on offer.
It may be that you don't quite make the grades for your preferred course and need to find a vacancy somewhere else, but you might find you do even better than imagined and want to "trade up" your offer for one at a more suitable university or course.
Years ago, clearing was regarded as an option mainly reserved for those without offers, and involved hours of phone calls to busy helplines.
But now more so than ever it's a buyer's market - more than 41,000 courses were listed as having vacancies on results day in 2016, a figure that is expected to be even higher this year thanks to a fall in applications overall.
Here's how to go about the clearing process:
Start before results day
Clearing officially opens in July and will remain open until late September.
Whether you think you did brilliantly, failed, or fall somewhere in the middle, it doesn't hurt to spend some time thinking about alternate universities and courses before results day proper.
Make sure you have your Ucas number and grades to hand, just in case you need to make some calls.
UK news in pictures

Show all 50
Ask for advice
Your school or college will likely have advisors standing by on results day for those who need questions answering. They can talk you through alternative courses and subjects before you start to look at Clearing itself.
Use Ucas Track
If you log into Track and haven't met the requirements for your course, it will show a Clearing number. You'll need this, as well as your personal ID, throughout the day when talking to universities, so make sure you know what it is.
You'll know you're in Clearing if your Track status says "You are in Clearing" or "Clearing has started".
See what's available
There is an official vacancy list on the Ucas website. This is updated regularly, so if you don't see the university or college course you're looking for, check again later.
With this in mind, it might be worth ringing up the institution anyway (that's you - not your parents!) to see if they can offer you something over the phone.
Make a shortlist of courses you're considering to keep things simple and help you to remember different conversations.
Talk to the university or college you're interested in
This phone call could just be a matter of confirming your grades to an administrator, but treat it like a mini-interview just in case. The university might just throw in some questions to test out your suitability for the course.
For this reason, it's wise to read up on the course beforehand to show your commitment.
Top 10 universities in the UK according to the Times Higher Education

Show all 10
Give them your Clearing number and your personal ID to allow them to see your application online. They might reconsider you (maybe for the same course) if you've applied to them earlier in the year.
Get informal offers over the phone - you can get more than one from a variety of different colleges and courses - and then decide which one you'd like to accept. If you have the time, the best way to see what a university or college is like is visiting to have a look around.
Add a Clearing choice in Track
Once you've had confirmation from a university and they're happy to offer you a place, click 'Add Clearing choice' and fill in the course details by the date the university/college gave you over the phone.
This counts as you definitely accepting the offer so if they confirm, it'll show as an acceptance on the choices page of Track and Ucas will send a confirmation letter.
You can only add one choice at a time, but if the university or college doesn't confirm your place, you'll be able to add another. Once you've been accepted at a university or college, you'll need to think about where you're going to live and start applying for accommodation.
Don't rush your decision - you need to be happy with it for the next few years.
Don't panic
​Alix Delany, head of admissions at the University of East Anglia, says: "All universities are very aware this is a big decision for you and you might not have expected to be in Clearing.
"Remember there will always be a friendly voice at the end of the phone line, and we are here to help you find the right course to match your interests.
"A little checklist of the things you would like to ask the university is worth having, so you can compare and contrast the different offers you might get.
"For example, if you want to live in university accommodation, am I guaranteed a room? How long is my offer guaranteed for? Where can I find out more about the course, and is there an opportunity to come and visit?"
Whether you are pleased or disappointed with your results, the best thing to do when going through the Clearing process is to stay calm and make an informed decision. Don't worry about what might have been - you could find a change of plan is your best decision yet.
Register for free to continue reading
Registration is a free and easy way to support our truly independent journalism
By registering, you will also enjoy limited access to Premium articles, exclusive newsletters, commenting, and virtual events with our leading journalists
Already have an account? sign in
Register for free to continue reading
Registration is a free and easy way to support our truly independent journalism
By registering, you will also enjoy limited access to Premium articles, exclusive newsletters, commenting, and virtual events with our leading journalists
Already have an account? sign in
Join our new commenting forum
Join thought-provoking conversations, follow other Independent readers and see their replies