International Men's Day: Director of Helping Men UK, Glen Poole, 'deeply saddened' at University of York's decision to cancel
Men's campaigner says York protesters 'have put their personal gender politics ahead of their compassion for men and boys in crisis and distress'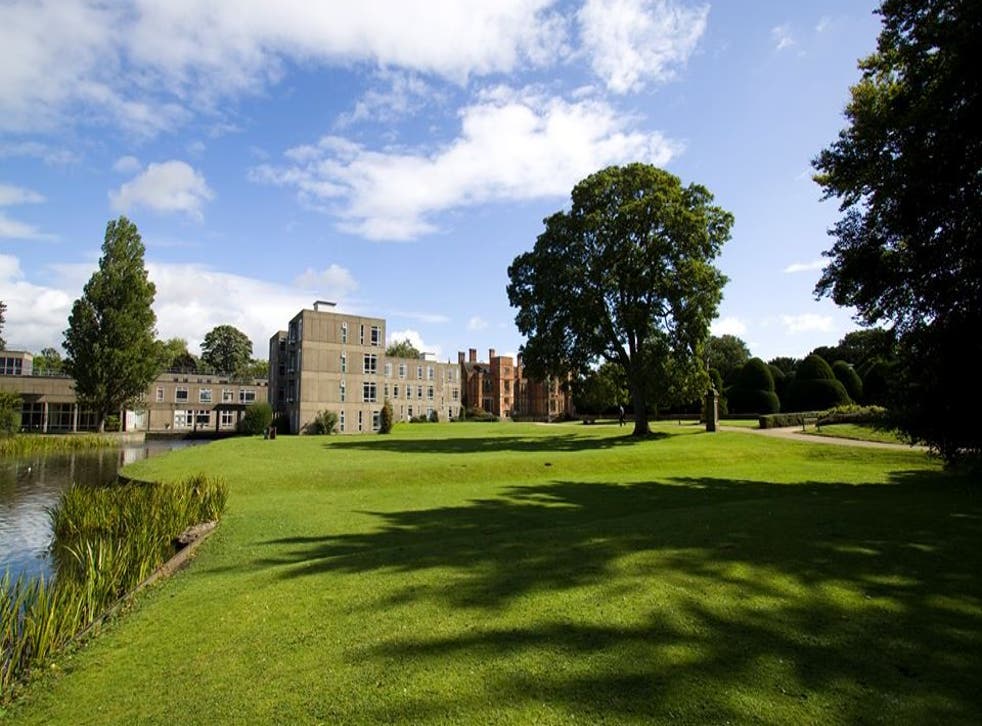 The UK's co-ordinator for International Men's Day has addressed a group of protesters and the University of York in an open letter, saying he is "deeply saddened" the institution cancelled plans to commemorate International Men's Day today.
Glen Poole, director of Helping Men UK, urged protesters to consider, "with compassion in your hearts," whether their actions in campaigning against International Men's Day will help or hinder men to "come forward and share their stories of male suicide."
He said: "When 13 men a day in the UK are dying from suicide, it is essential everyone in positions of power, trust and influence does everything they can to help men talk about the issues that affect them."
The university originally had plans in place to support the day, which aims to focus on men's and boy's health, improve gender relations, promote gender equality, and highlight positive male role models.
The day also seeks to highlight male suicide rates which, according to male suicide charity Campaign Against Living Miserably (CALM), "currently stands as the single biggest killer of men aged under 45 in the UK."
However, around 200 staff, students, and alumni signed an open letter to the university, calling for it to cancel the day after Dr Adrian Lee - of the institution's equality and diversity committee - provoked fury after lending his support to the cause in a press statement.
Dr Lee had described how men were under-represented in the student population as well as in a number of academic disciplines across all three faculties.
He said: "In academic staff appointments, the data suggests that female candidates have a higher chance of being appointed than men. In the professional support services, there are areas where men are significantly under-represented. Likewise in academic departments, the support staff complement is often heavily weighted towards women, with some departments employing no men at all in these roles."
The university's press statement also highlighted how men were confronted by "other challenges which are significant from an equality perspective", including underperformance at school compared to girls, how men are 20 times more likely than women to go to prison, and are much more likely to be victims of violent crime.
Describing how men have a lower life expectancy than women - and suicide rates among males are higher than in females too - the institution said men were less likely to access mental health services and other forms of support when they need them.
However, Dr Lee's comments were not well-received by staff and students who wrote an open letter to Dr David Duncan - chair of the equality and diversity committee - as well as to the university's vice-chancellor and president.
The protesters called for "a full account" of the means by which a decision to promote men's issues "in this way" was reached by the committee. The letter added: "[They do not] acknowledge the reputational damage caused to the university by associating itself in this way with... 'men's rights activist' groups." The group also sought an apology for the use of "dubious scholarship" in the claim that women are advantaged in hiring processes.
Addressing the open letter, Dr Duncan said: "The statement marking this year's International Men's Day has been withdrawn and we can confirm that we will no longer be marking International Men's Day 2015."
Now, though, referring to all those who signed the open letter to the university condemning its plans to celebrate the day, Poole has said they "have put their personal gender politics ahead of their compassion for men and boys in crisis and distress."
Urging the demonstrators to show "compassion" and to "reflect on their actions," he said: "[They should] ask themselves this question: 'Whose voice is it more important to listen to on International Men's Day: yours, or the voices of suicidal men and those bereaved by male suicide?'"
Since the protesters' open letter began to receive media attention, its organisers have written to the university, again, this time to claiming that signatories have been receiving harassment online, "of varying degrees of severity," and have urged the institution to take action. Measures have since been implemented for those affected.
The University of York Students' Union (YUSU) women's officers said it is aware of men's mental health issues, adding how the women's network "frequently campaigns for better mental health provision on campus."
However, the YUSU added: "The university has repeatedly made cuts to open door, and ignored complaints from students about poor service and wait times. Presumably talking about the issue for a day of 'awareness' is cheaper than actually investing in the solution students groups have been repeatedly campaigning for."
Join our new commenting forum
Join thought-provoking conversations, follow other Independent readers and see their replies