Durham University open day set to be disrupted by student and staff-led protests
Students protest over accommodation and international fee hikes, while staff stage action over pay and conditions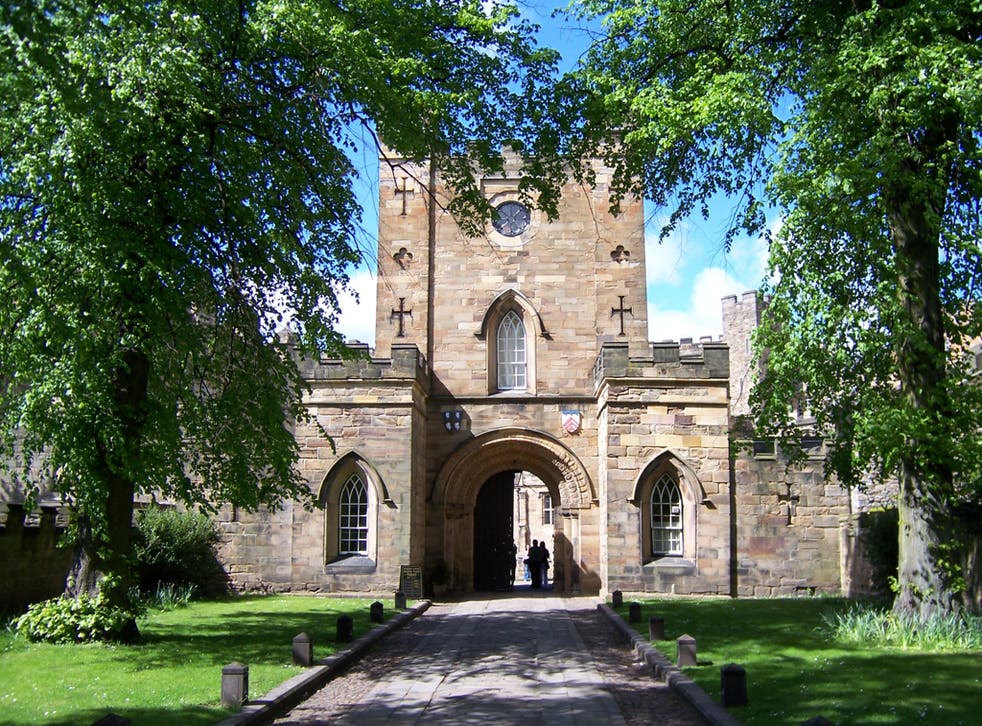 Durham University is set to become a place of protest this weekend with both students and staff planning to disrupt an open day in two separate demonstrations.
Students have organised an 'alternative open day' in protest over accommodation and international fee hikes, while staff will be staging action in a row over pay and conditions.
The students have said they are demanding both college accommodation fees and international fees be fixed at the level of the 2015/16 academic year, followed by a two-year freeze ​on each.
While emphasising their goal is not to actively discourage potential students from applying, the young protesters have also launched, and will be handing out, copies of an 'alternative prospectus' which, they say, seeks to highlight issues such as fees' "detrimental effects" on accessibility and diversity, issues of student safety, and the university's investment in fossil fuel companies.
An ambassador for the alternative open day, Jasmine Simms, said she would be "answering honestly" any questions prospective students and their parents have. She said: "If they ask me about the education undergraduate course, I will sing its praises. If they ask me about the English undergraduate course, I will be similarly positive. However, I will also mention first year is largely taught by PhD students on casualised teaching contracts, something the university neglects to mention.
Student news in pictures

Show all 34
"The point is that, while I do enjoy my time here, no-one is paying me to say only good things. Universities are now businesses which will inevitably market themselves with this kind of positive bias, but they are also public institutions with ethical responsibilities to uphold, towards accessibility and sustainability.
"We are targeting their ability to market themselves in this way because we feel they have abandoned these ethical responsibilities"
As well as the student demonstration, the University and College Union (UCU) is continuing with its nationwide protests which will see Durham staff also disrupt Saturday's open day.
The dispute has arisen following a pay offer of 1.1 per cent from the university's employers, the Universities and Colleges Employers Association (UCEA). UCU insists universities can afford to pay more, saying the offer does not address pay cuts of almost 15 per cent its members have seen since 2009.
UCU regional official for the north-east, Iain Owens, said: "Our targeted strike action is the direct result of the employers' failure to deal with the declining real-terms pay of university staff, or tackle the problems of growing numbers of zero-hours contracts and the persistent gender pay gap.
"Nobody wants to take strike action, but our members have been left with no choice."
The Independent contacted Durham University for comment on the alternative open day, but a spokesperson declined to provide one. The institution has yet to respond to a request for comment on the UCU-led action.
In a recent statement from the UCEA, however, a spokesperson said: "Seeing any industrial action is naturally disappointing given the very good pay offer, plus the joint work on gender pay and casual employment that is on the table.
"The student experience is a primary concern for all HE institutions, and so staff will be doing their very best to protect students from any disruption."
Register for free to continue reading
Registration is a free and easy way to support our truly independent journalism
By registering, you will also enjoy limited access to Premium articles, exclusive newsletters, commenting, and virtual events with our leading journalists
Already have an account? sign in
Join our new commenting forum
Join thought-provoking conversations, follow other Independent readers and see their replies