Edinburgh students 'removed and detained' ahead of Princess Anne's visit
"Security completely over-reacted," claims witness as two students are held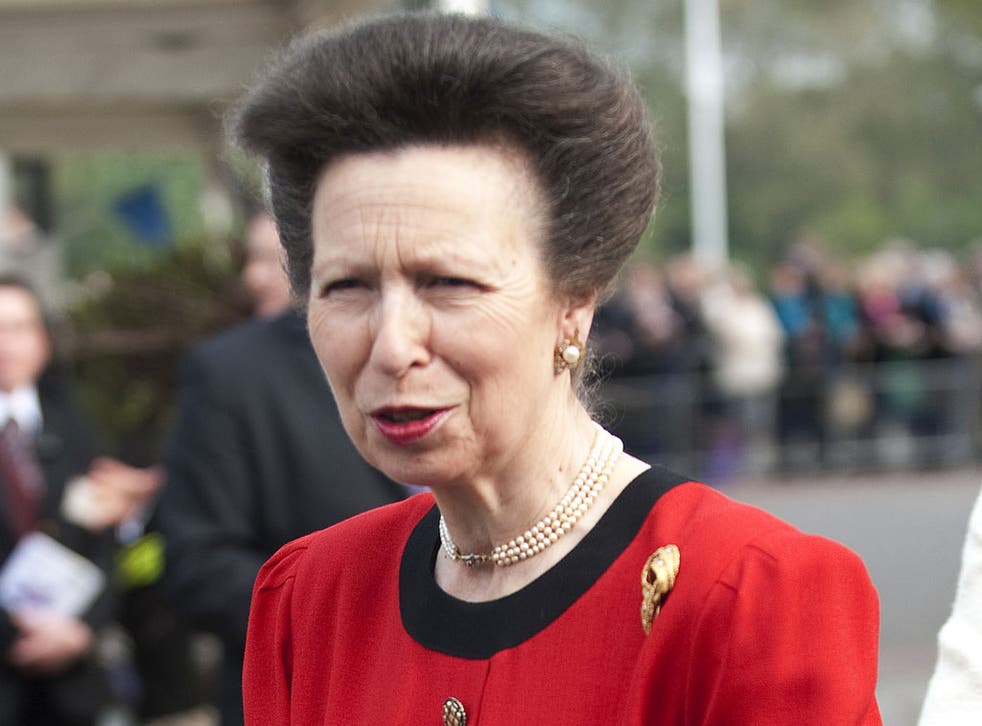 Two students have reacted with disgust after they were removed from campus buildings and detained by royal protection officers ahead of a visit from Princess Anne on Tuesday.
Hona-Luisa Cohen-Fuentes and Euan Kidston had been studying in the university's Old College buildings when they were removed by staff further to the imminent arrival of the princess, who is the university chancellor.
According to Edinburgh University Students' Association trustee Mike Shaw, who wasn't present at the time, the students were told: "We have someone really important coming here, we can't have the likes of you roaming around."
It is also claimed that university staff told Cohen-Fuentes, a female international student, that she "could be any random scum off the street" and "I hope you get deported".
The pair were then met by armed Royalty Protection Officers and police in the building's historic quad, and were subject to a full body search.
Kidston, a third-year anthropology student said: "I'm still in shock. We were quietly studying and had no idea the building was closing. There was no need for violence, we were happy to find somewhere else to study".
Cohen-Fuentes said: "I was reading philosophy when I was assaulted in a building I assumed to be safe, before being put in a prison cell.
"They asked us for our student cards. I didn't have mine but Euan had his. We were not at any point asked to leave; we were removed."
Like Shaw, Cohen-Fuentes is a EUSA trustee, and is associated with the leftist political group Defend Edinburgh.
A PhD student at the university, who witnessed the event but wished to withhold his name, said: "I arrived at Old College around the time the police did.
"I believe they were detained under the Suspicion of Terrorism Act. They were put into a police van and taken to St Leonard's Police Station and were held there.
"The situation was farcical - security completely over-reacted. I presume they had been told to secure the building but they hadn't. Doors were left unlocked, there were no signs or staff at the entrance."
A source from Police Scotland said: "During a security check at an Edinburgh University venue, two people were found within a restricted area.
"The individuals were detained as to their unauthorised presence within an area they were not permitted to be within. At no point were they detained under terrorism legislation. When officers were satisfied of their intentions, they were released without charge.
"The students were not forcibly removed but detained".
The "restricted area" referenced by the police was created due to the fact that Princess Anne had a temporary office in Old College last Tuesday, close to where the students were studying.
Princess Anne's position as chancellor of the university has been opposed by many since her appointment in 2011. In September 2011, protesters staged a sit-in, to hijack her inauguration ceremony.
Since January 2013, EUSA has actively called for her resignation and a new democratic election process.
The Playfair Library, where the pair were reading, is not conventionally used as study space. Although the room is normally accessible to students, it is sometimes closed off due to functions and meetings.
In a statement Edinburgh University said: "At a time of heightened security in relation to the chancellor's visit to the university, two students were escorted from Old College as they could not provide a satisfactory explanation for their presence in a part of the building that is a restricted area. "
Join our new commenting forum
Join thought-provoking conversations, follow other Independent readers and see their replies