EU referendum: Students increasingly concerned over implications of a Brexit
With around 2 million students eligible to vote, many say they are 'not getting a clear answer' from either In or Out campaigns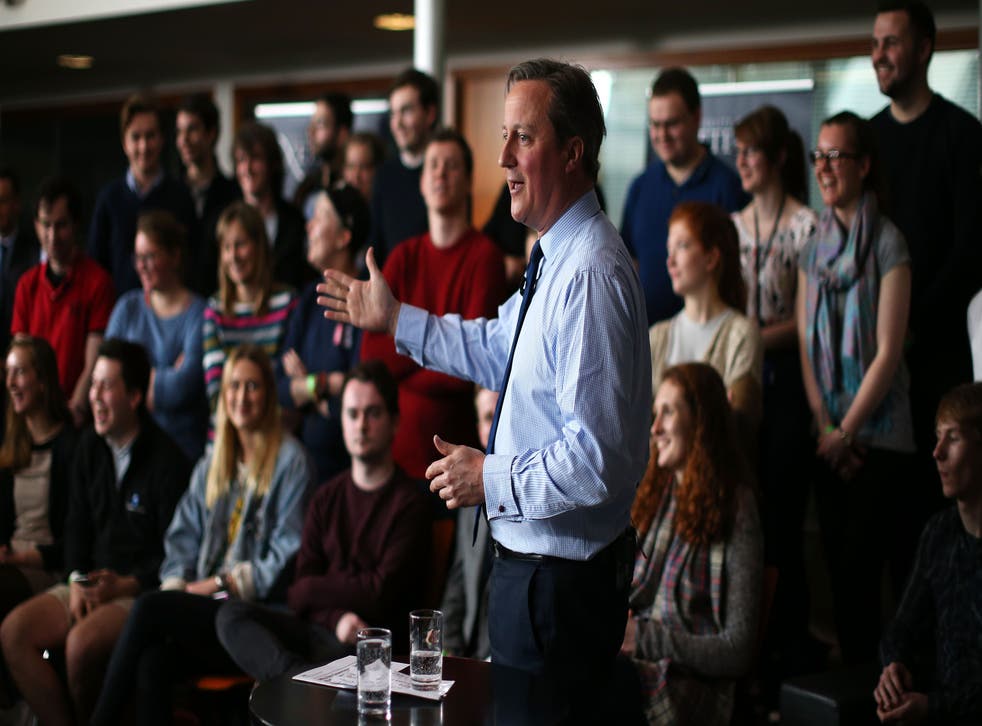 Students in the UK are increasingly concerned about the implications of leaving the EU, with many saying they are not getting a clear answer from either the In or Out campaigns, according to a new survey.
With the latter leaving them feeling like their generation is being ignored, students have also listed their main concerns over leaving, with travelling around and working in Europe leading the way for being what they're most worried about.
Online discount site MyVoucherCodes surveyed just under 2,500 students to find almost half (48 per cent) feel neither campaign has shed any light on how a Brexit would affect daily life.
In addition to this, 38 per cent of respondents say there has not been enough information from either campaign on key issues, 20 per cent feel younger people are being overlooked in the process, and 18 per cent feel none of the arguments from either camp are well-thought out.
Sixty-four per cent have reported concerns over travelling around the continent, while almost half (49 per cent) have expressed worry over finding work in Europe.
Top 10 student worries should the UK leave the EU:
Harder to travel around Europe - 64%
Harder to gain work in Europe - 49%
Effect on employment post-university - 46%
Loss of education funding from EU grants - 45%
Harder to study in Europe - 41%
Rise in loans interest rates - 38%
Harder for UK and European universities to collaborate - 28%
European students facing higher fees in the UK - 17%
Issues for EU nationals currently studying in UK - 15%
Less protection for workers' rights - 13%
MyVoucherCodes general manager, Chris Reilly, said it was "deeply worrying" to learn a large section of the electorate feels this way, especially when future generations will be most affected by the outcome.
He added: "It seems both the In and Out campaigns would rather push scare stories out than actually work on rational facts. No-one appears to be taking the time to talk to and engage this group of voters.
"Concerns from students have not been properly answered, and we can understand why they have felt frustrated with this process and worry about what the future holds - for them and every other person in the UK."
Student news in pictures

Show all 34
The findings have come just weeks after another poll showed an overwhelming majority of UK students (81 per cent) are set to vote Remain - a result the team behind the poll said could determine the outcome of the referendum - while just ten per cent will be voting Leave.
A separate, and more worrying poll, for Universities UK found a staggering 63 per cent of students were not able to name the referendum date as 23, while 54 per cent did not know the month as being June.
Despite these findings, almost three quarters (72 per cent) said they thought the outcome of the referendum would have a significant impact on students' futures, leading the chief executive of Universities UK, Nicola Dandridge, to label the results as a "real concern."
Dandridge added: "With nearly two million UK students eligible to vote in the referendum, it is vital they have all the necessary information to make sure they can take part in this hugely important decision."
London graduates and current university students have also told the Green Party's Sian Berry that UK membership of the EU is "crucial" to continue providing students with "amazing educational and employment opportunities."
How much does the public know about the EU referendum?
Berry, a Green member of the London Assembly, said: "Students and young people benefit hugely from the academic and career opportunities EU membership brings, but with the referendum happening outside term time, and so few students registered to vote at the right home, their voice risks being ignored.
"Freedom of travel in the EU helps share cultures, talents, and skills that shape our great city and help to make London unique and amazing. I hope the Mayor makes a clear case to Londoners about how EU membership benefits students and young people and encourages them to register to vote."
Join our new commenting forum
Join thought-provoking conversations, follow other Independent readers and see their replies