Exam results 2015: Parents are 'causing stress and worry' in pupils waiting for their GCSE and A-level grades, survey finds
The Student Room representative advises parents and students to 'research ahead of time and be prepared for all options to avoid panic'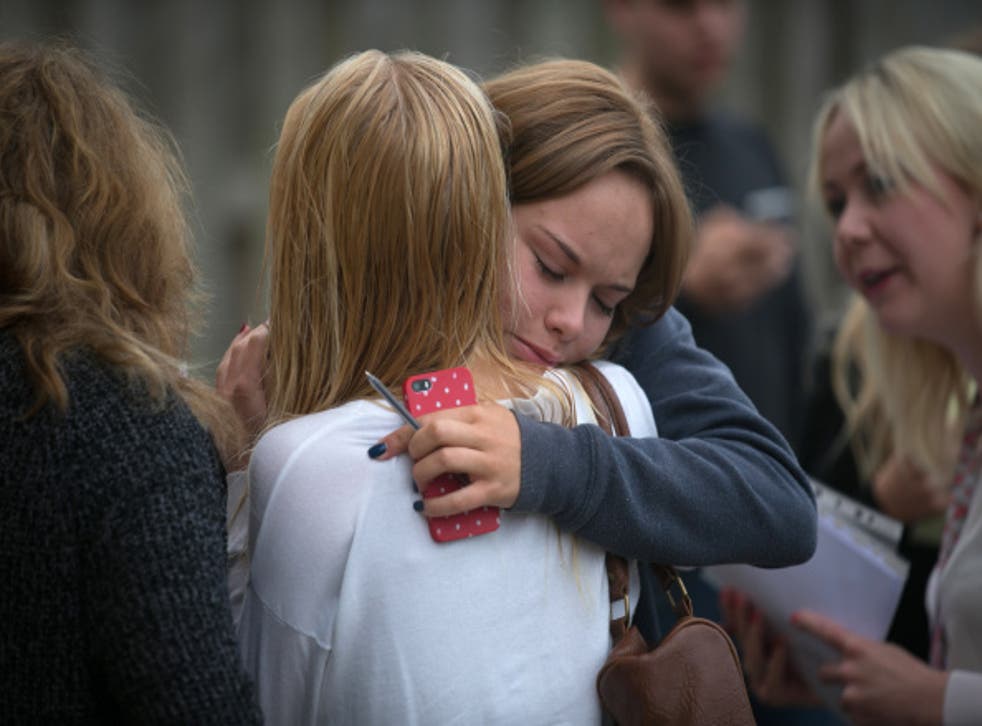 Parents are making students feel worse about results day, and more than half say it will be the most stressful day of their life, according to a new survey.
The University of Bradford, along with The Student Room, spoke with almost 500 pupils to get a feel for their mood in the run-up to results day on 13 August.
70 per cent said they are not clear on their options if they don't get the grades they need and still require help, and over half are "very worried" they will not get the results for their first choice university.
Scotland kicked-off results season this week when almost 150,000 pupils received record pass marks, despite there being controversy around May's Higher Maths exam which prompted the Scottish Qualification Authority to admit it was 'more demanding than intended'.
Next week, however, it is the turn of the rest of the country as some 300,000 pupils from across England, Wales, and Northern Ireland receive their GCSE and A-level results which is expected to create a scramble for university and college vacancies.
The University of Bradford's advice on Clearing:
With 24 per cent telling the poll they are "just hoping for the best" and 35 per cent saying they "still need to do more research," community director of The Student Room, Jack Wallington, is urging parents to be particularly mindful at this time.
He said: "We know parents are among the most influential people in students' lives and can unintentionally add to stress on such an important day.
"The advice is the same for parents as it is for students: research ahead of time and be prepared for all options to avoid panic."
He added that, if students don't get the grades they are hoping, it will be disappointing, but assured pupils there are other options, such as Clearing, taking a gap year, as well as seeking the 24-hour advice on The Student Room website.
Rory Bourke, who went to the University of Bradford after going through Clearing, described how the months and days leading up to results day were stressful.
"I was panicking I wouldn't get the results and, to top it off, my parents were panicking too, which made me worse," he admitted.
Eager to give students helpful advice prior to next week, he added: "Visit universities or give them a call and, on the day, be prepared to make a lot of phone calls."
Head of admissions at the University of Bradford, Claire Pyke, said she cannot emphasise enough the importance of planning ahead.
She said: "We've been working hard with teachers and students at schools and colleges for several months now to get this message across.
"With just a few days left before results day there are still some key things which you can do to get organised, such as making a list of courses at alternative universities and getting in touch with them now."
Read the university's top-tips here.
Register for free to continue reading
Registration is a free and easy way to support our truly independent journalism
By registering, you will also enjoy limited access to Premium articles, exclusive newsletters, commenting, and virtual events with our leading journalists
Already have an account? sign in
Join our new commenting forum
Join thought-provoking conversations, follow other Independent readers and see their replies