Government responds to maintenance grant petition by saying Parliament has debated its decision 'three times since the start of 2016'
Lib Dem leader says he hopes the petition committee will look again at the plan and schedule it for a debate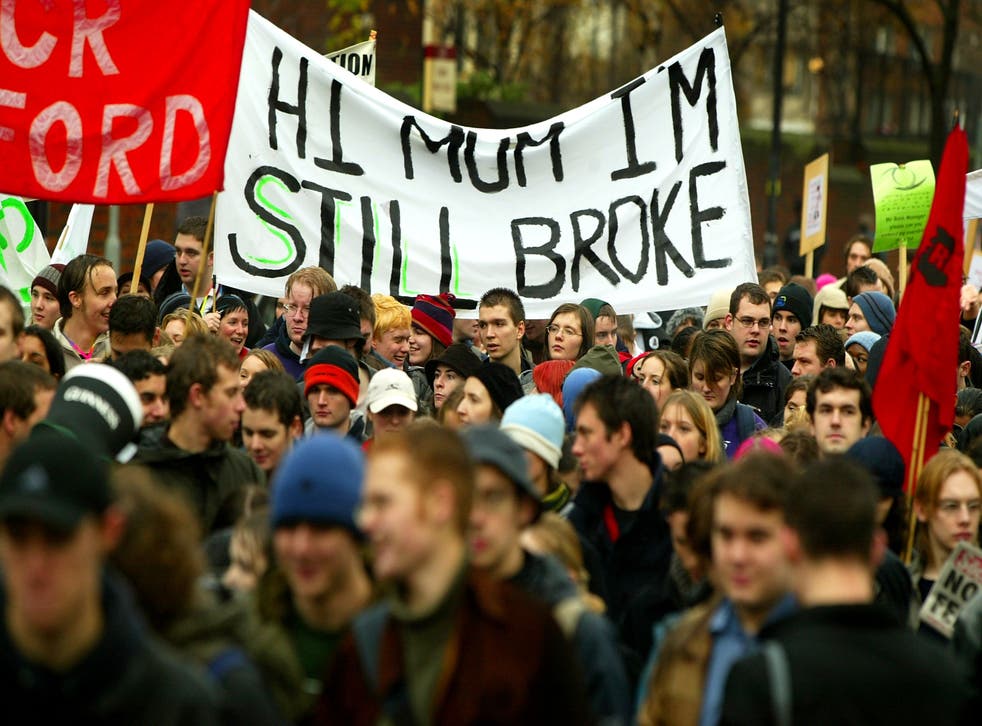 The Government has responded to a petition on its decision to axe maintenance grants for more than half a million of England's poorest students by insisting Parliament has debated its decision three times since the start of 2016.
In a response to the more than 131,000 people who signed the petition calling for the Conservatives to rethink the grant-to-loan move, the Department of Business, Innovation and Skills (BIS) said: "MPs first debated the removal of the maintenance grant on 14 January 2016. This was followed by a further debate in the House of Commons on 19 January 2016. A third debate took place in the House of Lords on 25 January 2016.
"The continuing success of our higher education sector relies on it being funded sustainably."
Speaking about the response with the Independent, leader of the Liberal Democrats, Tim Farron, described how he hopes the petition committee will look again at the plan and schedule it for a debate.
He said: "It is awful to see students from the poorest backgrounds graduate saddled with more debt than their better-off peers. Taking away maintenance grants is pulling up the drawbridge for young people from less privileged backgrounds."
Having worked with the National Union of Students (NUS), members of the Lords forced a 'motion to regret' the Government's proposals to be debated which was lost by 138 votes to 155 on 25 January.
Labour's Lord Stevenson of Balmacara - who brought forward the motion - described how it was only when the NUS raised the alarm about the impact of the policy, and threatened a judicial review over the lack of consultation and the failure to publish the equality assessment, that the full consequences of the decision became clear.
He said: "My first point is that a change of this magnitude, which could affect more than 500,000 people, ought to have been made by primary legislation. My second point is that this measure was not included in the Conservative Party manifesto. This U-turn comes just four years after grants for students from disadvantaged backgrounds were hailed by the Government as an essential element in their higher education strategy.
"The generation of students entering further and higher education from September 2016 are going to be saddled with even greater debts - or 'income-contingent tax liabilities' as the Government like to call them - than they were already likely to be from their course fee loans of £9,000 per annum going up."
However, regardless of the result of the Lords vote, the NUS said this was yet another debate the Government did not want to have that students forced them into holding.
The national student campaigner added: "It was yet another opportunity to criticise their disregard for students' wellbeing and mobilise opposition to their decision in Parliament. Students across the country - through lobbying their MPs and Lords - have made sure they have not been ignored."
Join our new commenting forum
Join thought-provoking conversations, follow other Independent readers and see their replies