Graduate employment and earnings are 'rife with inequalities', NUS head says
Figures fail to reflect the fact that women outperform men at school and outnumber men at university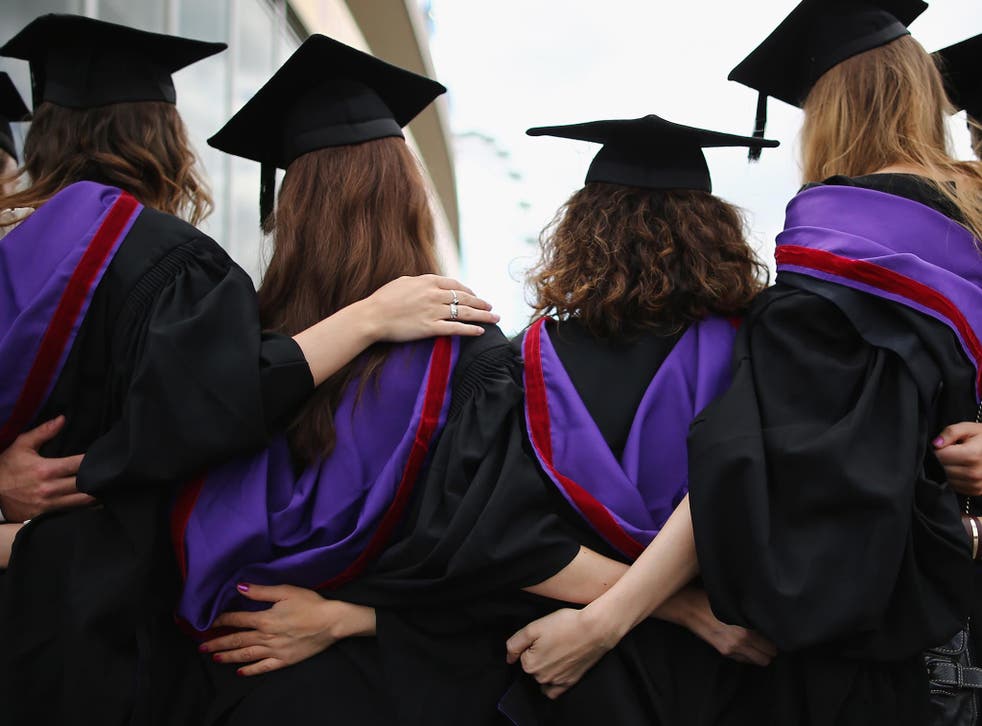 The head of the National Union of Students (NUS) has hit out at new UK graduate statistics which have shown graduate employment and earnings are "rife with inequalities."
NUS national president, Megan Dunn, said the Institute of Fiscal Studies' (IFS) new report has shown "so much more work" has to be done to create equal opportunities for students.
She said: "It's hugely disappointing to see women and poorer graduates are facing such a massive disadvantage in the workplace. The marketisation of education is failing students and graduates.
"NUS has always demanded social justice be at the forefront of education policy and we will continue to support students from lower income backgrounds and campaign to close the gender pay gap."
Ms Dunn's comments have come on the same day the IFS revealed in a new report graduates from richer families earn significantly more than poorer students, even if both study the same degree subject at the same university.
The top 10 universities in the UK

Show all 10
The NUS has also expressed disappointment at the fact that, amid the ongoing discussion about women outperforming men at school and outnumbering men at university, male graduates still earn an average of £30,000 ten years after graduation, compared with only £27,000 for women.
Graduates from disadvantaged backgrounds also face a large pay gap compared to those who come from richer families: the average gap in earnings between students from higher and lower-income backgrounds is £8,000 a year for men, and £5,300 a year for women, ten years after graduation.
The NUS believes the Government's recent decision to scrap maintenance grants will "only serve to widen this pay gap." The student campaigner said it "strongly believes" employment data should not be used to measure teaching excellence, adding: "As this research shows, graduate employment and earnings are rife with inequalities.
"The study proves external factors have a greater impact on student outcomes than teaching."
Jack Britton, a research economist at the IFS and an author of the paper, said the findings show the advantages of coming from a high-income family persist for graduates right into the labour market at age 30.
He continued: "While this finding doesn't necessarily implicate either universities or firms, it is of crucial importance for policymakers trying to tackle social immobility."
The 20 hardest universities to get into
Universities Minister, Jo Johnson, said the Government accepted there was still a long way to go to improve social mobility. He said: "We have seen record application rates among students from disadvantaged backgrounds, but this latest analysis reveals the worrying gaps that still exist in graduate outcomes.
"We want to see this information used to improve the experience students are getting across the higher education sector."
Register for free to continue reading
Registration is a free and easy way to support our truly independent journalism
By registering, you will also enjoy limited access to Premium articles, exclusive newsletters, commenting, and virtual events with our leading journalists
Already have an account? sign in
Register for free to continue reading
Registration is a free and easy way to support our truly independent journalism
By registering, you will also enjoy limited access to Premium articles, exclusive newsletters, commenting, and virtual events with our leading journalists
Already have an account? sign in
Join our new commenting forum
Join thought-provoking conversations, follow other Independent readers and see their replies