Brexit: Home Office loophole could see hundreds of thousands of EU students have their UK stay cut short
Home Office is already at the centre of a full inquiry over its treatment of overseas students in Britain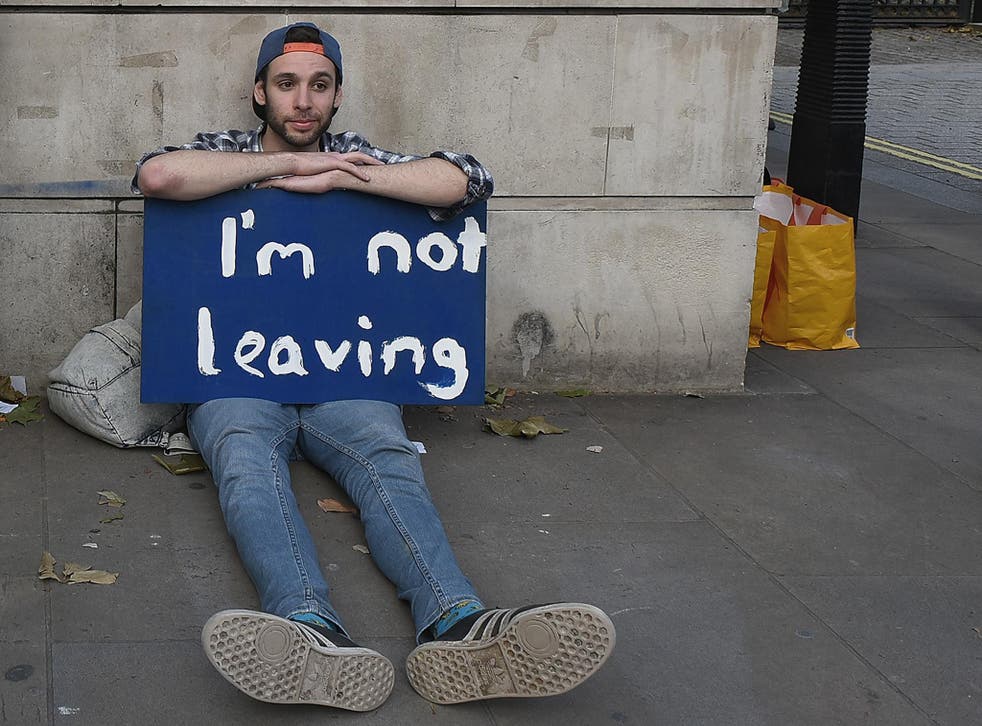 An immigration lawyer has identified a "serious problem" which could affect hundreds of thousands of current and former EU students who wish to remain in the UK post-Brexit.
Emma Brooksbank, head of immigration (Leeds) at solicitors Simpson Millar, has warned that around 125,000 EU nationals* who want to apply for permanent residence in the UK are learning their time spent studying may be "discounted" by the Home Office because of a loophole relating to 'compulsory sickness insurance'.
The lawyer explained: "EU migrants who have come to the UK to study need to provide proof they have had sickness insurance during their time here, either in the form of a reciprocal arrangement from their own country's health service, or a private insurance policy.
"A European Health Insurance Card (EHIC) would be valid whilst their stay was temporary, but not once they wish to stay permanently - a common, and potentially serious, misunderstanding."
Brooksbank explained how she recently advised a young woman who spent three years as an undergraduate in Leeds, and a further two studying for Master's. She added: "That equates to the requisite five years' lawful residence history in the UK for the Home Office to grant her permanent residence. But the Home Office has challenged her application because she didn't have the correct insurance in place. I suspect there are tens of thousands of people just like her making the same mistake right now."
The lawyer is now strongly advising all students in similar situations to seek advice either from their university's international office, or from a specialist immigration solicitor "as soon as they can."
The Independent has contacted the Home Office for further comment.
The warning has come as the Home Office is already coming under heavy criticism for its treatment of international students in the UK over the last two years, something which has resulted in the department becoming the centre of a full inquiry.
The Home Affairs Committee published a damning report in June which said the department's actions of removing tens of thousands of students from the country appeared to have been "a knee-jerk reaction" to a BBC Panorama documentary which saw all overseas students be implicated in an English test cheating scam which took place at just two London-based schools.
Although the Committee said 28,000 refusal and removal decisions had been made, and that over 4,600 people had already been removed from the UK, Indian media has suggested the number could be as much as up to 50,000. According to the Indian Workers' Association, around 70 per cent of all students affected are of Indian nationality.
Theresa May under fire for threatening to deport EU migrants after Brexit
Oliver Robbins, Second Permanent Secretary at the Home Office, told the Committee at a preliminary hearing: "The Home Office is convinced its response has been both immediate and proportionate to the risks highlighted." However, with an official inquiry now having been confirmed, the National Union of Students welcomed the news, having made a call for such an inquiry in April.
Mostafa Rajaai, NUS international students' officer, said: "This whole debacle is indicative of the Home Office's wider aggressive approach to international students and other migrants in the UK. I'm pleased the Committee is taking the treatment of international students seriously. Clearly, the Home Office does not."
*According to Higher Education Statistics Agency data, there were 125,000 EU nationals studying in the UK in 2014/15
Register for free to continue reading
Registration is a free and easy way to support our truly independent journalism
By registering, you will also enjoy limited access to Premium articles, exclusive newsletters, commenting, and virtual events with our leading journalists
Already have an account? sign in
Join our new commenting forum
Join thought-provoking conversations, follow other Independent readers and see their replies