Jo Johnson insists higher education reforms will 'set you up for life' in open letter to students
Letter comes on the day the National Student Survey finds, despite 86% of students are satisfied with their course, overall satisfaction has dropped since last year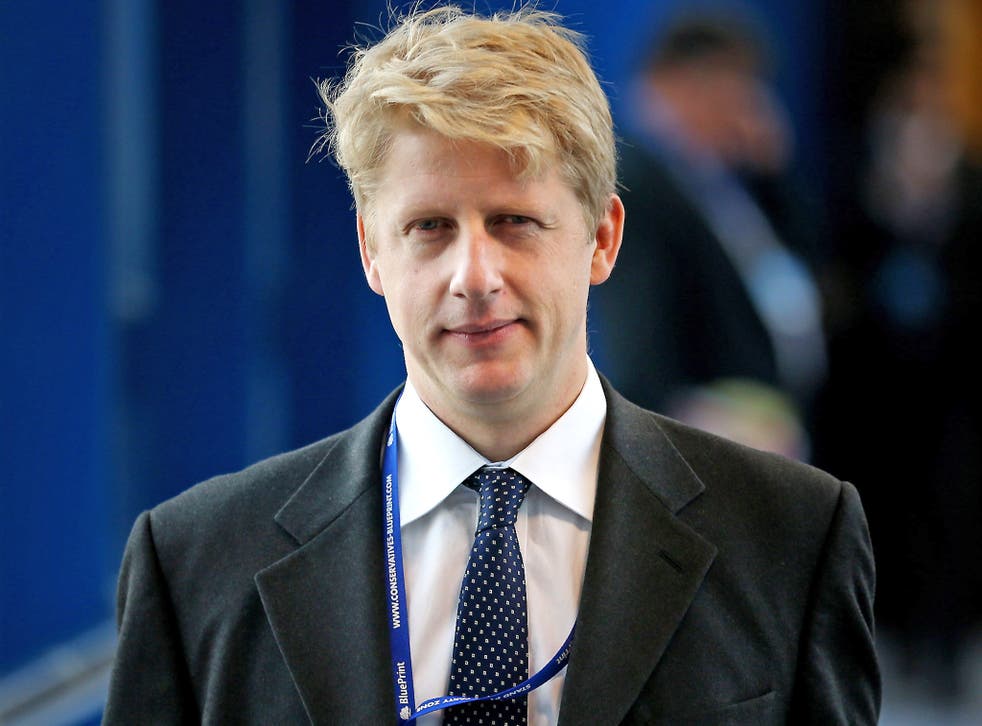 The Universities Minister, Jo Johnson, has issued an open letter to all students to quell concerns over a set of controversial higher education reforms, insisting they will "set you up for life."
Speaking specifically, for the first time, to all students on the new Higher Education and Research Bill, Mr Johnson has said the reforms will ensure making the decision to go to university will pay off for all students.
Published by the Government in May, the Bill is first of its kind for a decade and includes some of the biggest university reforms in recent years. It will enact the proposals as set out in the recent white paper, including a Teaching Excellence Framework (TEF) which will allow institutions with high teaching quality to further increase their tuition fees.
Making reference to the recent rise in fees - from £9,000 a year to £9,250 - Mr Johnson says: "If universities fail to perform, then that right can be taken away."
Mr Johnson has also responded to concerns raised over universities in this year's National Student Survey (NSS). Despite 86 per cent of students telling the survey they were satisfied with their course, he has described it as "disappointing" that overall satisfaction has dropped since last year, and is lower at 65 institutions.
Describing university as "a big investment of time and money," Mr Johnson adds: "Like any big investment, you expect a good return."
The University and College Union (UCU) led criticism over the Bill still being pushed through Parliament in the same week Theresa May became Prime Minister, and said changes to government departments, cabinet appointments, and the Brexit result mean continuing on with it regardless would be "absurd."
The Government, however, said the new legislation intended to give more young people the opportunity to access high-quality university education and "boost life chances and opportunity for all."
The NUS, though, criticised the Bill for seeking to marketise the sector, calling it a "failed experiment," insisting the Government's repeated attempts to turn students into consumers are having "a devastating impact," citing "huge drops" in mature and part-time student numbers as one of the consequences of the agenda.
Protest at Department of Education
In response to this, Mr Johnson said last month: "Our universities are engines of economic growth and social mobility, but if we are to remain competitive and ensure a high-quality education remains open to all, we cannot stand still."
The letter in full:
For hundreds of thousands of you, next week the wait is over. Having secured an offer at one of our world-leading universities, you'll soon be able to look forward to starting your course, and making that investment in your future.
Last year, young people were more likely than ever to go to university, with record numbers from disadvantaged backgrounds. Over half a million of you secured a place through Ucas, with a record 64,000 getting a second chance through Clearing.
Those of you going to university can look forward to making new friends, enjoying new independence and experiences, and getting that all-important degree to help you into a great career.
Over the past few months, many of you - over 312,000 - already studying at university have been giving your views on your course and university, and, today, the results are out. While they show broad satisfaction with how courses are taught, they also highlight big differences between institutions and concerns over how much information is being given to you when you apply and start a course.
Most of you are happy with the quality of your course (85%), and find the staff are enthusiastic, make the work interesting, and are good at explaining things (87%). This is good news, and proves how hard-working and engaged our academics, lecturers, and professors are.
But university is a big investment - of time and money - and, like any big investment, you expect a good return. So it's disappointing that overall satisfaction has dropped since last year and is lower at 65 institutions.
Twenty-one per cent of you still feel your course wasn't well-organised and run, and 26 per cent didn't get effective assessment and feedback on your work. Those levels have improved in recent years, but it still shows big gaps remaining.
That's why we're introducing a new system that will assess how our universities perform, putting students first. From now on, universities will, in part, be judged on how you feel you were supported academically, as well as the outcomes of your course; whether you have gained the skills you need to go into a good job.
This Teaching Excellence Framework (TEF) will apply to any university that wants to increase their fees in line with inflation, and, if universities fail to perform, then that right can be taken away. Your feedback and outcomes after graduating will be key to measuring that.
With any investment, you also want to have the right information. Earlier this month, we published the biggest ever release of data on how graduates from every course and university progress into the jobs market, and how they're earning up to a decade after graduating.
We'll be going even further to commit universities to publish data on their applications, admissions, drop-out rates, and graduate outcomes. Putting all this information at your fingertips will help you choose a course which can deliver your ambitions, and challenge universities to tackle inequality.
Because there are big benefits to university, graduates already have a large earnings premium - around £9,000 a year on average over non-graduates. You'll also pick up key skills, friendships, and confidence which will benefit you for the rest of your life. But we need to make sure these benefits are shared by all of our graduates.
Going to university is still a big decision, and it's a choice which more and more of you are making. We want that decision to pay off, to set you up for life, and our reforms will make sure universities do just that.
Signed,
Universities & Science Minister, Jo Johnson
Register for free to continue reading
Registration is a free and easy way to support our truly independent journalism
By registering, you will also enjoy limited access to Premium articles, exclusive newsletters, commenting, and virtual events with our leading journalists
Already have an account? sign in
Join our new commenting forum
Join thought-provoking conversations, follow other Independent readers and see their replies