Kim Jong-un's nephew 'under police protection' at his exclusive university in France
North Korean dictator's half-brother's son, Kim Han-sol, has had extra police protection at Sciences-Po in Le Havre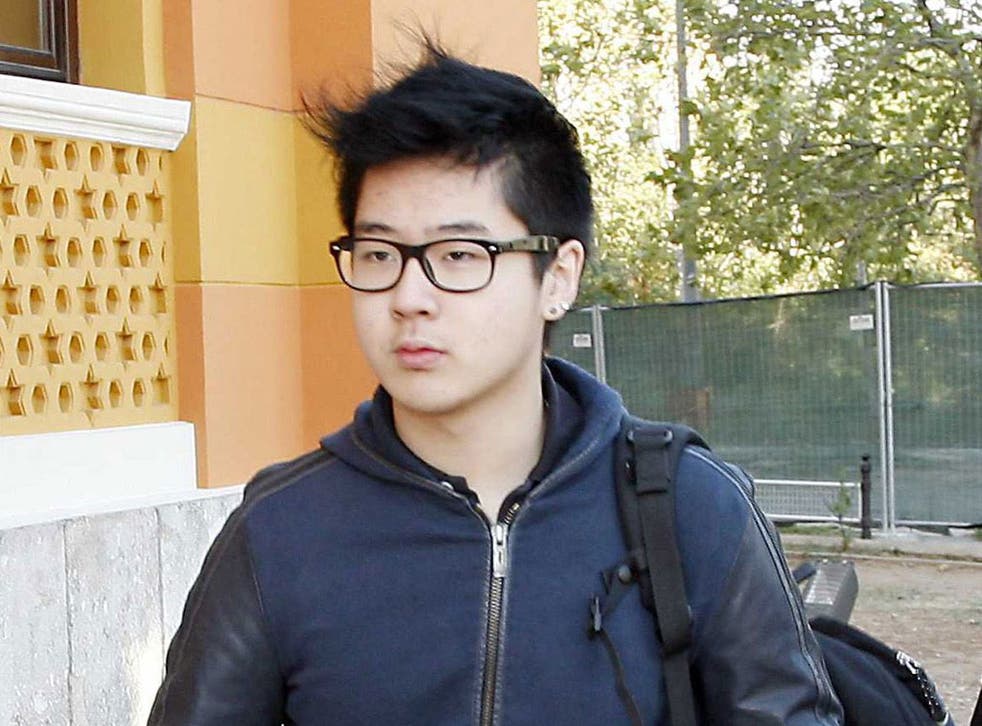 Kim Jong-un's nephew is reportedly under police protection on a French university campus, amid concerns for the North Korean regime's stability.
Kim Han-sol, who is studying at the prestigious university Sciences-Po, was spotted by South Korean journalists earlier this week on the Le Havre campus accompanied by police. 
He is the son of the North Korean leader's half-brother Kim Jong-Nam, who was exiled from the regime in 2001 after attempting to visit Disneyland in Japan with a fake passport.
South Korean media reported that the teenager was chaperoned to his dormitory by French police officers who banned reporters from taking pictures, while other officers patrolled the campus. He has recently asked for his name to be removed from his campus mail box as part of an attempt to avoid the media glare, the South China Morning Post reported.
Kim Han-sol is currently in his first year of study on the university's Europe-Asian Programme. Though taught in English, students must also learn French and one other Asian language, including Chinese, Japanese, Korean, Hindi or Indonesian. The teenager has also studied in Macau and Bosnia.
It has been speculated that Kim Han-sol's willingness to criticize his uncle's regime is why French police are protecting him. During a 2012 interview with Finnish television, the 18-year-old reportedly referred to the North Korean leader as a "dictator".
Last Thursday North Korea announced it had executed Kim Jong-un's uncle, Jang Song-thaek, as part of a purge of traitors, branding him "a despicable political careerist and trickster" and "worse than a dog." Five of the seven officials who walked alongside former leader Kim Jong-il's hearse in 2011 have also been purged, or sent to labour camps.
A spokesperson for Sciences Po was unavailable for comment.
Register for free to continue reading
Registration is a free and easy way to support our truly independent journalism
By registering, you will also enjoy limited access to Premium articles, exclusive newsletters, commenting, and virtual events with our leading journalists
Already have an account? sign in
Register for free to continue reading
Registration is a free and easy way to support our truly independent journalism
By registering, you will also enjoy limited access to Premium articles, exclusive newsletters, commenting, and virtual events with our leading journalists
Already have an account? sign in
Join our new commenting forum
Join thought-provoking conversations, follow other Independent readers and see their replies