The Independent's journalism is supported by our readers. When you purchase through links on our site, we may earn commission.
Labour Students launches 'immediate investigation' after more allegations emerge of anti-Semitism within Oxford University Labour Club
Labour Party condemns allegations and says it will 'take robust action' to deal with any anti-Semitic behaviour, as club also issues first response, saying it is 'horrified'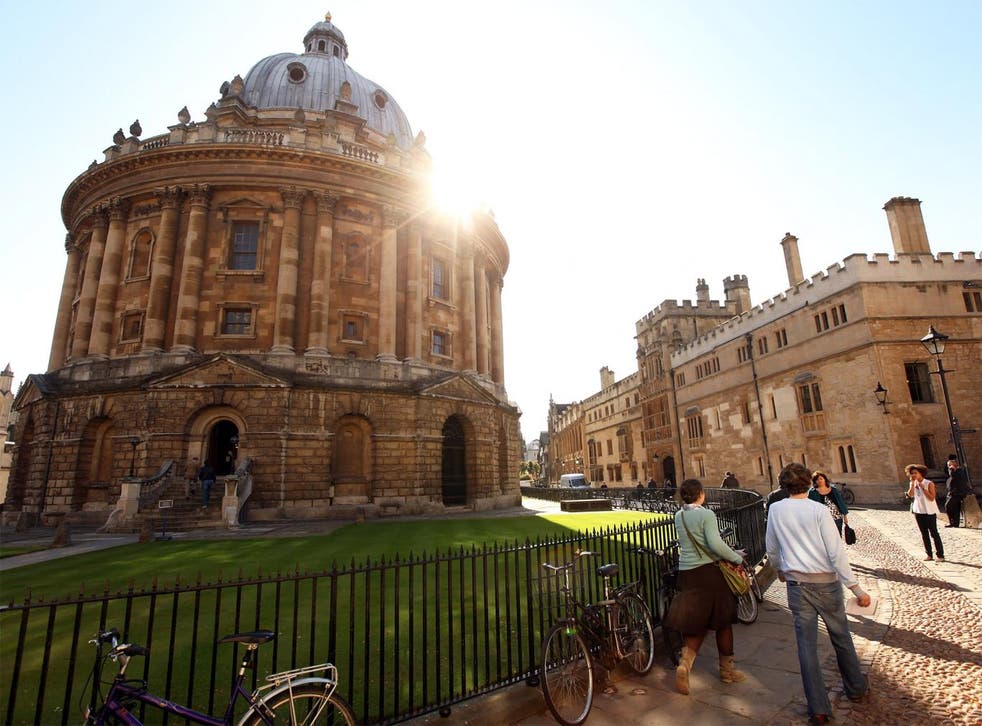 An "immediate investigation" into anti-Semitism within the Oxford University Labour Club (OULC) has been announced after co-chair Alex Chalmers resigned and more members came forward with allegations of 'anti-Jewish' incidents.
Labour Students - the autonomous student wing of the UK Labour Party and the largest political student organisation in the country - has released a short statement, which reads: "Following the allegations of anti-Semitic behaviour at Oxford University Labour Club, Labour Students have launched an immediate investigation."
The announcement has come shortly after Oxford University Jewish Society (Oxford JSoc) released a second statement on Wednesday, in which it said other OULC members have approached it with reports of "anti-Semitic statements and incidents."
Mr Chalmers, a student at Oriel College, issued a strongly-worded statement on Monday which said he was stepping down from his position because a large proportion of both OULC and the student left in Oxford "have some kind of problem with Jews."
The former co-chair also said the attitudes of certain members of the club towards certain disadvantaged groups was "becoming poisonous" following the club's decision to endorse Israel Apartheid Week (IAW).
According to the IAW site, the week takes place annually across more than 150 universities and cities, with the aim to raise awareness about Israel's "ongoing settler-colonial project and apartheid policies over the Palestinian people."
Since the news of Mr Chalmers' resignation was reported, Oxford JSoc highlighted key allegations which have since been brought to its attention. The society said: "Several people, all of whom have been on committee, have been known to sing the song 'Rockets over Tel Aviv' and have specifically expressed support for Hamas' tactic of launching indiscriminate attacks against Israel's Jewish citizens."
Oxford JSoc said it has also been informed of several individuals who allegedly repeatedly used the word 'Zio' - "a word normally only found on neo-Nazi websites" - to refer to Jewish students, as well as one member who is said to have argued that Hamas was "justified in its policy of killing Jewish civilians and claimed that all Jews were legitimate targets" in a public online discussion.
One OULC member, added the society, was "formally disciplined" by their college for organising a group of students to allegedly harass a Jewish student and to shout "'filthy Zionist' whenever they saw her," while two other members argued that a peer expelled from the Liberal Democrats over anti-Semitism "should be encouraged to join the Labour Party."
Oxford JSoc said it was "appalled" by the allegations and would "remain steadfast" in its opposition to anti-Semitism of any kind.
A spokesperson for the Labour Party said it condemned anti-Semitism "in any form," adding: "Following recent allegations of anti-Semitic behaviour and intimidation at OULC, Labour Students have launched an immediate investigation and the Labour Party welcomes and supports this action.
"If complaints are made about any individual member of the Labour Party, the party will take robust action to deal with any anti-Semitic behaviour."
The OULC has also since responded to the allegations, saying it is "horrified at and whole-heartedly condemns anti-Semitic behaviour in all its forms."
Signed by the OULC executive committee, it continues: "The comments detailed in JSoc's statement indicate a shocking pattern of hateful and racist behaviour by some club members, and it's of the highest priority that this be dealt with swiftly and lastingly."
The club has also added it will "fully cooperate" with Labour Students' investigation, adding: "We will encourage any of our members to come forward with any information that will assist the process."
An Oxford University spokesperson told the Independent in an email: "We would strongly urge anyone who has experienced harassment or intimidation on the grounds of religion and belief to come forward and officially report any incident to the university authorities.
"We take allegations of harassment extremely seriously and, where offences are found to have been committed, they are considered grounds for severe disciplinary action."
Join our new commenting forum
Join thought-provoking conversations, follow other Independent readers and see their replies