More than nine in 10 UK universities restrict free speech on campus, report claims
One university has placed a ban on dressing up as Caitlyn Jenner, and another prohibits students from depicting its campus mascot engaged in 'lewd acts'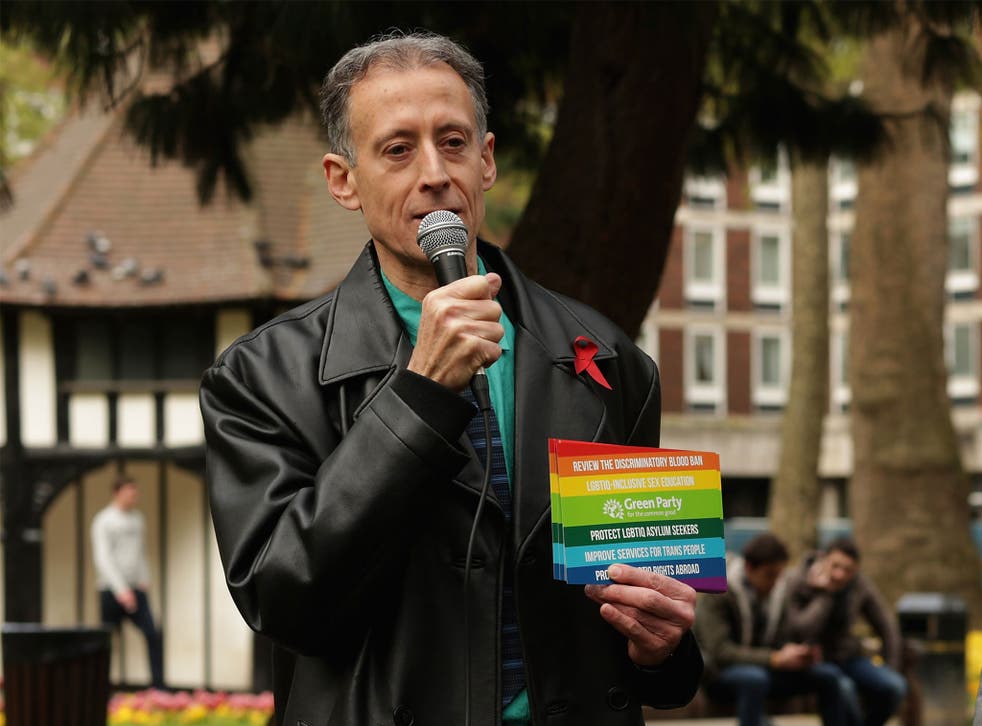 More than nine in 10 UK universities are restrictive of free speech, according to a new report that raises concerns over the issue of censorship on campuses.
Analysis by Spiked magazine, supported by the Joseph Rowntree Reform Trust, suggested campus censorship had increased steadily over the past three years – with a growing number of institutions actively clamping down on ideas, literature and guest speakers that are not in keeping with their own values.
The Free Speech University Rankings (FSUR), drawn from examining the policies and bans of 115 universities and students' unions, found almost two thirds (63.5 per cent) were "severely" restrictive of free speech, with more than 30 per cent given an "amber" warning.
Russell Group institutions were found to be significantly more censorious that the average, with four of the five most restrictive institutions part of this group – Cardiff, Edinburgh, Newcastle and the University of Oxford.
The Universities of Buckingham, Trinity St David and the University of the West of Scotland were among just seven institutions found to have no restrictions or regulated speech and expression.
While several universities were noted for their policies to ban selected academics and speakers deemed too controversial from appearing on campus, the FSUR also highlighted more unfamiliar restrictions.
These included a ban on dressing up as Caitlyn Jenner at Newcastle, a restriction on "blasphemy" at London South Bank University, and a policy at the University of Surrey insisting its mascot, Steve the Stag, isn't depicted by students drinking, smoking or "involved in lewd acts".
Speaking to The Independent, leading human rights and free speech advocate Peter Tatchell said the report's findings were indicative of a grave situation for universities.
He said: "Universities used to be bastions of free speech and open debate. As this report shows, they are increasingly hedging free speech with all kinds of qualifications, making it no longer free.
"These include having to give lengthy advance notice of external speakers and having to invite an opposition speaker for any contentious issue.
Top 10 universities in the UK according to the Times Higher Education

Show all 10
"While banning Islamist and far right speakers who endorse violence against women and minorities is justified, many of the current restrictions are not.
He added:"I was shocked to discover that my local university, London South Bank, bans speakers who are likely to commit blasphemy - even though it is not a criminal offence. This seems to be an excessive accommodation to religious pressure."
Mr Tatchell is one of a number of campaigners to hit out at universities for banning selected academics from speaking on campus, branding the move an assault on free speech.
A poll from last year, however, suggested nearly two-thirds of UK students were in favour of no-platform policies, whereby individuals or groups with opinions considered too controversial or offensive can be banned from student union premises.
Commenting on the rankings, Malia Bouattia, President of the National Union of Students, criticised the findings as "flawed" and "absurd".
She said: "No Platform and Safe Space policies create an environment where students and staff are free from harassment and fear.
"This is about creating communities that all can participate in without the risk of violence or abuse. This ranking system is about privileging the liberty of a few to demonise the liberty of others."
"This ranking is as absurd as it is flawed. The online magazine condemns institutions and students' unions for holding policies that 'prevent groups which present a threat to women's safety' or for staff to be treated fairly in the workplace.
"This campaign for free speech at all costs, fails to recognise the impact these polices make on those they serve to support."
Over the past three academic years, institutions have enacted 129 bans.
Some 21 universities have banned speakers, 20 have banned newspapers, 17 have banned particular adverts, 16 have suspended student societies and nine have banned offensive fancy dress.
When considered separately, analysts noted that students' unions had stricter censorship policies than university administrations overall.
But university censorship is said to be growing at a much faster rate: the proportion of high-concern or "red" universities has risen this year to 23.5 per cent up from 15 per cent in 2016.
The NUS official "no-platform" list contains six groups including the British National Party and Al-Muhajiroun, a banned Islamic network in the UK.
Individual unions and student groups can however decide on their own policies and reject people on an individual basis. Current NUS guidelines ask student unions to "balance freedom of speech and freedom from harm".
​FSUR coordinator Tom Slater said this gives the lie to the idea that campus censorship is entirely the work of illiberal student leaders.
He said: "Universities are systematically stifling free speech on campus, while students' unions take all the flak. We've always maintained that campus censorship is about more than the so-called 'snowflake generation' throwing its weight around, and this year's findings reflect that.
"Students' unions have been pilloried for censoring 'transphobic' speech, and enforcing transgender pronouns. But our research shows that the vast majority of policies in this area stem from universities themselves.
"While students' unions are significantly more censorious – and deserve all the criticism they get – universities often share and affirm their illiberal, patronising outlook."
The Free Speech University Rankings in full
Red – universities that have banned and actively censored ideas on campus:
Abertay
Aberystwyth
Aston
Bath
Bath Spa
Bedforshire
Birkbeck
Birmingham
Birmingham City
Bournemouth
Bradford
Bristol
Brunel
Cardiff
Cardiff Met
Chichester
City
Coventry
Cumbria
Derby
Dundee
Durham
Edge Hill
Edinburgh
Essex
Gloucestershire
Glyndwr
Goldsmiths
Greenwich
Huddersfield
Hull
Kingston
King's College
Lancaster
Leeds
Leeds Beckett
Leicester
Lincoln
Liverpool Hope
LJMU
London South Bank
LSE
Manchester Metropolitan
Manchester
Middlesex
Newcastle
Northampton
Nottingham
Oxford
Plymouth
Portsmouth
Queen Margaret
Queen Mary
Reading
Roehampton
Royal Holloway
Salford
Sheffield
Sheffield Hallam
Staffordshire
Stirling
Strathclyde
Surrey
Sessex
Swansea
University College London
University of East Anglia
University of East London
University of the West of England
Warwick
Westminster
Wolverhampton
York St John
Amber – universities that have chilled free speech through intervention:
Aberdeen
Anglia Ruskin
Bangor
Bolton
Brighton
Cambridge
Canterbury
Chester
De Montfort
Edinburgh Napier
Exeter
Glasgow
Imperial
Keele
Kent
Leeds Trinity
Liverpool
London Metropolitan
Northumbria
Nottingham Trent
Oxford Brookes
Queen's Belfast
SOAS
Solent
South Wales
Southampton
St Andrews
Sunderland
Teeside
UCLAN
Ulster
University of West London
Winchester
Worcester
York

Green – universities with a hands-off approach to free speech:
Buckingham
Glasgow Caledonian
Hertfordshire
Loughborough
Robert Gordon
Trinity St David
University of West Scotland
Register for free to continue reading
Registration is a free and easy way to support our truly independent journalism
By registering, you will also enjoy limited access to Premium articles, exclusive newsletters, commenting, and virtual events with our leading journalists
Already have an account? sign in
Register for free to continue reading
Registration is a free and easy way to support our truly independent journalism
By registering, you will also enjoy limited access to Premium articles, exclusive newsletters, commenting, and virtual events with our leading journalists
Already have an account? sign in
Join our new commenting forum
Join thought-provoking conversations, follow other Independent readers and see their replies