NUS criticised in open letter for its safe space and no-platform policies as free speech campaigners plan protest
Campaigners plan to march on NUS offices in London in March, urging the student representative to amend its policies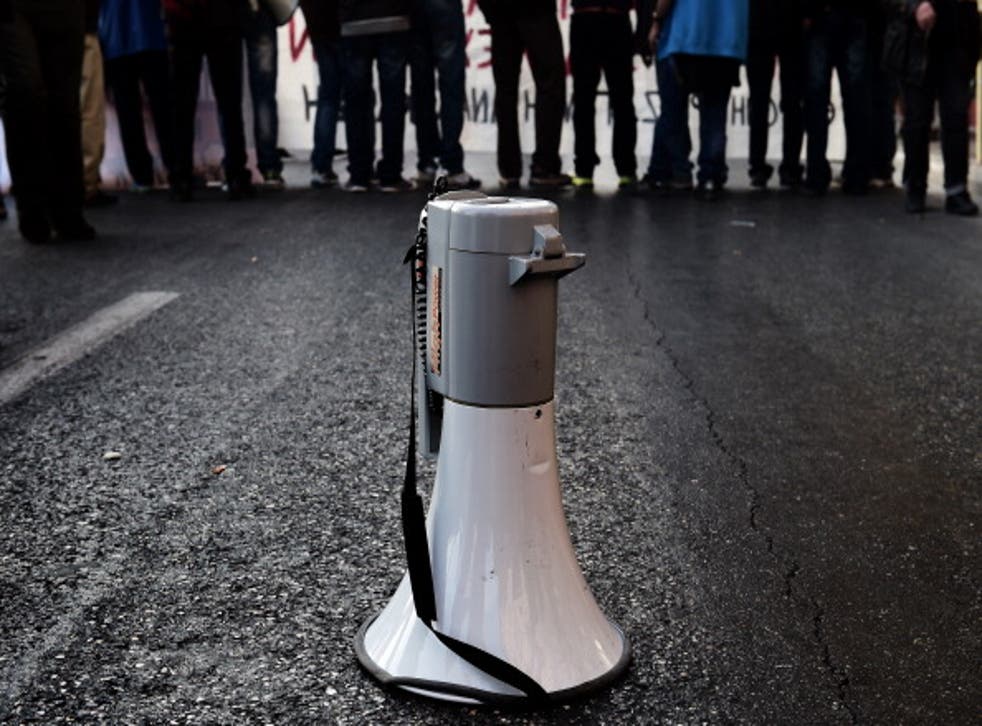 A group of free speech campaigners has strongly criticised the National Union of Students (NUS) by saying it is "deeply concerned" by the NUS's increasing attempts to silence opinions, including those from feminists, apostates, LGBTI rights campaigners, anti-racists, anti-fascists, and anti-Islamists
So far, almost 60 activists and academics - including the editor of spiked magazine which recently released the Free Speech University Rankings (FSUR), human rights campaigner, Peter Tatchell, and several secularist societies - have signed an open letter featured on the Council of Ex-Muslims of Britain (CEMB) website.
Calling on the NUS to revise its no-platform policies, the supporters of free speech have said in the letter: "Educational institutions must be a place for the exchange and criticism of all ideas - even those deemed unpalatable by some - providing they don't incite violence against peoples or communities.
"Bigoted ideas are most effectively defeated by open debate, backed up by ethics, reason and evidence."
It continues: "We stand against all prejudice and discrimination. A defence of free speech includes the right and moral imperative to challenge, oppose, and protest bigoted views."
Acknowledging that "free speech does not mean giving bigots a free pass," the letter insists the student body is "not homogeneous", adding: "There will be differences of opinion among students. The NUS's restrictive policies infringe upon the right of students to hear and challenge dissenting and opposing views.
"We, therefore, call on the NUS to revise its no-platform and safe space policies to facilitate freedom of expression and thought, rather than restrict it."
As well as this, the anti-campus censorship activists have said they are planning to take their campaign to the streets, and said they plan to protest at the NUS office in London on 17 March.
Secularist and human rights activist, Maryam Namazie, is one of the many people involved in the campaign after, herself, being no-platformed and prevented from speaking at universities in the past - including from the University of Warwick - for fear her "anti-Islamic" views would "incite hatred."
Another signatory, Mr Tatchell, also recently accused NUS LGBT+ officer, Fran Cowling, of smearing him with false accusations of transphobia as part of a "McCarthy-style" witch-hunt after the officer told organisers of an event she would only speak if Mr Tatchell were dropped from the panel.
The group of campaigners are urging other supporters to either email the NUS to ask the student campaigner to amend its policies, or to tweet: "I call on @nusuk to revise safe space and no-platform policies to facilitate, not restrict, free expression and thought."
The NUS has yet to respond to the Independent's request for comment on the letter and planned protest.
The open letter has surfaced at the same time a group of students has launched a movement called #Right2Debate which is calling on universities to challenge controversial speakers as opposed to outright banning them.
Register for free to continue reading
Registration is a free and easy way to support our truly independent journalism
By registering, you will also enjoy limited access to Premium articles, exclusive newsletters, commenting, and virtual events with our leading journalists
Already have an account? sign in
Join our new commenting forum
Join thought-provoking conversations, follow other Independent readers and see their replies