Only a third of students think they're getting 'good value for money' at university, says annual Hepi-HEA survey
A massive 9 in 10 students also oppose Government plans to raise tuition fees even further than the current maximum of £9,000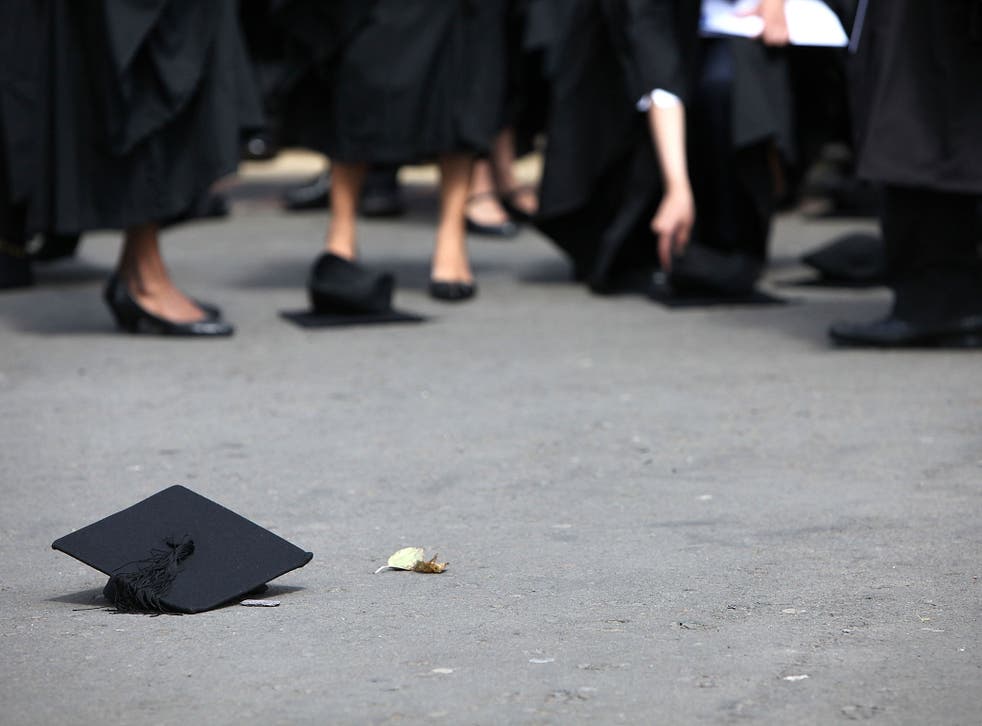 Students' perception on their higher education (HE) experience has been highlighted in a startling new survey which shows just over a third (37 per cent) think they are getting value for money.
The annual Student Academic Experience Survey - published by the Higher Education Policy Institute (Hepi) and Higher Education Academy (HEA) - has also shown a staggering nine in ten students do not want to see their annual tuition fees increased even further.
The survey has come just weeks after the Government's White Paper outlined plans stating that institutions which score highly in terms of excellent teaching will be able to raise their annual tuition fees above the current maximum of £9,000.
The move sparked outrage among parents, students, and HE groups who insisted students are already being saddled with enormous debts post-graduation.
The Hepi-HEA survey - which takes into account the views of over 15,000 full-time undergraduates, helping to shape policy - has shown perceptions of "good value for money" have fallen in all four parts of the UK, from 53 per cent in 2012, to 37 per cent today. However, the lowest has been recorded in England where graduates are now paying back more than any other anglophone nation.
The overwhelming majority (75 per cent) have said they want more information about how their tuition fees are spent, a move which could improve perceptions of value for money.
Nick Hillman, director of Hepi, highlighted how the survey has revealed "some crucial findings" for policymakers as they implement "the biggest HE reforms for a generation."
He said: "Universities and the Government both want to see tuition fees increase, but students are strongly opposed to this. If the politicians are to deliver the extra cash universities say is necessary for delivering a top-notch student experience, they need more covering fire from the HE sector itself. Specifically, universities must show how any extra fee income will directly benefit their students."
Speaking at Hepi's annual conference on Thursday, Universities Minister, Jo Johnson, will say: "As students now expect to meet more of the costs of their education through their future earnings, they rightly have a sharper eye for value, and higher expectations of quality.
"So. we must ensure that HE - which is now open to more people than ever - also meets the expectations of our students and the needs of our economy."
Other key survey findings to have emerged include students having lower levels of wellbeing than others, and much more anxiety; 21 per cent of students have the lowest anxiety levels, compared to 41 per cent of the population as a whole, and 43 per cent of all younger people. Just 68 per cent of students know how to access their institution's counselling services.
On this, Mr Hillman said: "The high levels of anxiety among students show that having to stand on your own two feet as an independent learner - combined with financial, workload, and future career worries - is a combustible mix."
His remarks have come shortly after ONS statistics showed the number of student suicides across England and Wales have soared to their highest level since 2007, prompting Samaritans to say: "We need to reach young people who are not on the radar of the mental health services, and who slip through the net.
"It's really important young people in distress and those bereaved by suicide are enabled to talk about it and get help."
Student protest turns violent
Mr Hillman also said there needs to be a new focus on students who live at home, and those from black and minority ethnic backgrounds, in particular, "if we are to raise the academic performance of groups at risk of falling behind."
Several other groups and figures have responded to Hepi-HEA's survey. The University and College Union (UCU) acknowledged how students are "vehemently opposed" to any rise in fees linked to controversial Government plans for a Teaching Excellence Framework.
General secretary, Sally Hunt, said: "Despite limited knowledge about where their fee money goes, it is interesting students have little time for building projects at the expense of teaching. It is encouraging they value substance over style and have so overwhelmingly rejected fee increases."
Sir Peter Lampl, chairman of social mobility charity, the Sutton Trust, said it was "no surprise" that students' perceptions of their degree being good value for money are falling.
Hepi-HEA's survey has come just days after specialist student loan lender, Future Finance, also found four in five students are intensely scrutinising the quality of teaching and feedback received from tutors, good-quality courses, and institutions' reputations than ever before in the wake of higher tuition fees.
Register for free to continue reading
Registration is a free and easy way to support our truly independent journalism
By registering, you will also enjoy limited access to Premium articles, exclusive newsletters, commenting, and virtual events with our leading journalists
Already have an account? sign in
Join our new commenting forum
Join thought-provoking conversations, follow other Independent readers and see their replies