Over a third of students 'no longer wish to study medicine' amid the junior doctors' contract row, says poll
Community director of student site says: "The message being sent to our youth today is 'why bother with medicine?'"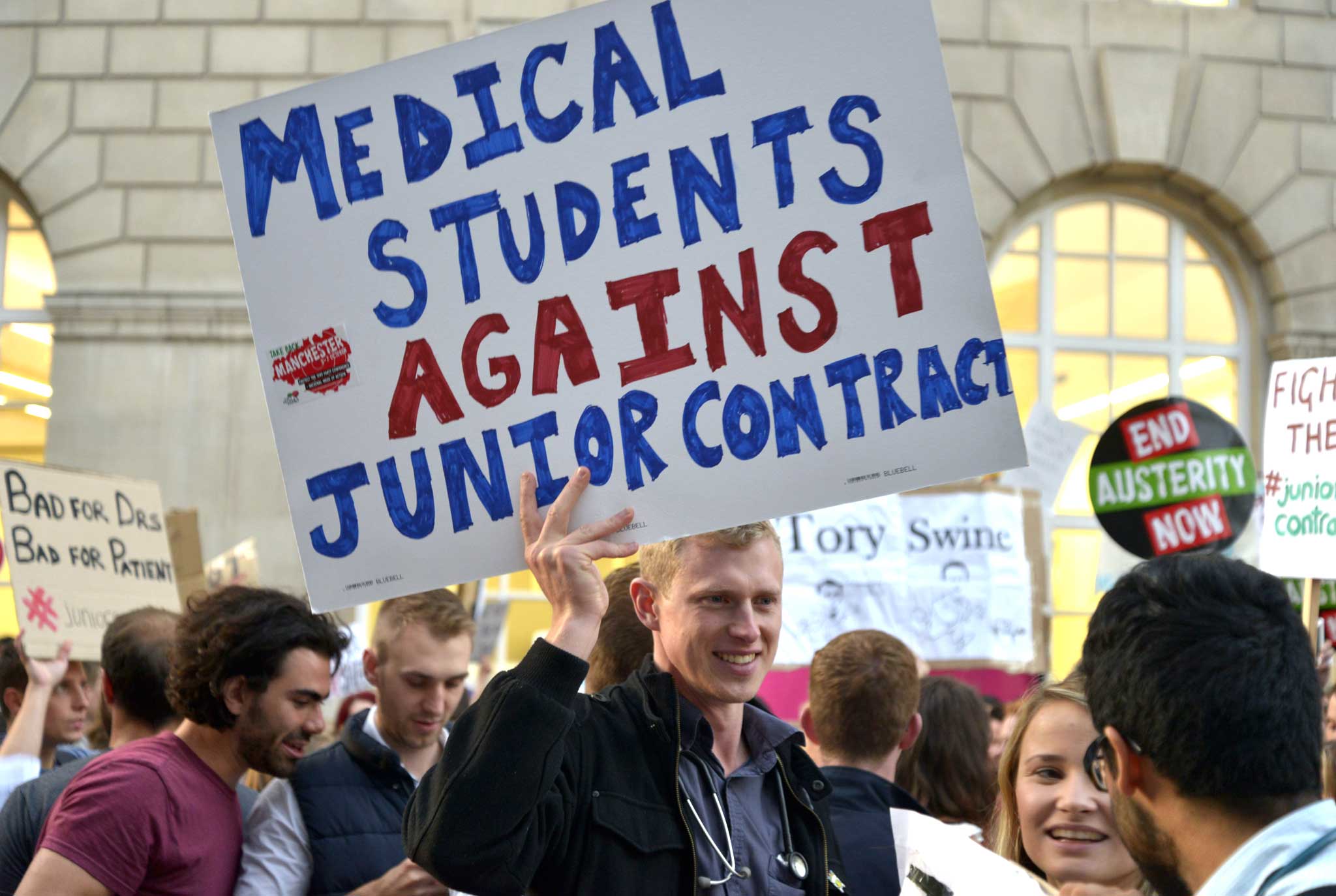 The NHS is said to be facing its most "significant challenge in recent years" after a third of students told a new poll they no longer wish to study medicine in the wake of the junior doctors' contract row.
The Student Room - which houses the largest online community of medical students in the UK - recently surveyed almost 1,550 students to find 37 per cent who had once hoped to study medicine have now said they no longer wish to do so as a result of health secretary Jeremy Hunt's proposed contract changes and the industrial action being taken by dissatisfied staff.
The poll's results have come just a day after the British Medical Association (BMA) announced junior doctors from across England will be taking industrial action on 12 January after talks between the BMA and NHS employers "failed to reach an agreement."
Junior doctors' leaders have been objecting to the prospect of a new contract in which health secretary Jeremy Hunt has been attempting to redefine what constitutes anti-social hours for doctors.
Community director at The Student Room, Jack Wallington, described how changing junior doctor contracts creates "one of the most significant challenges to the NHS we've seen in recent years." He added: "While major budget cuts have had a direct impact on the NHS and its staff in the present, this latest cut threatens the lifeblood of the UK's future medical workforce: students."
With today's students being "extremely savvy" due to the Internet and pressure from the increased personal cost of a higher education, Mr Wallington highlighted how, in recent years, students have researched future careers in great detail by comparing the best options.
He said: "The message being sent to our youth today is 'why bother with medicine?', as over a third of our brightest students now look to other, better compensated careers, reducing our pool of talent within healthcare significantly."
This latest data, he warned, signals an alarming warning of an impending skills shortage in medicine, and places further questions over the future of the NHS. Adding how these results are "no doubt of grave concern to the wider public," Mr Wallington added: "Their quality of healthcare looks set to reduce right at the time we face our greatest healthcare challenge in the history of the UK: an enormously top-heavy ageing population."
The BMA has described how, In 2012, the Government asked it to look into negotiating a new contract for junior doctors. After two years, the BMA said negotiations stalled because the contract on offer would not have "provided sufficient safeguards for junior doctors and their patients."
On Monday, The BMA warned that, unless progress is made on key areas - including the need for robust contractual safeguards on safe working and proper recognition for those working unsocial hours - next week's 24-hour day of action will be followed by a second 48-hour strike beginning 26 January. As well as this, it has outlined plans for a third day of action on 10 February, which will see "a full withdrawal of junior doctors' labour between 8am and 5pm."
Junior doctors voted by a huge majority to go on strike in a ballot conducted in November 2015 in which 98 per cent of voted to strike on a turnout of 76 per cent. 99.4 per cent of doctors said they would take part in action short of a strike.
Join our commenting forum
Join thought-provoking conversations, follow other Independent readers and see their replies