The Independent's journalism is supported by our readers. When you purchase through links on our site, we may earn commission.
Oxford Labour Club: Investigation into anti-Semitism allegations set to commence as Jewish Society 'will complain to Proctors' Office'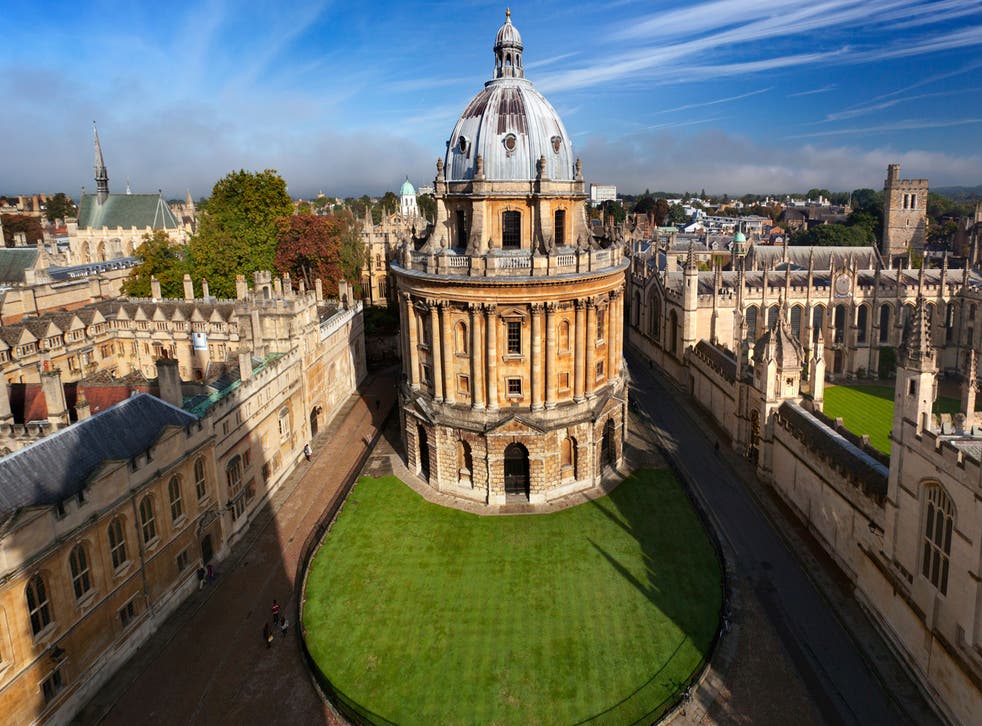 The investigation into anti-Semitic allegations within the Oxford University Labour Club (OULC) looks set to begin on Friday, as the university's Jewish Society (JSoc) says it will be making a formal complaint to the Proctors' Office.
The OULC, this week, ran into turmoil after one of its co-chairs, Alex Chalmers, announced on Monday he would be resigning because a large proportion of both OULC and the student left in Oxford "have some kind of problem with Jews."
Mr Chalmers also said the attitudes of certain members of the club towards some disadvantaged groups was "becoming poisonous" and said he was moved to resign after the OULC voted to endorse Israel Apartheid Week (IAW).
Since the Oriel College student announced he would be stepping down from his post, other former co-chairs of the club have since come out in support of Mr Chalmers' actions. David Cesar Heymann issued a statement late on Wednesday in which he described OULC as having a "welcoming atmosphere" when he first joined in 2013, where executives focused on "hosting good speakers and campaigning to bring about a Labour government."
However, Mr Heymann added: "Since 2015, and particularly after the election, there has been a concerted effort from the Oxford hard left to take over the club. Many of these people have little connection to the Labour Party or its values, and have brought with them the worst of Marxist tactics, approaching OULC with a 'you're either with us or against us' attitude."
Another former co-chair, David Klemperer, said he was "appalled" at the increasing prevalence of anti-Semitism within the club, and the willingness of many members to "overlook and excuse it."
Mr Klemperer continued: "Oxford JSoc's list of incidents, while horrifying, sadly does not surprise me at all. It contains many examples similar to incidents I have encountered, and, in my view, accurately highlights the damaging culture that currently exists within OULC."
In an email to the Independent, a member of the JSoc said Michael Rubin - national chair of Labour Students, the autonomous student wing of the UK Labour Party leading the investigation into the claims - would be interviewing OULC members at the university on Friday.
The member also said the JSoc would be making a formal complaint to the Proctors' Office, the institution's administrative base, which deals with student discipline and complaints regarding university matters.
A group of over 30 former OULC co-chairs and executive committee members have also signed an open letter condemning the club's decision to support IAW, calling the week a "gathering of propagandists seeking to dismantle the only majority-Jewish member-state of the United Nations."
Despite acknowledging "there are...problems in Israel-Palestine," the letter concludes: "This is not the OULC we remember and which we proudly led. OULC and the Labour Party have a long and distinguished history of fighting racism and injustice. We urge the current members to remember that tradition and to reconsider their decision."
The OULC said it was "horrified at and wholeheartedly" condemned anti-Semitic behaviour in all its forms, adding: "We will fully co-operate with the Labour Students investigation and encourage any of our members to come forward with any information that will assist the process."
Join our new commenting forum
Join thought-provoking conversations, follow other Independent readers and see their replies