Oxford students express 'dismay' at university inquiry into death of student who was 'harassed' by lecturer
Students and alumni write open letter to university
Elliot Davies
Thursday 06 March 2014 16:40 Comments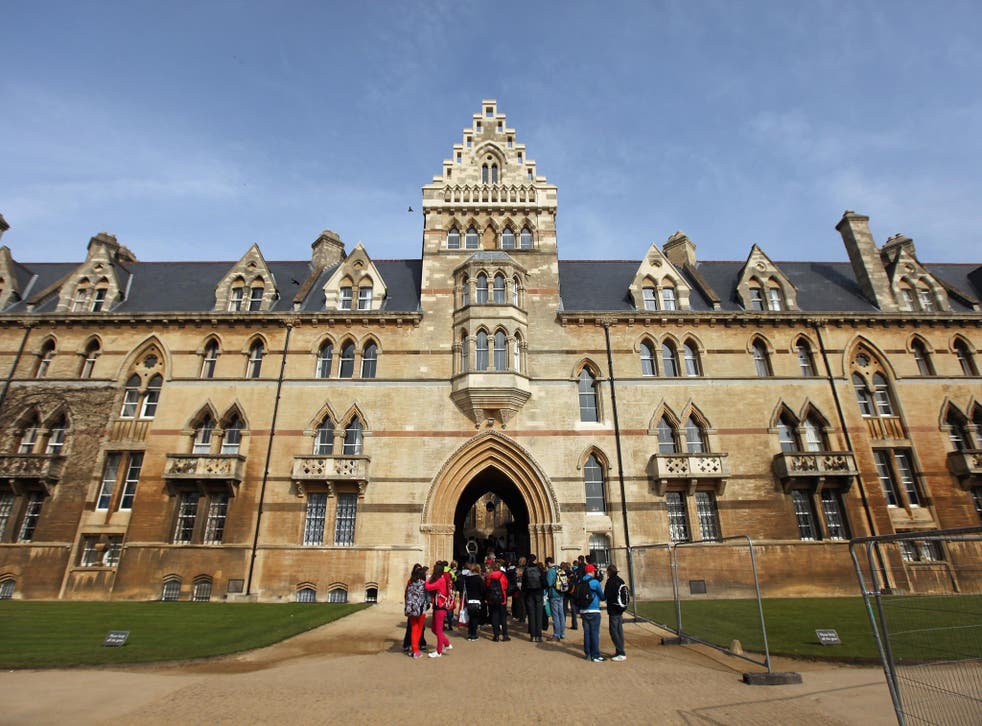 More than 130 students and alumni at the University of Oxford have signed a letter speaking of their "concern and dismay" at the university's handling of an internal review into the death of a student.
Charlotte Coursier, a postgraduate with a history of depression, killed herself in June 2013 after breaking up with her boyfriend. A coroner's inquest into her death heard that she had received "crazy and rambling" emails from Dr Jeffrey Ketland, with whom she had previously had a relationship.
The coroner also heard that Dr Ketland had been issued a warning by police under the Harassment Act after Ms Coursier reported him, less than a month before her death.
Dr Ketland remains employed by the university as a lecturer .
The university concluded its own review into Ms Coursier's death last October but has kept its findings secret.
The open letter, addressed to the university's vice-chancellor and signed by 135 alumni and current Oxford students, calls on the university to update its practices so that staff are suspended during a review process.
It says: "It is strongly in the interests of students not to be placed at undue risk of harassment. It seems to us that when harassment allegations are made against a member of staff, the university should limit their institutionally mediated contact with students whilst a review occurs. We think that this is required by the university's duty of care towards its students."
The letter also condemns the university's silence, stating that the lack of communication has created "a difficult atmosphere" and led students to fear that harassment charges are not taken seriously. It says others have been caused distress because they are only able to find out information from the press.
A university spokesperson said: "The university can confirm it has received the open letter and has noted its contents. All university policies are kept actively under review."
They previously told The Oxford Mail that "[the review's] purpose was to inform senior members of the university of the circumstances of Charlotte's death and to advise on any future steps. The findings of the review remain confidential, but the university is continuing to consider the most appropriate action as a consequence."
Register for free to continue reading
Registration is a free and easy way to support our truly independent journalism
By registering, you will also enjoy limited access to Premium articles, exclusive newsletters, commenting, and virtual events with our leading journalists
Already have an account? sign in
Join our new commenting forum
Join thought-provoking conversations, follow other Independent readers and see their replies