The Independent's journalism is supported by our readers. When you purchase through links on our site, we may earn commission.
Oxford University Labour Club co-chair, Alex Chalmers, resigns amid anti-Semitism row
Chalmers says Oxford student left 'have some kind of problem with Jews' and that club members' attitudes towards certain disadvantaged groups is 'becoming poisonous'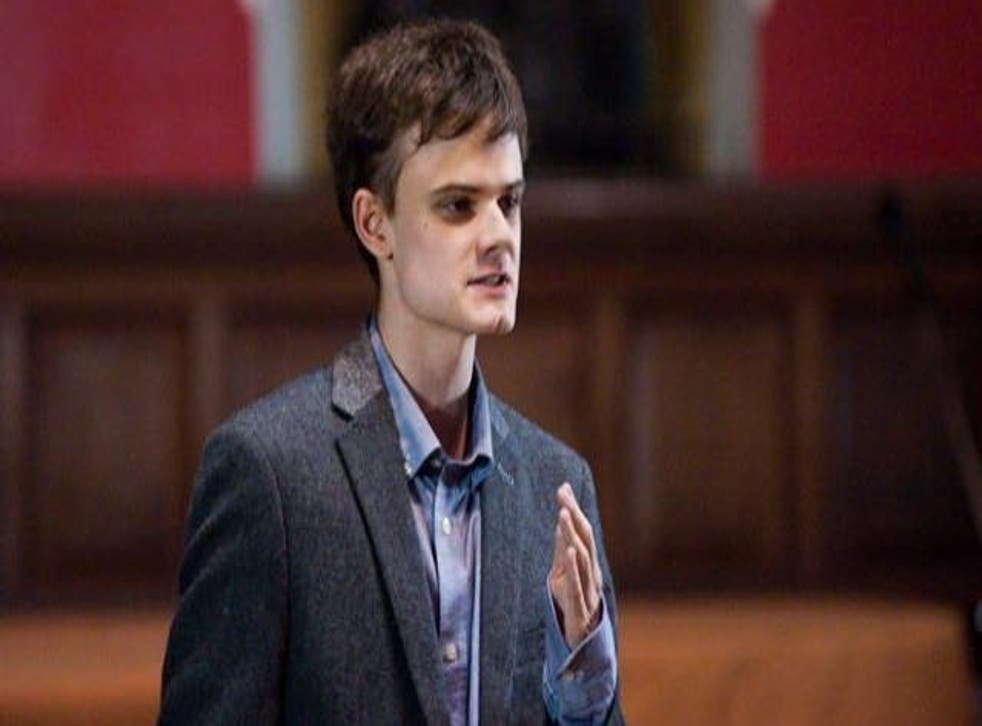 The Oxford University Labour Club (OULC) - the largest student Labour group in the country - has become embroiled in an anti-Semitism row following the resignation of one of its chairs after the club decided to endorse Israel Apartheid Week.
Co-chair Alex Chalmers, a student at Oxford's Oriel College, issued a strongly-worded statement on Monday which said he was stepping down from his position because a large proportion of both OULC and the student left in Oxford "have some kind of problem with Jews."
Despite highlighting the benefits he received during his time with the OULC over the past two terms, Mr Chalmers said the club was becoming "increasingly riven by factional splits." He added: "Despite its avowed commitment to liberation, the attitudes of certain members of the club towards certain disadvantaged groups was becoming poisonous."
He continued with a list of issues he had taken with the club: "Whether it be members of the executive throwing around the term 'Zio' (a term for Jews usually confined to websites run by the Ku Klux Klan) with casual abandon, senior members of the club expressing their 'solidarity' with Hamas and explicitly defending their tactics of indiscriminately murdering civilians, or a former co-chair claiming that 'most accusations of anti-Semitism are just the Zionists crying wolf', a large proportion of both OULC and the student left in Oxford, more generally, have some kind of problem with Jews."
Oxford University's Jewish Society (Oxford JSoc) said it was "saddened" by the anti-Semitic reports coming out of the club, but said it "stands fully in support of Alex Chalmers' decision to resign."
However, the society added how it was "unsurprised" by the news, and said this is not the first time it has had to deal with anti-Semitic incidents within the student left, adding how "it will not be the last."
The society continued: "It is a significant and worrying issue and one that, on many occasions, Jewish students have felt that they are fighting alone. We are grateful that Alex Chalmers has made the statement that he did and has brought the issue of anti-Semitism to the fore in a way that Jewish students have so far been denied.
Noni Csogor, remaining OULC co-chair and student at Corpus Christi College, said she was "deeply upset" with Mr Chalmers' decision to resign, adding that he was also "right to highlight growing anti-Semitic violence in the UK as a major issue."
She continued: "It's also horrifying that Jewish students feel unsafe on campuses. It's unsurprising, given incidents like that at KCL Israel Society a few weeks ago, and I'm sure OULC members would join me in condemning the silencing of Jewish students, who often have uniquely nuanced perspectives on the Israeli state."
She said Jewish students spoke on both sides of the debate on whether to support Israel Apartheid Week, but added how the allegations of anti-Semitism within the club are being taken "very seriously."
She said: "I will be discussing, with my executive committee, how to deal with the kinds of statements Alex mentions, and what concrete steps we can take in future to preserve a club that's been a safe haven for Jewish students in the past."
Labour Students - the autonomous student wing of the UK Labour Party and the largest political student organisation in the country - also said its members were "deeply troubled" to hear reports of anti-Semitism at "one of our most prominent Labour clubs."
In a statement, Labour Students continued: "We unequivocally condemn any form of anti-Semitism. We are taking these allegations very seriously and will do whatever is necessary to ensure every Labour club is a safe space for Jewish students.
"We are proud of the long history we have of working with the Union of Jewish Students and the National Union of Students to protect Jewish students on campus, and this will always be a top priority for Labour Students."
The University of Oxford has yet to respond to the Independent's request for comment although, according to The Telegraph, the institution said it "does not tolerate any form of harassment or victimisation, including on the grounds of religion and belief," adding how it expects the entire university community to "treat each other with respect, courtesy, and consideration."
Join our new commenting forum
Join thought-provoking conversations, follow other Independent readers and see their replies