The Independent's journalism is supported by our readers. When you purchase through links on our site, we may earn commission.
Sussex University occupation: Over 400 lecturers sign letter of solidarity as support for Luqman Onikosi intensifies
University appears at court hearing on Friday to seek 'order for possession of the campus' as students plan another march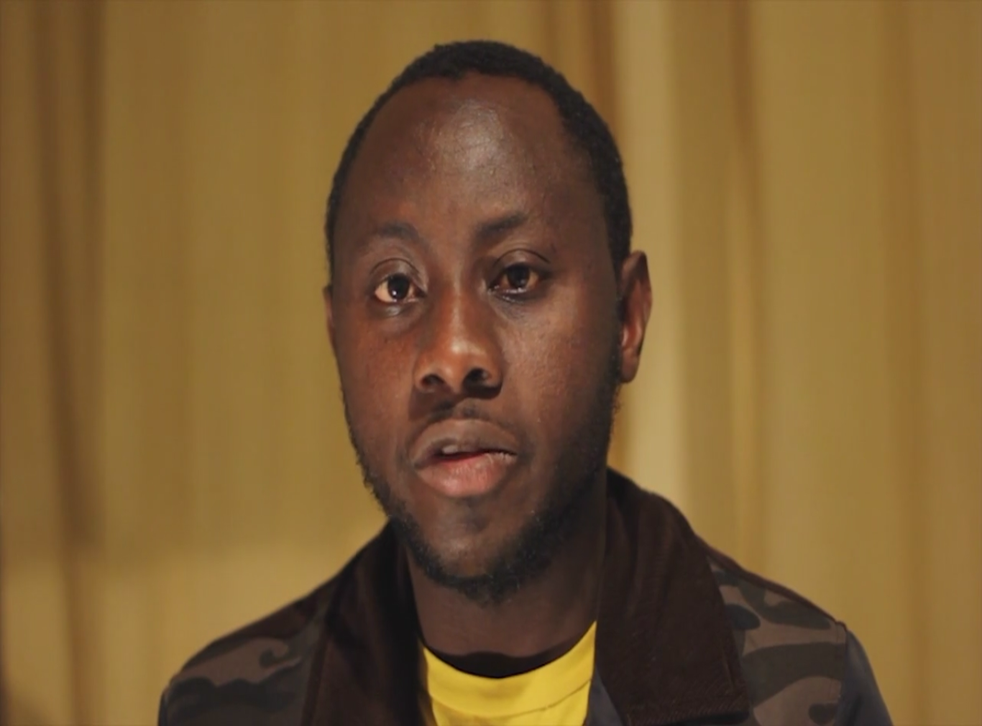 More than 400 lecturers from universities across the UK have signed a letter of solidarity urging Home Secretary Theresa May not to deport an ill student back to "a death sentence" in Nigeria as support for the cause continues to gather pace.
As reported by The Guardian, academic staff from all four parts of the country have joined the student call to help save former University of Sussex student, Luqman Onikosi, who says he will die from a chronic liver condition if sent back to his home country because there isn't the medical infrastructure in place to treat him there.
The open letter describes how Mr Onikosi has been "a tireless contributor" to the university community, as well as to the UK at large. It adds: "He has proven himself an exceptionally intelligent and dedicated student, and the decision to force him to leave the country is both cruel and inhumane.
"More than that, there is a universal principle at stake in his case: that no-one should be deported to certain death."
Mr Onikosi spoke with the Independent in February and, describing how he lost two brothers to the same illness, in 2011 and 2012, in Nigeria and, urging the Home Office to reverse its decision, said: "I believe it is barbaric to send a third member of my family, me, to my death.
"I find it utterly dehumanising and humiliating that I have to justify and defend my existence as an equal human being. I have to fight for my right to life by discussing the death of my two brothers from the same chronic liver condition - just to highlight how serious the situation is."
Mr Onikosi had also said that, last year, when in the final stages of his Master's at the institution, his right to study there was withdrawn due to demand from the Home Office. He said: "If even my rights as a 'cash cow' are denied, what a dire situation it is."
The academics' open letter has come after students at the university stormed Bramber House conference centre on the Falmer campus on Wednesday afternoon, where they have since been in occupation, calling on the university comply with a list of demands.
As outlined by the National Campaign Against Fees and Cuts (NCAFC), the occupiers' list of demands says: "The occupation demands that the university award Luqman his MA and publicly state their opposition to his deportation, and also end collaboration with the Home Office, including legally and politically challenging Prevent and International Student Licensing."
In a statement to the Independent, however, a Home Office spokesperson said all cases are considered on their individual merits and in line with immigration rules.
The spokesperson added: "The individual's application was fully considered and has been through the appeal process. An independent immigration judge found that he has no right to remain in the UK."
A university spokesperson also said: "We are, and have always been, very sorry to know of Mr Onikosi's illness. The status of Mr Onikosi's visa is a directive from the Home Office and the university is not able to influence that decision in any way."
Further demonstration
On Thursday afternoon, images and video footage surfaced on Twitter showing large crowds of supporters marching on the university campus and gathering at the bottom of Bramber House while chanting: "Luqman here to stay, Let's deport Theresa May."
In a statement from Free Education Sussex - a group of activists at Sussex University who say they are fighting alongside workers for free education, fair working conditions, and against privatisation - around 200 people turned out for the march.
Court appearance
According to an image of a letter posted onto Twitter on Friday morning, an injunction has been ordered by a judge in which solicitors at Pinsent Masons - acting on behalf of the university - have said the student occupiers must "restrain further trespass upon the campus."
It adds that a hearing has been scheduled to take place at the County Court at Brighton on Friday where the university will be seeking an order for possession of the campus.
Free Education Sussex confirmed that those students in occupation had been issued with a court injunction, "informing us that we must attend court...in order to defend our case for remaining here." The group added: "Unfortunately, legally, the conference centre is considered 'private' property, so we have very little chance of winning the case, especially since we have been allowed only a few hours to prepare (common practice is to allow two working days).
"We cannot compete with the university's ability to pay for expensive lawyers at short notice."
The group said it will not be sending a representative to the court hearing because "that person is then at risk of being accused of being a 'ringleader' despite us being a horizontal campaign."
The activists added: "The person representing may be charged with a cost order which we cannot afford to fund. Instead, we will be building for another demonstration which will gather outside Bramber House again at 1pm in solidarity with our friend Luqman.
"The university can threaten us with injunctions, but we will not be intimidated. We will not be silent whilst our university remains complicit in racist policies that result in its students' deaths."
A petition calling on the Government to interfere and help to reverse the decision has, so far, gathered more than 2,500 signatures of support, while a separate one - targeting both the Home Office and the university - has, so far, garnered close to 20,000. Meanwhile, an ongoing fundraising campaign has raised $4,127 (£2,885) for the former student which will go towards legal fees.
Register for free to continue reading
Registration is a free and easy way to support our truly independent journalism
By registering, you will also enjoy limited access to Premium articles, exclusive newsletters, commenting, and virtual events with our leading journalists
Already have an account? sign in
Register for free to continue reading
Registration is a free and easy way to support our truly independent journalism
By registering, you will also enjoy limited access to Premium articles, exclusive newsletters, commenting, and virtual events with our leading journalists
Already have an account? sign in
Join our new commenting forum
Join thought-provoking conversations, follow other Independent readers and see their replies