A third of millennials suffering from 'imposter syndrome' in the workplace
Some 40 per cent of young female professionals said they felt intimidated by senior people, compared with just 22 per cent of males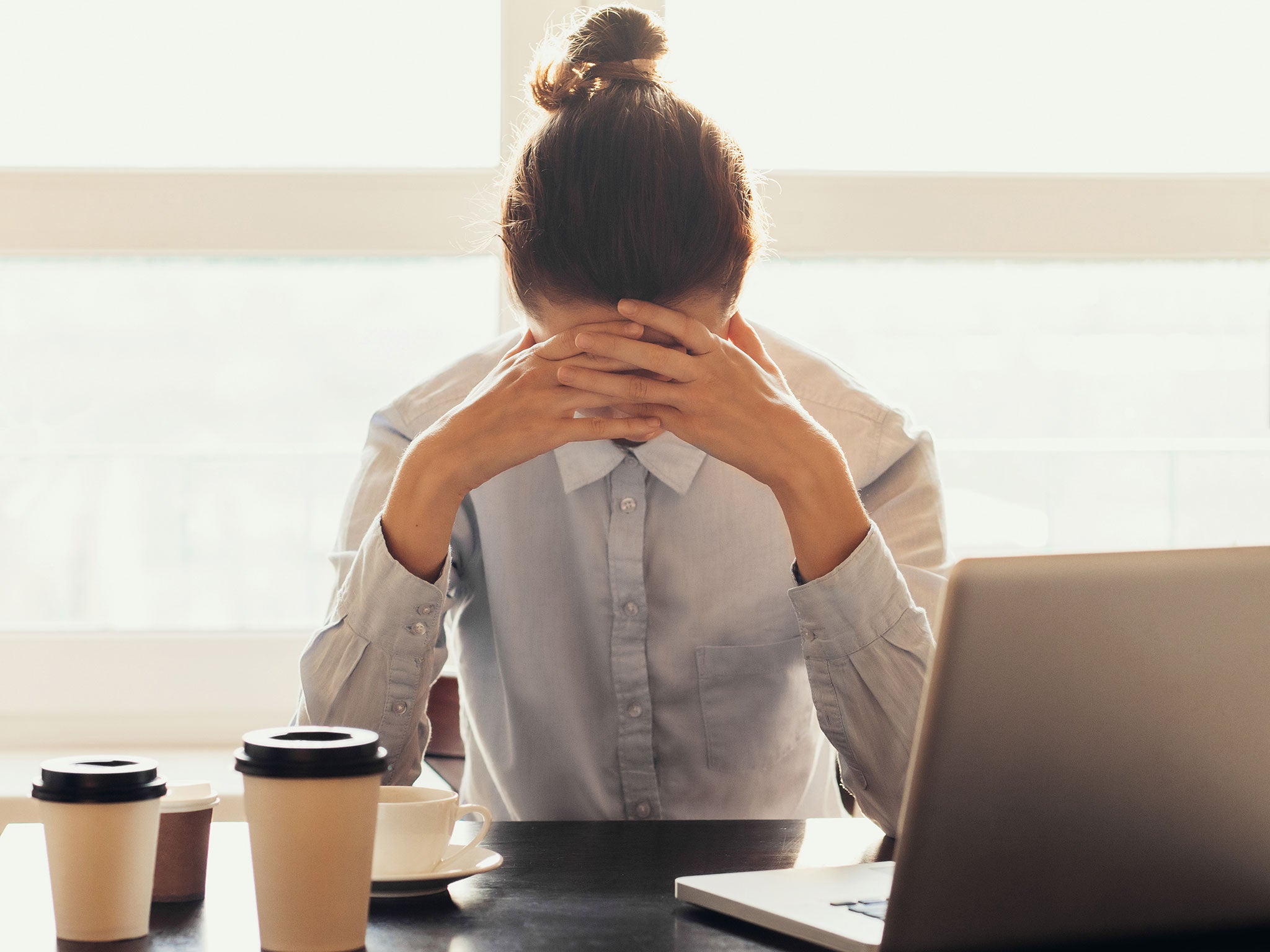 A third of millennials suffer from "Imposter Syndrome" at work, according to a new study, highlighting a severe lack of confidence affecting young people in the UK.
Research commissioned by career development agency Amazing If, found more than four million young people most likely suffer from the persistent fear of "being found out" or of "being exposed as a fraud" in the workplace.
While millennials are often criticised for their supposed self-assurance, researchers argued this is not the case, with twelve million people aged 18-34 suffering from "confidence gremlins".
One example highlighted among those surveyed included "being put on the spot", with 52 per cent of respondents reporting this fear.
Two in five millennials suffer from a fear of presenting, while 40 per cent of female participants noted feeling intimidated by senior people, compared with 22 per cent of males questioned.
Just under two thirds (63 per cent) felt their lack of confidence had a negative effect on their career, fuelling concerns over the lack of support available to those embarking on a new career.
8 well paid jobs that don't require a degree
Show all 8
Cary Curtis, managing director of graduate recruitment agency Give A Grad A Go, told The Independent: "The anxiety of being 'exposed as a fraud' is extremely common amongst graduates and lack of experience could be the main culprit, especially for those who are moving into roles within highly competitive industries."
A recent report published by the Varkey Foundation suggested young people in the UK have some of the poorest mental wellbeing in the world, with only Japanese millennials falling behind the British in terms of stress and anxiety.
Sarah Ellis, co-founder of Amazing If, added: "Millennials are often portrayed as super confident and self-assured.
"However, it can be dangerous to make assumptions. Our research aimed to delve more deeply into how millennials really feel about their careers and it is apparent that confidence is a real issue.
"This isn't a surprise as everyone has confidence gremlins, even the most senior people. With this generation beginning to make their way into top management positions, it's really important that they don't let confidence gremlins hold them back – for their own careers and the overall business landscape."
Mr Curtis added: "We can prove graduates transform businesses, bringing a whole host of transferable skills with them, along with fresh insight and unwavering eagerness to drive companies forward."
Join our commenting forum
Join thought-provoking conversations, follow other Independent readers and see their replies