University Challenge contestant Oscar Powell goes viral on Twitter with hilarious facial expressions
The student - who told host Paxman he hates biochemistry - took the Twitter reaction on the chin to admit: 'I know I'm odd'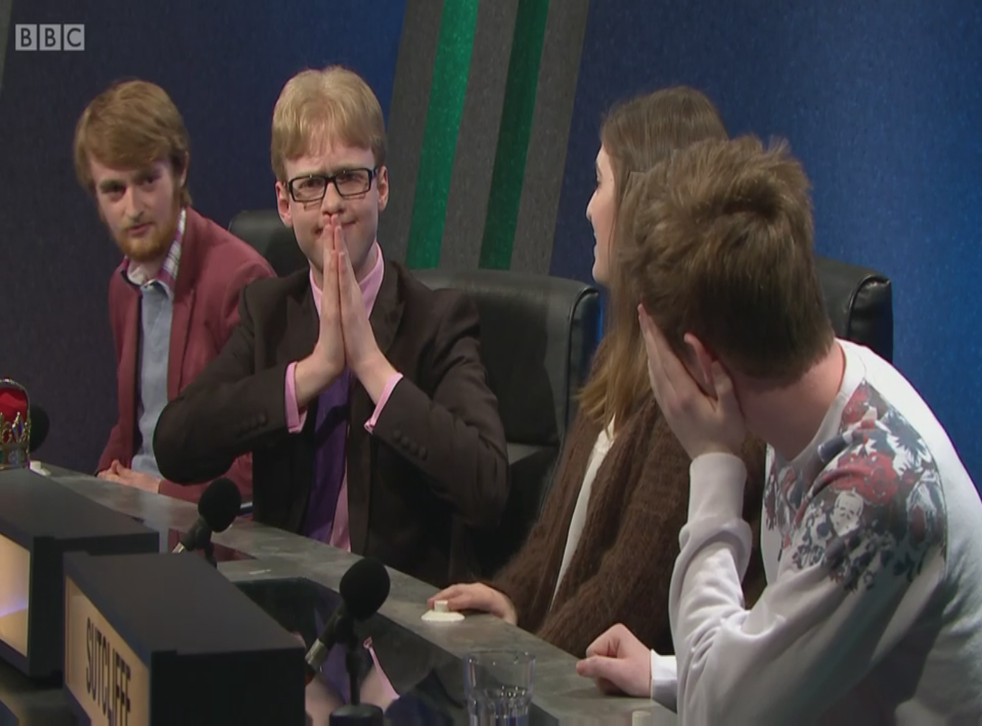 University Challenge has done it again. Only this time, the contestant in question "won not only #universitychallenge but the nation," according to one Twitter user. And we couldn't agree more.
Step in young Oscar Powell, a geological sciences student at Peterhouse, University of Cambridge, who all but became a Twitter sensation on Monday night - for his never-ending array of hilarious facial expressions which kept viewers entertained for hours after the show ended.
Beginning during the team introductions, Mr Powell - originally from York - went to town during the music round when - along with rivals St George's, University of London - both teams had to guess Je T'aime by Serge Gainsbourg and Jane Birkin.
As the music played, Mr Powell could barely be contained in his seat. As his eyebrow action went into overdrive, he scratched his head, chewed his fingers, gasped excitedly - and it all became a bit too much for his teammates to tried - but failed - to keep straight faces.
Queue Twitter who just couldn't get enough of the student:
In the end, Peterhouse trumped St George's with 195 points to 90, a performance host Jeremy Paxman called "very impressive." We like to think Mr Powell had something to do with his team's triumph.
The student may have reached legendary status when, after the quiz show, he took to Twitter to proudly admit he knows he is "odd," adding: "No, I don't mind you pointing it out." See? Legend.
Join our new commenting forum
Join thought-provoking conversations, follow other Independent readers and see their replies