The academic fat cats: Vice-chancellors at Britain's top universities get £22,000 pay rises – as lecturers are stuck on 1 per cent
Unions angered that average vice-chancellor pay rose 8.1 per cent while regular staff received a one per cent rise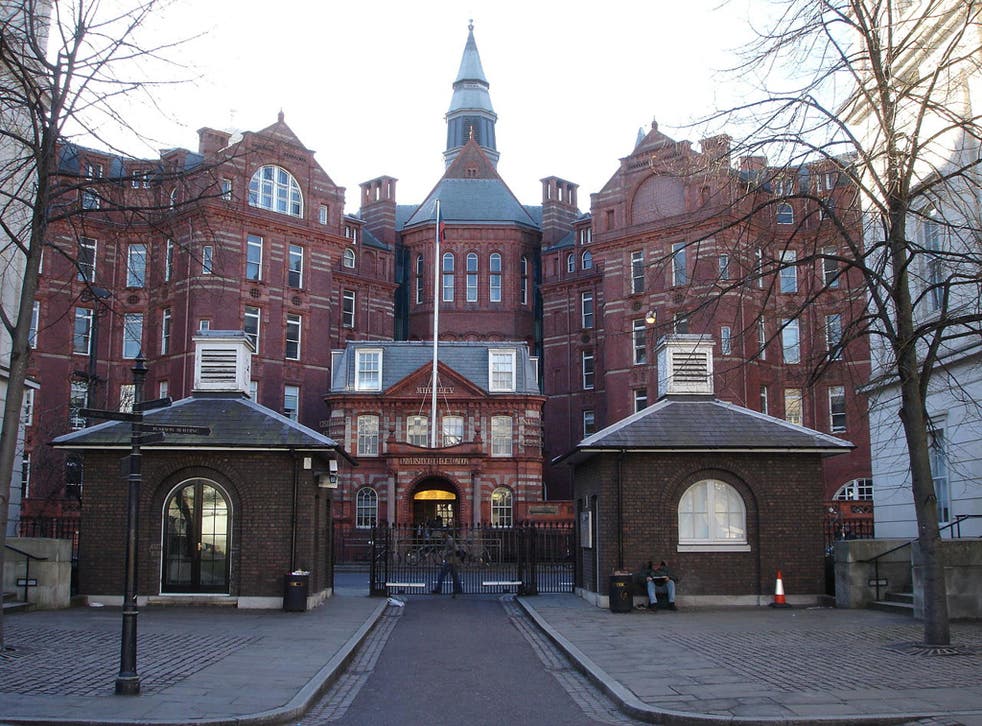 Vice-chancellors of the UK's top universities pocketed average pay rises of £22,000 last year – while insisting their employees stuck to just a one per cent increase.
A survey showed the Russell Group universities - which represents 24 of the most selective higher education institutions in the country – awarded pay rises of 8.1 per cent on average to their vice-chancellors while overall benefits packages also soared by 5.2 per cent.
In many cases, argued union leaders, the rises themselves were more than the annual salary of their staff - now locked in a pay dispute after rejecting a one per cent pay offer.
The findings angered university union leaders, who warned of the prospect of more industrial action on campuses once term resumes later this month.
Haydn Morris, of the Unite union - which represents science technicians, administrators and management staff in universities, said on Thursday: "This smacks of rank hypocrisy - given that university staff have endured a six-year pay drought which has seen a 13 per cent cut in pay real terms since 2008.
Read more:
"On the day that the cost of living crisis has again been highlighted by the leap in rail fares, the university bosses are lining their own substantial pockets while those staff that keep Britain in the top ten world university league table struggle to make ends meet."
Sally Hunt, general secretary of the University and College Union, added: "It is the startling hypocrisy that grates more than the actual rises.
"Many vice-chancellors have talked down to their staff and told them to accept a one per cent rise - representing another real terms pay cut - as it is the best they can expect, while happily pocketing big sums themselves.
"Few people have ever bought the lie that we are all in this together but these revelations are as insulting as they are unfair.
"With further disruption set for the New Year if this dispute is unresolved, these controversial rises will galvanise union members who are determined to fight for high pay."
Rises for the 19 Russell Group members who replied to a survey by the Times Higher Education magazine included £20,000 extra for Cambridge University vice-chancellor Sir Leszek Borysiewicz. It brought his remuneration package up to £334,000. Don Nutbeam, of Southampton University was awarded £19,015 extra - bringing his package up to £333, 515.
Craig Colhoun, newly appointed director of the London School of Economics, received £466,000 - although £88,000 of this was to pay for his relocation from the United States. That compares to £285,000 for his predecessor Sir Howard Davies in his last year at the LSE.
David Eastwood, of Birmingham University, had the highest declared basic salary of £400,000 - up £28,000 from last year. However, his overall remuneration package was down from £406,000 the previous year as he no longer received pension payments.
The rises were not confined to Russell Group universities either, according to THE, with Steve West of the University of the West of Englasnd seeing his package rise by £52, 434 to £314, 632 - including a £24,158 performance bonus.
University employers were quick to defend the rises as essential in ensuring they attracted the high calibre staff necessary to defend the UK's position as a world-class higher education provider.
"The salaries of vice-chancellors and other senior staff at our universities reflect their roles leading extremely complex, international organisations with annual turnovers of more than half a billion pounds on average," said Dr Wendy Piatt, director general of the Russell Group.
"The success of our universities benefits Britain and is vital for growth: collectively they contribute more than £30 billion to the economy every year. The independent remuneration committees which decide these salaries are acutely aware that the continued global success of these institutions requires world-class leadership and academic talent, particularly through tough economic times."
She added: "Our vice-chancellors still earn significantly less than their counterparts in the United States or Australia despite running equally or, in some cases, more successful universities. For example, 46 colleges in the US paid their vice-chancellors over $1,000,000 (£640,000) in 2011 and the average salary amongst the eight research intensive universities of Australia was more than A$900,000 (£613,000) in 2012."
Dr Piatt continued: "We will continue to work closely with staff and unions to ensure that we provide competitive but sustainable pay and conditions for our highly valued staff."
So far union leaders have called two days of strike action over their pay claim - and lecturers are also currently engaged in a work-to-rule. Members of Unison, Unite and the Educational Institute of Scotland have also staged walk-outs and it was being said last night that more action is likely this year if there is not a swift settlement to the dispute.
Seats of earning: the top five salaries
Craig Calhoun
The newly appointed director of the London School of Economics has bagged a £466,000-a-year package – although £88,000 was for relocation from the US. His predecessor Sir Howard Davies earned £285,000 in his last year.
David Eastwood
The Birmingham University vice-chancellor has the highest declared basic salary – £400,000 – up from £372,000 the previous year.
Sir Leszek Borysiewicz
The vice-chancellor of Cambridge University had his pay packet boosted by £20,000 to £334,000.
Don Nutbeam
The Southampton University vice-chancellor's salary went up by £19,015 to an overall package of £333, 515.
Sir Malcolm Grant
The outgoing provost of University College London, his package shot up £41,077 to £365,432 – but this included a 10 per cent reduction volunteered by Sir Malcolm in 2010.
Join our new commenting forum
Join thought-provoking conversations, follow other Independent readers and see their replies