Video: Edward Snowden tells Oxford students that Government secrets undermine democracy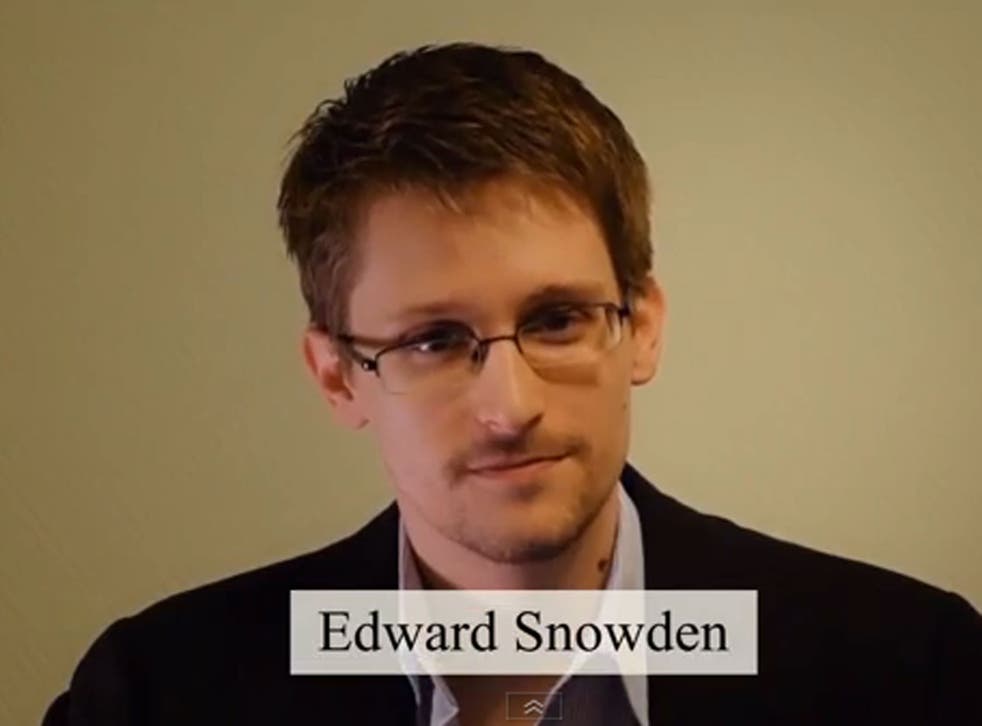 So many facts, figures and activities are being kept secret by Western governments that they are undermining democracy, Edward Snowden has told students in Oxford.
The fugitive from US justice recorded a video message for Oxford University students attending an award ceremony for Chelsea Manning, the US soldier sentenced to 35 years' imprisonment for releasing secrets to WikiLeaks.
The Sam Adams award to Manning was made at a ceremony held at the Oxford Union for "integrity in intelligence".
Snowden is in Russia where he has been granted sanctuary, at least temporarily, from US attempts to arrest him after he publicly released thousands of classified National Security Agency documents. He apologised wryly for his absence – "Unfortunately, I couldn't be there tonight." He will himself be the subject of a debate at the Oxford Union tonight [Thursday] when he will be proposed as "a hero"
In his four-minute video message Snowden addressed what he described as "over-classification", the excessive number of secrets kept by the US and other Western states.
"Over-classification, where the government uses the state's secrets privilege to withhold information from the public that's not related to national security and is otherwise unjustified, has been a serious problem," he said.
Over the last year, he said, the White House admitted 95 million records had been classified as secret in 2012.
This, he argued, shows that not just the US government but also other Western nations are "keeping more secrets than ever". Such secrets, he observed, include absurdities such as Australia's ruling that the price of shrimps and clove cigarettes in Indonesia are a "matter of national security".
He paid tribute to Manning for releasing documents that revealed the type of information that the US government tried to prevent the public knowing.
"How can we vote without evidence of the true costs of the wars in which we are involved?" he asked "Instances of public corruption, official corruption, in nations that we support and ally ourselves with, or even national participation in torture programmes, rendition programmes and unambiguous war crimes. All of these were represented in the Manning brief.
"The foundation of democracy is the consent of the governed. After all, we cannot consent to programmes and policies about which we are never informed.
"The decline of democracy begins when the domain of government expands beyond the borders of its public's knowledge."
Join our new commenting forum
Join thought-provoking conversations, follow other Independent readers and see their replies