Warwick Anti-Racism Society launches petition after student finds racist terms written on bananas
Students say on-campus racism is 'not being dealt with effectively'
Aftab Ali
Student Editor
Friday 08 April 2016 11:04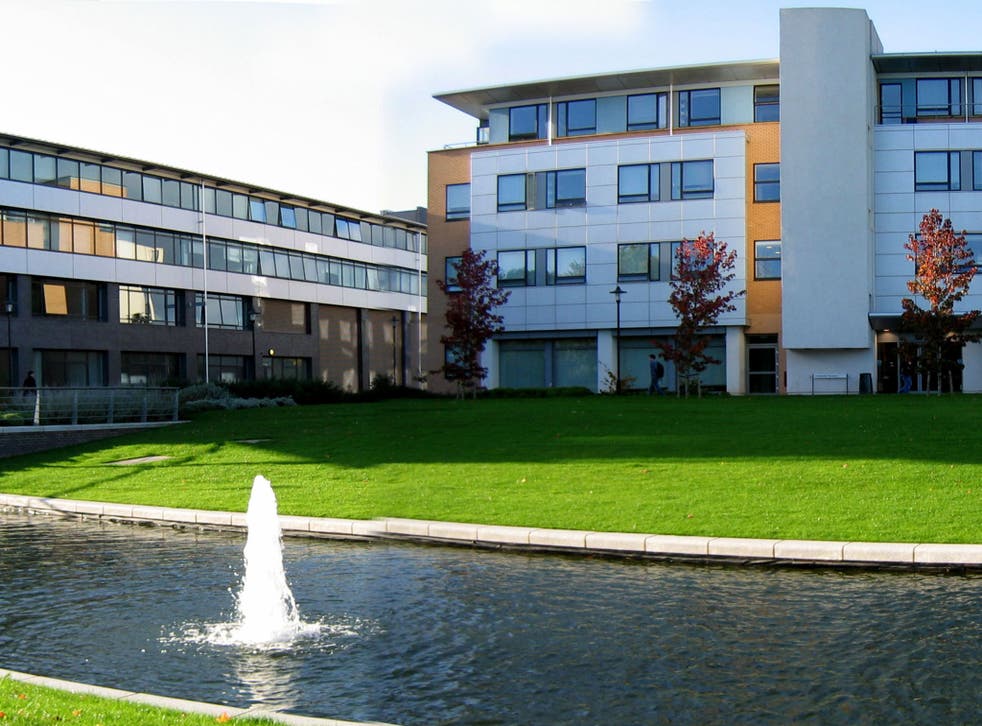 The Anti-Racism Society at the University of Warwick has launched a petition calling for the institution to "be held accountable for racism within its walls" after a student in halls found offensive terms scrawled on her bananas.
The society - known as WARSoc- has highlighted a list of demands which will be passed onto the university and students' union (SU), including a review on the "entire policy on racism and discrimination."
The petition is also demanding a "liberated curriculum" and greater black and minority ethnic (BME) representation across the institution as well.
The petition has surfaced after Faramade Ifaturoti, 19, a first-year student of biomedical science, posted an image onto her Twitter page on Tuesday afternoon which read: "Just entered the kitchen and look at what one of my flatmates has [allegedly] done. I am extremely disgusted."
She attached a picture of herself holding a bunch of bananas on which two racist terms can be seen written in black marker.
After the tweet came about, WARSoc said that the Warwick Accommodation handbook has "absolutely nothing" regarding racism, and added: "Yet the institution will happily shout about diversity and champion signing the Race Equality Charter."
The petition says that on-campus racism is "not being dealt with effectively," adding: "These acts occur throughout the academic year, every year.
"Warwick Accommodation, specifically in regards to this latest incident, has shown their incompetence. If the university is committed to diversity and ensuring the safety of students of colour, [a] review is urgently needed."
While Ms Ifaturoti blamed her flatmates, it has not yet been made clear who was responsible, and the words could have been written by a visitor to the flat.
Speaking to the Independent shortly after the incident, a friend of Ms Ifaturoti, 19-year-old law and sociology student, Jere Agbaje, described how the student had unpacked her shopping late on Monday night - which she had delivered to her accommodation - while four of her flatmates were in as well.
Ms Agbaje said it was the following morning that her friend noticed the "shocking racial slurs and dehumanising remarks" written on the fruit.
The top 10 universities in the UK

Show all 10
She added that the university was "initially slow to reply," and said: "Only subsequent to huge social media pressure was this racist attack deemed as 'urgent', leading them to investigate the situation.
"However, the only immediate solution has been for her to pay extra in order for her to move to a more expensive accommodation. Ridiculous."
The university is standing by the original statement it released shortly after the incident came to light, saying it is aware that "a racist incident has been widely reported on social media," adding how the institution is investigating it "as a matter of urgency."
However, a spokesperson for the institution added that a senior member of the university's Residential Life Team - which works alongside students within halls of residence - is "in direct contact" with the student concerned.
The spokesperson added: "The student has been offered alternative accommodation in a number of other locations on campus while the matter is being investigated."
Warwick students' union (SU) president, Isaac Leigh, referred to the incident as "absolutely disgusting," and said: "Feel physically sick. We don't know all the information, but we know enough to know that the strongest possible action will be taken. Racism has no place at Warwick University."
Campus employee tells white student you cannot wear dreads
A statement issued by the SU after the incident began to gather mass attention on Twitter said the sabbatical officer team had been made aware of the "appalling images" being circulated online, which depict an instance of racism in a campus accommodation block.
The statement continued: "Warwick SU has a zero-tolerance policy on racist behaviour. We unequivocally condemn this shocking and disgusting act which should clearly have no place in either our university or society at large.
"We have reached out to the student affected by this episode and have contacted the university to offer further support. Should a formal complaint be raised regarding a specific individual's conduct, the SU will, of course, treat it as a matter for urgent disciplinary action."
Since news of the incident broke, an online solidarity campaign entitled #WeStandWithFara has been widely used on social media sites.
Register for free to continue reading
Registration is a free and easy way to support our truly independent journalism
By registering, you will also enjoy limited access to Premium articles, exclusive newsletters, commenting, and virtual events with our leading journalists
Already have an account? sign in