Watch: George Galloway accused of racism by Oxford student waving Israeli flag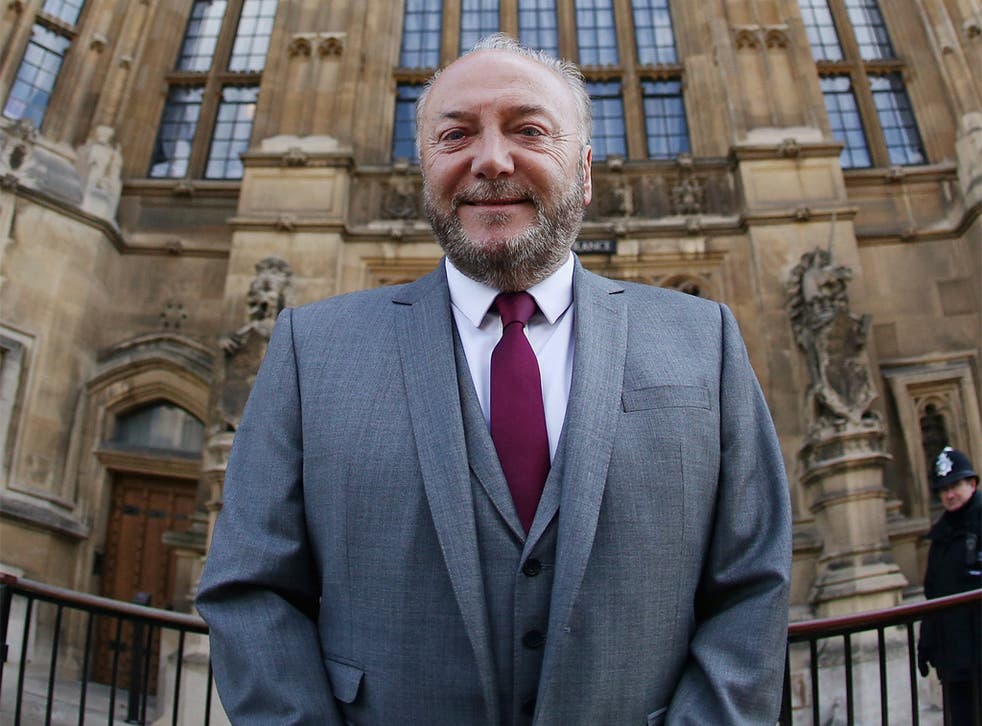 George Galloway's constant thirst for fresh controversy reared again at the Oxford Union last night, when he was accused of racism during a heated debate by a student brandishing an Israeli flag.
The student confronted Galloway after a typically bombastic, hour-long speech, speaking at first in Hebrew and then English, before announcing "I don't debate with racists" and storming out of the debating hall.
Galloway's response? The last time he saw an Israeli flag was at an EDL rally – and that it's "not surprising" that "fascists" should want to fly it, according to Oxford newspaper Cherwell.
The flashpoint occurred during a question and answer session, following an equally heated speech, and seems to have related to an incident earlier this year, from the previous time Gorgeous George visited Oxford, when he himself stormed out of a debate.
The Respect MP had been due to participate in a debate at Christ Church College, speaking in favour of the motion "Israel should withdraw immediately from the West Bank", but he quit the chamber less than three minutes into his opponent, Eylon Aslan-Levy's, speech, angrily declaring "I don't debate with Israelis, I've been misled, sorry."
Last night's protester, named as Jonathan Hunter, claimed to be a friend of Aslan-Levy's, and, having smuggled the flag into the chamber under his jumper, seems to have attempted to echo Galloway's words from the debate in February.
According to Cherwell, when Galloway said "you're doing yourself a lot of harm", Hunter replied, saying: "I think you did a lot of harm by not speaking to my friend Eylon and not having a constructive dialogue with him."
At the start of the evening, Galloway asked if Aslan-Levy was in the room, and described him as a "hapless young fellow".
And later on, according to The Oxford Student, he was asked by another student whether he considered himself to be "a racist". In response, he spoke angrily about his time fighting apartheid in South Africa, and asked the questioner to turn away from the " racist, apartheid ideology" of Zionism.
He also went on to admit he was considering a run for London mayor in 2016.
Watch the moment Jonathan Hunter confronts George Galloway:
Register for free to continue reading
Registration is a free and easy way to support our truly independent journalism
By registering, you will also enjoy limited access to Premium articles, exclusive newsletters, commenting, and virtual events with our leading journalists
Already have an account? sign in
Register for free to continue reading
Registration is a free and easy way to support our truly independent journalism
By registering, you will also enjoy limited access to Premium articles, exclusive newsletters, commenting, and virtual events with our leading journalists
Already have an account? sign in
Join our new commenting forum
Join thought-provoking conversations, follow other Independent readers and see their replies