Young Brits are most worried about lack of jobs, failing in class and body image, reveals Central YMCA report
Charity's chief executive says young people are among 'most vulnerable in society', often with fewer financial and emotional resources to 'withstand life's battles'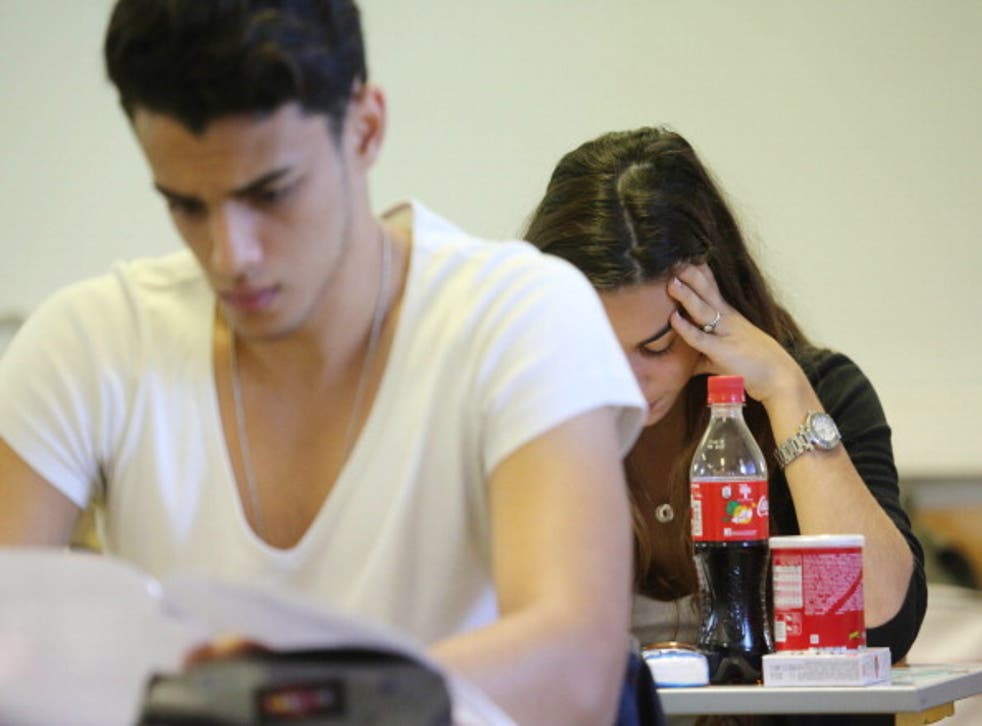 Young people in Britain today are most worried about being unemployed, failing in the education system, and issues related to body image, according to a new report.
Education and health charity Central YMCA surveyed 1,600 young people aged between 16 and 25 - and almost 100 of those who work with them on a daily basis - asking them to assess the nature of the challenges they face today to find fear of family breakdown and substance abuse are also causing worry.
Some of the barriers cited as being reasons for young people feeling they face such challenges included being in a low income bracket, a poor education, health issues, lack of employment opportunities, and current government policy.
Top 10 biggest issues impacting young people today:
Lack of employment opportunities
Failure to succeed in education system
Issues related to body image
Family problems
Substance abuse
Pressures of materialism
Lack of affordable housing
Negative stereotyping
Pressures of 24-hour social networking
Crime
To help young people overcome their fear of failing in the classroom, Central YMCA has highlighted its Study Programme which works to show how not everyone responds in the same way to education delivery.
The report adds: "The Study Programme attempts to tackle the issues caused by teaching 'subjects for subjects' sake'. So, instead of teaching maths and English in a traditional way, for example, students are taught the required skills to pass these core subjects through other, more relatable, subjects and real-life situations they can easily engage with, such as engineering and horticulture."
In relation to young people's body image issues, the charity has placed emphasis on its Get on Track programme at a time when government youth services are being "squeezed or closing."
Laura Walsh, children and young people manager at YMCA Club described how targeted work - like this initiative - with young people often benefits from a "sensitive individual" to listen and support change, as well as being given the opportunity to share experiences with their peers. The programme has also helped young people struggling with substance abuse, highlights the report.
The charity's chief executive, Rosi Prescott, described how young people are among "the most vulnerable in society," often with fewer financial and emotional resources to withstand life's battles.
She said: "Any harm caused can leave a permanent scar over the rest of their lives. This not only reduces the quality of their own lives, but may also be detrimental to their families and society as a whole for many years to come."
Peter Fitzboydon, CEO of London Sport, said the issue regarding body image was "hugely enlightening," adding: "Physical activity and sport are hugely powerful interventions in helping people to become fitter, healthier and happier individuals, and their potential impact for young people in addressing concerns around body confidence is vast."
Register for free to continue reading
Registration is a free and easy way to support our truly independent journalism
By registering, you will also enjoy limited access to Premium articles, exclusive newsletters, commenting, and virtual events with our leading journalists
Already have an account? sign in
Register for free to continue reading
Registration is a free and easy way to support our truly independent journalism
By registering, you will also enjoy limited access to Premium articles, exclusive newsletters, commenting, and virtual events with our leading journalists
Already have an account? sign in
Join our new commenting forum
Join thought-provoking conversations, follow other Independent readers and see their replies