No grad scheme? No worries
Don't panic if that elusive graduate scheme's passed you by, says Sabina Usher, there are alternatives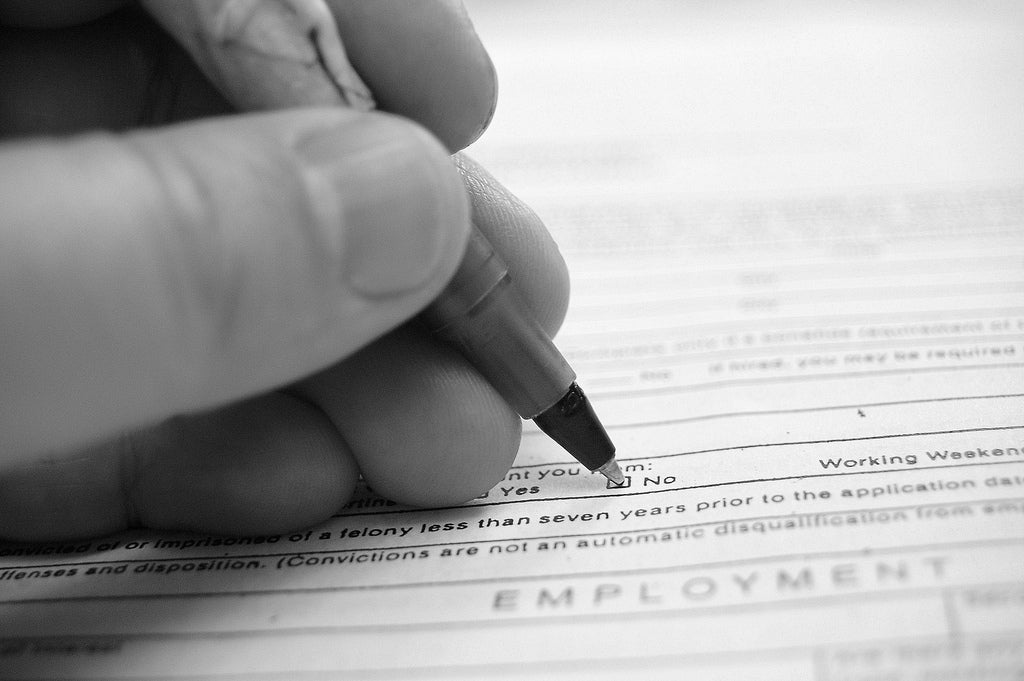 Three years of hard slog at university have finally ended. The late caffeine-fuelled nights, library politics and sleep deprived coma many of us suffered is finally done.
You've done it. You've graduated. Phew.
Now for most of you, the mortarboards have been thrown, the champagne popped and the endless photos taken. The celebrations are winding down and the sudden fear creeps in, no doubt exacerbated by probing familial interrogation.
The elusive graduate scheme
Some of you may have landed the supposed 'golden ticket': the graduate scheme. Welcome to a nice and comfortable two-three years at a company with the power of a brand behind them, not to mention a training scheme and corporate perks.
But in reality the majority of you won't have landed on such a route – only 14 per cent of people who apply get onto graduate schemes.
Given the small numbers of people who get on the schemes, there's an unjustified pressure to explain what your next move is and prevent being the next social pariah.
But don't panic! It is OK not to know what you want to do, most of us don't. A survey asked 1500 of recent graduates and found that only 24 per cent of them knew exactly what they wanted to do.
So breathe. Here are some top tips for those of you who have missed the graduate scheme route or are looking for something a little different.
Ever thought about working in an SME?
SM- what? SME stands for Small, Medium Enterprise and accounts for 99.9 per cent of all private sector business in the UK. Despite being where the majority of graduates work, many new grads are unaware of the opportunities offered at SMEs and how to access them.
Working in SMEs offer hands-on experience, greater responsibility, the chance to work with senior members of staff, quick career progression, not to mention your individual efforts contributing directly to the success of the business.
In today's saturated graduate labour market, it's all about employability. As irritating a buzz word as it is, with at least 73 graduates applying for every one job, it's something we all need to get on board with.
Internships are a great opportunity to 'test-drive' a potential job or sector whilst gaining valuable work experience in a variety of sectors as well. SMEs offer the perfect entry point for internship opportunities.
Sign me up…
Unlike big corporate firms, SMEs tend not to hire months in advance, but only when they need new employees. So vacancies occur at any time of the year. Check out graduate recruitment agencies who can help accessing opportunities at SMEs in a variety of sectors.
The most important thing to remember is: be proactive! You never know where a job opportunity will come from.
Personal networks
You'd be surprised how useful 'who you know' can be in your job search. Ask around friends and family to keep an eye out for any opportunities that might be useful for you- if not for a job then just for a useful connection and someone to give you an insight into your chosen sector. You never know where a job opportunity will spring up from.
Not well connected? Go direct. What have you got to lose emailing a company asking for a couple of weeks work experience or at the very least if they have any advice?
Get a LinkedIn Profile
LinkedIn has become the professional social media platform. You want the first thing an employer sees on google when they've googled you to be a professional platform which you have tailored to sell your best aspects; not a dodgy photo on Facebook from when you were 15. Furthermore, by setting up a profile, you've demonstrated that you're serious about starting your first steps on the career ladder. Now get networking!
World wide web
We are living in the digital age. Communicating quickly and effectively has never been easier. Online jobs boards, google and social media can all be used in your job search. Get it right and social media can play a key role in landing the perfect graduate job. A staggering 90 per cent of employers use social media when recruiting.
Keep open minded
You might have known that you want to crack into advertising from the age of 10. But keep an open mind. Opportunities may present themselves which aren't necessarily directly related to your chosen sector but will still give you valuable transferable business skills and help you with your first steps on the career ladder.
Still nothing?
If nothing is available, blog, volunteer, get involved with events or part-time projects. Do more than sit behind a computer scheme sending endless applications. How about going to an industry event? Or getting involved in local organisations?
Instead of viewing your job search as a black abyss of rejections or silence, try and keep yourself motivated with weekly goals. So do a certain number of applications, a set number of hours of research on jobs and companies, and an action plan based on your learnings from the process.
I was here in 2012. I've been there, I've felt the fear, I've mastered the 'don't talk to me about where my career is going' prose.
I persevered, I did my research and I tried a few different things. Be patient, have faith and try new things. You never know where your career might start…
Sabina Usher is a history graduate from the University of York. She now works for Instant Impact, the internship recruitment agency, finding students and graduates paid internships and jobs at SMEs.
Join our commenting forum
Join thought-provoking conversations, follow other Independent readers and see their replies