'No Offence' magazine banned by Oxford University Students' Union because it may 'cause offence'
Its editors started the magazine as a place for debate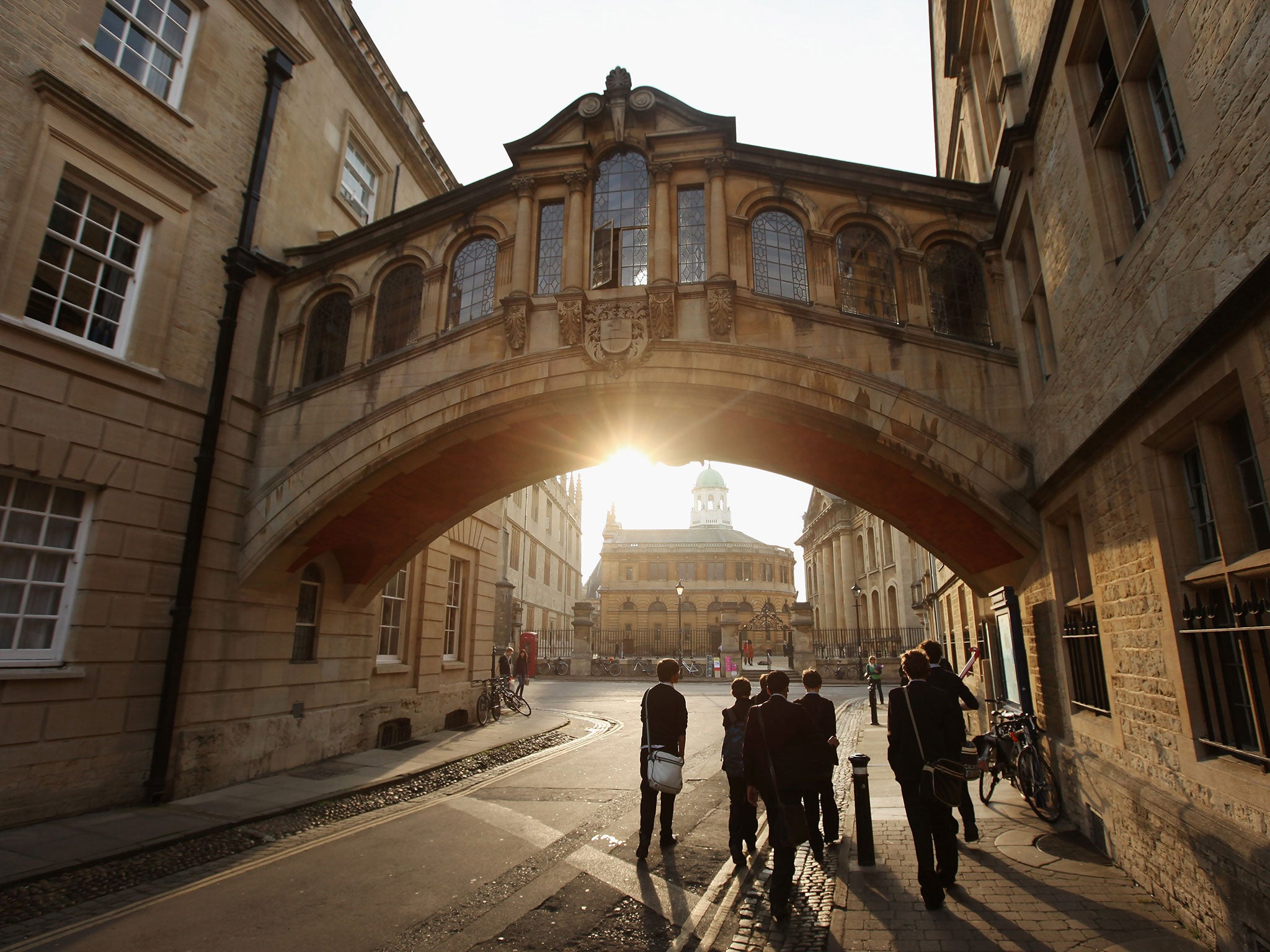 A student magazine at Oxford University entitled No Offence has been banned from the institution's Freshers' Fair, over fears it may "cause offence".
The magazine aims to promote a discussion surrounding ideas people are afraid to discuss, according to the Versa News student website.
Its editors, third-year PPE student Jacob Williams and Oxford resident Lulie Tanett, put together the first issue over the summer break.
The pair had planned to distribute the finished product at the institution's Freshers' Fair, and had signed up for a dedicated stall at the two-day event where new students sign up to clubs and societies.
However, after reviewing the material in the magazine, the Oxford University Students' Union (OUSU) decided that it was "not suitable" for the Freshers' Fair.
An email addressed to Mr Williams from the OUSU vice president cited Freshers' Fair regulations as the basis for the decision.
A clause states that OUSU has the right to "remove any materials, or to prevent any activity, which in the view of OUSU Officers is likely to cause offence."
The 10 best universities in the UK
Show all 10
OUSU then rejected Mr Williams' offer to amend the magazine, as long as it kept "its character", he told Versa.
He told the website that a "healthy debate" is not offenseive, and that the decision "proves everything the free speech movement has been saying. No offence OUSU, but you just shot yourself in the foot."
The Independent has contacted OUSU and Jacob Williams for a comment.
OUSU told The Independent it did not allow the magazine because it "included a graphic description of an abortion, the use of an ableist slur, a celebration of colonialism, and a transphobic article. In an attempt at satire, another article suggested organising a 'rape swagger' – in the style of a 'slut walk' – in order to make rape 'socially acceptable.'
"OUSU do not want to be associated with the views in this magazine, therefore do not want it to be distributed at our event. The offensive views exhibited in this magazine do not in any way represent the majority of Oxford students, or OUSU. We therefore are very comfortable with our decision not to allow the publication at our event, and would like to emphasise that the editors of No Offence are, of course, completely free to publish the document online, in the exact form in which it was sent to us, to enable students who wish to read it to do so."
The incident comes after the University of East Anglia's Students' Union banned a local Mexican restaurant from giving students free sombreros, arguing that the hats could be perceived as racist.
UEA students' union (SU) campaigns and democracy officer Chris Jarvis said that the body wants all members to feel safe and accepted by ensuring there is no behaviour, language, or imagery which could be considered racist at all events.
Oxford Uni's plea to Taylor
Join our commenting forum
Join thought-provoking conversations, follow other Independent readers and see their replies