Jobseekers jump ahead with work experience
A degree may show you know your theory, but experience in the workplace goes a long way to getting an employer to offer you a job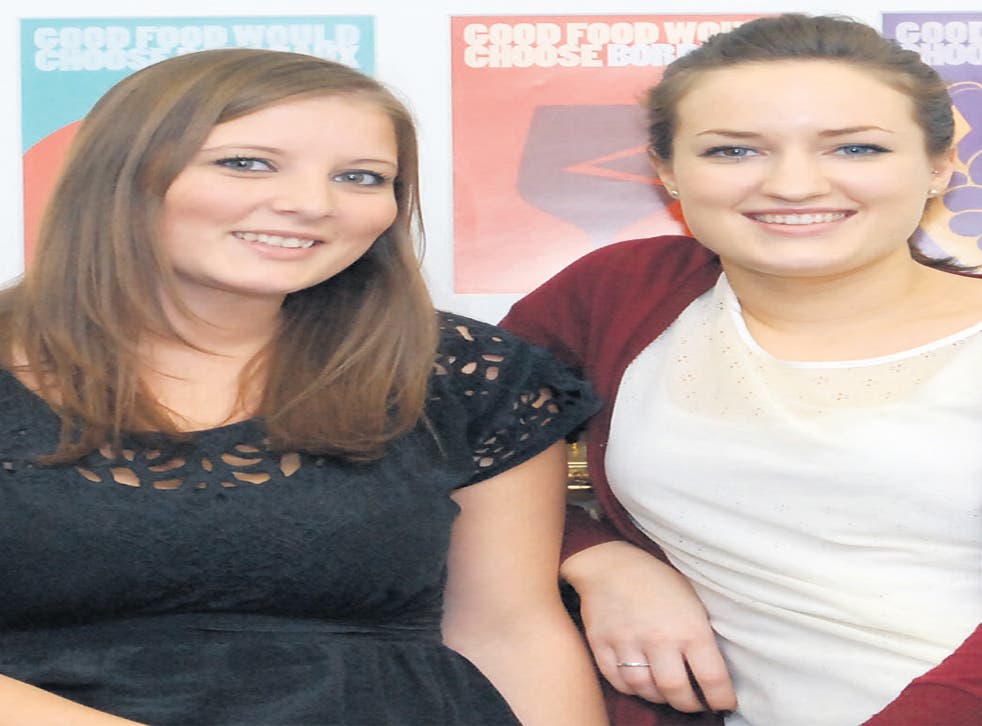 Not all advertising agency directors care whether their employees have been to university or not, just as long as they have talent. "Some of the best creatives in town were previously brickies or supermarket managers," claims Rob Fletcher, a creative partner at Isobel Advertising, an agency that offers an ongoing intern and placement programme. As it happens, most candidates knocking on his door are, in fact, graduates. "Usually with the word 'media' somewhere in their degree," he says. "But I've never asked to see any qualifications. We look for an eagerness and love for our industry; this can't be taught. If you're good, you will not leave."
Yet opportunities such as these are just what graduates need, say recruiters and universities, to toil at the coalface, have direct contact with clients and benefit from informal but effective training and mentoring from senior staff. Smaller companies, with placements and hands-on training, are an excellent place for graduates to start out.
This is all the more relevant when you consider the intense competition among Britain's leading employers. Applications for graduate jobs with the UK's top 100 "most prestigious graduate employers" have risen by 19 per cent for the 2011/12 recruitment round so far, according to The Graduate Market in 2012, a report published on 11 January by market analysts High Fliers Research. And graduates who have no work experience, even if they have top degrees, are unlikely to land a job with bigger employers, says High Fliers.
"They say you don't really learn to drive until you've passed your test," says Fletcher. "[Graduates] need to get out of the comfy confines of education and get a sense of what is really happening."
Last year, he hired a creative duo fresh out of their advertising design degree from the University of Salford. Spending time with the agency on a short placement, the pair helped win a client pitch in 2011. "At uni, you are always working to please the tutor and examiners, whereas in industry you are working to please clients and the creative director – and they're looking for different things," say Sam Mosley and Sarah Mullen, 24 and 23 respectively. "You might feel overwhelmed in a bigger agency; we've had really good mentors and got to be hands on with everything going – it's been a brilliant experience."
While the subject of unpaid internships remains contentious – they favour people from wealthier homes – they are worth it if you can afford it, says Soraya Pugh, head of graduate recruitment at Freshminds Talent. "I wouldn't recommend going somewhere just to fetch coffee and photocopy. A fantastic placement, even if it's unpaid, can do so much for you in the future." She is often asked for graduates who are "office and client-ready", possessing relevant IT skills and the emotional maturity to cope with colleagues, clients, not to mention the demands of a working week.
"Working 40 hours-plus in a work environment is very different from doing the 15 or so they might do at uni, and employers know this," says Simon Dolan, author of How To Make Millions Without a Degree, who has built a multi-million pound business empire despite having been thrown out of school at 16 with virtually no qualifications. He says graduates lack commercial acumen and the "humbleness to realise they will have to start at the bottom".
He advises job seekers to bypass university altogether. "Go and work in the industry. Maybe it won't be doing the job that you ultimately want but just being around, meeting people and absorbing what makes the business tick is a great way in."
Despite fierce competition, there is some good news – there will be more graduate opportunities in engineering, industry, IT and telecommunications, the High Fliers report says. And Pugh sees no evidence of graduate training budgets being cut. "In fact, there's a real emphasis on training and retaining good-calibre employees," she says. She recommends that graduates approach directors of start-ups and smaller companies directly for placements and employment. "The biggest mistake graduates make is not selling themselves directly to the company but talking instead about their needs. It's better to identify what the company needs and spelling out how you might help."
Switched-on universities and employers are responding to graduate needs for work experience with a range of innovative initiatives. Lancaster University Management School (LUMS) has set up a programme that mimics a nine-to-five working week before students undertake a one-year placement. Brunel Business School offers graduates free courses in practical skills, such as accounting systems. A new undergraduate and postgraduate programme at the London School of Business and Finance, the Trium programme, guarantees students a full-time, graduate-level position within six months of graduation. And the Arts University College at Bournemouth has partnered with visual effects company Framestore to open a studio on campus, which employs around 26 college graduates. City & Guilds offers more than 500 vocational qualifications, plenty of them relevant for graduates.
Wise students grasp the opportunity during their degree to find even casual work that will equip them with useful skills. Humaira Razzaq, a media and communications student at Birmingham City University, works as a brand ambassador for accommodationforstudents.com (AFS), a search engine that trains students for marketing roles. "It's taught me a lot about sales and marketing and social media, which has really increased my confidence in approaching people professionally," he says. AFS currently operates in 10 major universities and plans to expand to 25 next year.
While applications for postgraduate qualifications have been soaring in recent years, many smaller employers say that they simply want to have some sort of proof that graduates know what hard work is. As one director of a major conference centre says: "When hiring, I look for things such as whether they have survived a Reading festival or worked a ski season. That's enough proof of endurance, managing budgets and organisation."
Join our new commenting forum
Join thought-provoking conversations, follow other Independent readers and see their replies