Postgraduate criminology: Investigating criminal minds
A life in criminology isn't for the faint of heart, says Jessica Moore, but it can help make society safer
Jessica Moore
Wednesday 19 June 2013 11:13 Comments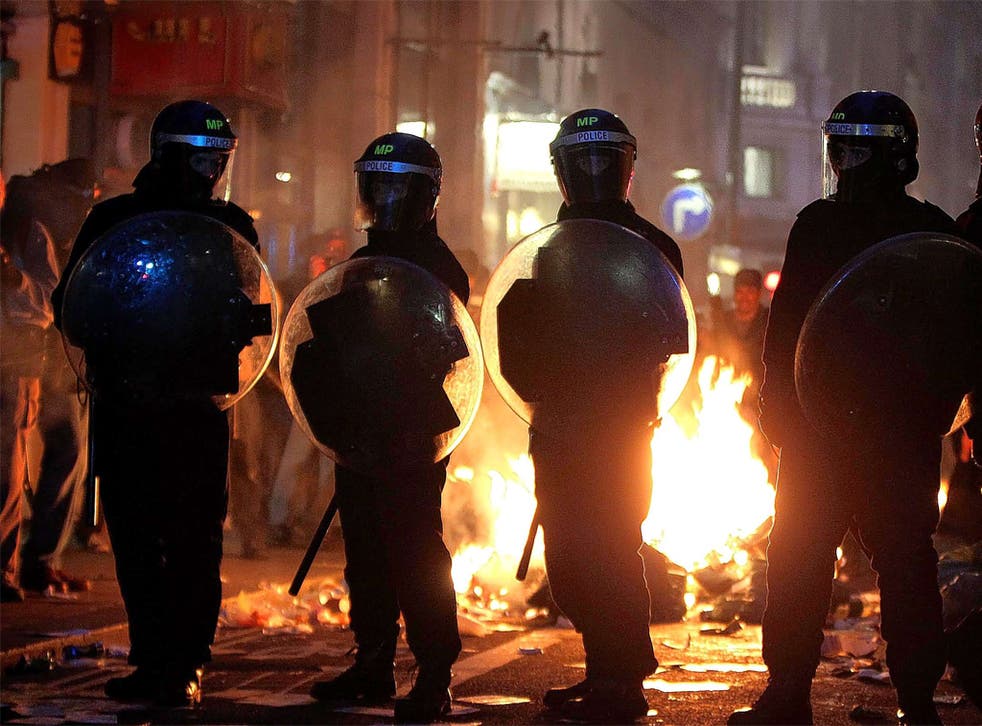 An American whistleblower in hiding, a failed terrorist attack on the English Defence League, a barrister charged with intent to pervert the course of justice; for most, keeping abreast with the news offers an insight into current world events. For criminologists, however, such stories offer food for thought, research, reflection, debate and growth.
"Most people don't think about things such as cybersecurity and terrorism," says Dr Stephanie Eaton, head of recruitment for criminology at Kingston University, "but now we have this whistleblower, it's very topical. People are considering how they might feel if the CIA were listening to their phone calls."
Criminologists think about these things all the time, she says. "We look at problems in society, how society responds, and how our law reacts to social and technological developments. Criminology is about how and why these things become concerns, and about why resources are directed towards certain fields."
This chimes for Lewis Milsted, a 29-year-old part-time student on Kingston's MA programme. He's a self-professed "news junkie" – and, in 2011, before he started his course, he found himself in the eye of the storm. "I was staying with a friend in Hackney when the riots kicked off," Milsted remembers. "We watched things unfold out of the window – and afterwards, we volunteered to help with the clean-up."
Criminology is a relatively new area of study, where, says Eaton, "there aren't many clear answers. I think that draws people to it." Dr Katrin Hohl, a lecturer in the department of sociology at City University, agrees. "Sociological and criminological theory are not very old. We apply them to new phenomena, so we're constantly checking whether we can still understand what's happening with the theories we applied 10 years ago or if we have to modify them. That makes research and analysis of evidence really important."
New technologies are crucial too. At Kingston, for example, students can take a Masters in straight criminology, or they can minor in psychology, law or cybercrime. "That's a very interesting and topical area that not a lot of people have studied as yet," says Eaton of the cybercrime option. "It's mentioned a lot in the media – and people foresee a demand for experts in this area in future. We're all reliant on IT, therefore we're all vulnerable."
Another postgraduate course in cybercrime is on offer at the University of East London, with other study combinations available elsewhere. For example, alongside their criminology MA, Middlesex University runs Masters programmes that combine the subject with forensic psychology, with youth justice and community safety, or with serious crime investigation. Meanwhile, both the University of Essex and the University of Manchester do Masters courses in criminology and socio-legal research. Bangor offers criminology and sociology, and Portsmouth runs MSc programmes blending criminology with community safety, or with criminal psychology. At City, one module looks at crime news.
Classroom debate on such courses can be thought-provoking and unpredictable. "Many of City's students are international, mainly from Europe," says Hohl. "That brings exciting debates, and makes us questions some of the things we take for granted in this country – for example, the level of CCTV we accept here raises questions around national security and civil liberties. Students from Scandinavian countries are often shocked by the number of people we have in our prisons, and many students from America can't believe our police officers aren't armed."
It's the same at Kingston. "Our international students bring perspectives from criminal justice systems throughout the world," echoes Eaton, mentioning a student from South Africa who has "a very interesting perspective on policing", and a student from Switzerland, "a country with an intense interest in privacy."
Criminology postgraduates go on to work for think tanks, the Foreign Office, the police, the prison service, the probation service, and in other criminal justice arenas. Other options include teaching, and working in the mental healthcare sector. "People who come into contact with the criminal justice system tend to have a mental health issue," Hohl explains.
Applicants come with varying academic and professional backgrounds. "We get people who are already working on policy-making, who work for non-profit organisations, and sometimes journalists who are involved in debates about crime and security. We also take people straight from an undergraduate course," says Hohl. Either way, most postgraduate criminology courses look for an undergraduate degree in sociology, criminology or a related field.
Not Milsted. "I'd trained to be an actor," he laughs, "But I later decided I wanted to do something more practical and pursue some of the other interests I have in life. I'm interested in probation, working in public service, and in the criminal justice system. But when I was looking into postgraduate courses in criminology, it quickly became clear that a undergraduate degree in acting wasn't an acceptable qualification." However, he noticed that most institutions say they will consider strong applicants with other backgrounds. "I took a shot. I wrote the best application I could – and I still feel incredibly lucky that Kingston offered me a place."
"Criminology is a good choice for people who are curious about society and curious about why societies respond to crime in one way or another," Eaton notes. "Open-mindedness is important, because you need to challenge beliefs that you've had about criminals or systems."
A certain robustness is required too. "Criminology is essentially talking about the horrible things that people do to each other, and the horrible things that the state does in response – because punishment is the infliction or pain or the restriction of liberty," Eaton states. "It's not pretty, and you need to do it with a purpose in mind to reduce victims or improve the way we punish people, or to get a better understanding of the way harm is caused in society. There has to be a positive aim."
This is something Milsted understands. "I want to face those dark places other people might prefer to turn away from, and I want to know how they came about. There is this altruistic idea," he concludes, "of wanting to make things better".
The 2011 riots offer many areas for criminological study getty images
Case study: 'I can focus on what interests me most'
Rebekah Jones, 22, from Cheshire, is studying an MA in criminology and criminal justice at Glyndwr University in Wrexham. She is studying part-time by distance learning while working for Shropshire Council.
"I started the MA programme directly after completing my BA in criminology. I'd really enjoyed my undergraduate programme and wanted to continue with my studies. I particularly wanted to explore the theoretical side in more depth, looking at the social and political aspects of criminology.
One of the things I really like about studying at Glyndwr is that the lecturers have a practical background. One previously worked as a probation officer, and we've had a barrister teaching us law. That gives a practical insight to support the theoretical knowledge.
My course is flexible, which means I can focus on the things that interest me most. For example, I've just written an essay about the current changes in probation, and I was able to include some information that had literally come out days before. Also, I work on the graduate scheme at Shropshire Council, and that links to my studies. I'm currently helping to implement the Troubled Families Programme in the area, and that's led me to do my dissertation around troubled families. My studies explore issues that are relevant and up-to-date – and it's great that the things I'm learning in my job and the things that I'm learning at university feed into each other.
After finishing my Masters, I'd like to work in the public sector, bringing about change and working for the community."
Register for free to continue reading
Registration is a free and easy way to support our truly independent journalism
By registering, you will also enjoy limited access to Premium articles, exclusive newsletters, commenting, and virtual events with our leading journalists
Already have an account? sign in
Join our new commenting forum
Join thought-provoking conversations, follow other Independent readers and see their replies