Postgraduate law degrees: Judge the merits of a Masters
A law degree isn't just for lawyers, says Russ Thorne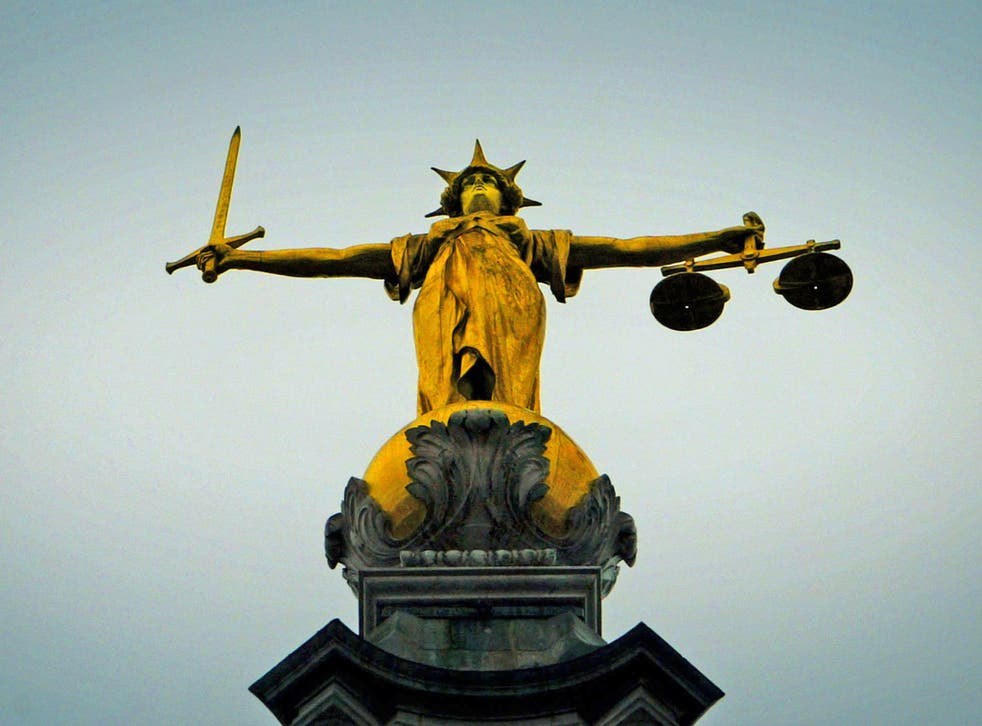 Postgraduate training in law can provide students with plenty of opportunities: a legal career is just one of them. Existing lawyers might seek to augment their skills with a Masters qualification. Those on other career paths might add another dimension to their knowledge with a little legal learning. Some might simply enjoy the academic rigour of legal study.
While it's not the only reason to study law, many postgraduates are searching for the necessary alchemy to turn their first degrees into a legal career. A popular route is to gain a graduate diploma in law (GDL) or other qualifying law degree, such as a relevant Masters (see below), followed by the Legal Practice Course (LPC) for aspiring solicitors, or the Bar Professional Training Course (BPTC) for trainee barristers.
Many universities are offering these courses for full-time study over two years, as well as through part-time and distance learning, where timescales vary. Students with no previous legal background can expect a challenging programme, says Angela Smith, careers manager at the University of Law in York. "It's fair to say that students find the GDL, in particular, an intense experience. It is effectively all the building blocks of English law in a year, rather than spread over the conventional three-year law degree."
As well as a being a tough experience for the mind, the GDL/LPC route can be strenuous for the finances. Fees vary between institutions but, as a guide, the University of Law charges a total of £7,240 for the full-time GDL, while the LPC costs £10,965. According to Smith, some students gain scholarships or career development loans to help with the costs, and those who secure training contracts with law firms may have their fees paid for. Unsurprisingly, competition is fierce.
Although they incur the added costs of their qualifying law degree or GDL, postgraduates do have an advantage when it comes to legal study. Stephanie Innes, currently studying part-time at the University of Law, believes her French and Spanish degree has given her a head start. "It was heavily focused on the study of literature, which has prepared me for the volume of reading required," she says. "Also, language graduates tend to enjoy talking – and arguing – both of which are useful skills in this job."
Justin Kopelowitz, director at legal recruitment consultancy DMJ Recruitment, supports the idea that non-law graduates may actually be better off. "Many law firms share the view that candidates who have completed a non-legal degree before completing the GDL are more likely to be well-rounded individuals," he explains. "Generally, undergraduate degrees that develop a student's research skills and academic writing ability are seen as desirable. Students who have studied subjects such as history, economics, English literature and languages are particularly popular."
Those with a qualifying law degree or GDL who want to enter the legal profession aren't limited to the LPC qualification. Another option is to follow the Chartered Institute of Legal Executives (CILEx) path, which offers the GDL and a graduate fast-track programme (involving around nine months of part-time study) to become a chartered legal executive. Candidates specialise in one particular area of law, rather than training in many different aspects, as those on the LPC/BPTC might.
The GFT programme costs around £2,000, which may make it financially appealing for those interested in focusing on one area of legal practice. "Chartered legal executives are found in over 60 per cent of The Lawyer's list of top 100 and top 200 UK law firms," adds Paul Hutchinson of CILEx, "but it's not just legal firms that employ them. They fill key legal roles in a wide variety of government bodies, local authorities and business organisations."
Existing lawyers can also benefit from the range of degrees. According to Sally Weston, head of the department of law at Bournemouth University, a Master of laws (LLM) course would provide in-depth training. "The LLM curriculum is designed to develop critical evaluation and analysis. LLM students interpret the meaning of words and abstract concepts, skills which are useful for law and in other careers that require analysis of complex qualitative data," she says.
Even in a vocational profession such as law, the competition for jobs is stiff, adds Susan Blake, associate dean and course director of the LLM in civil litigation and dispute resolution at City University London. A Masters can be valuable in finding that extra edge, she says. "It's important to look for a course that will really help you to build your expertise and grow your contacts. If you want to go into a specialist area of practice, a Masters course in the area can be very valuable."
Blake's view is shared by employers. "We encourage our lawyers to take on postgraduate study – it benefits them in their careers," says David Shufflebotham, human resources director at Osborne Clarke. "In some areas of the law, such as intellectual property and tax, postgraduate study is considered almost a pre-requisite."
Postgraduate law could offer intellectual rewards as well. Charlie King gained a Masters in medical ethics and law from King's College London after his first degree in philosophy inspired him. "Every situation is filled with complex issues and problems," he explains. "I became fascinated with the law, as it has to find a solution to these problems every day. My course provided me with the opportunity to delve into the legal aspects of a subject that thrilled me."
Beyond vocational motivation or purely academic interest, another reason students might consider law is for the professional benefits that legal training could offer their careers. Peter Odell, senior lecturer and programme director for the Masters in law at the University of Sheffield, explains that the course is particularly attractive to students who are not certain they want a career in legal practice. "They take the MA in order to enhance their CV and either go on to pursue careers in business or the public sector, or go on to take a PhD in law and become academic lawyers."
Anyone with their eye on an international career might opt for an overseas joint Masters in business administration (MBA) and law, such as the one offered by the Desautels Faculty of Management at McGill University in Canada. The global legal perspective will be invaluable in business, argues programme director Steve Maguire. "The roles of business and law have become intertwined and continue to become more so as globalisation evolves," he says. "Developing skills in both areas is beneficial to careers in both fields."
As with the GDL and LPC, many Masters courses can be studied full- or part-time, and there are often distance learning options. The Open University offers an LLM, for example, which allows students to study for around 12 hours a week over three years, alongside their careers. "It's aimed at those wanting to explore the place and role of law in an increasingly globalised society," explains Carol Howells, LLM qualification director at the university.
Whatever their reasons for coming to law, students will take away transferable skills in self-starting, group work, research and communication, says Odell, any of which will benefit a range of careers. In addition, the subject is its own reward. "Law is interesting, stimulating, challenging, rewarding, relevant, useful, transferable – and fun," he says.
For those beginning or switching to a legal career, the effort is worth it, assures Smith. "They can become valued members of a profession and build lasting relationships with clients and colleagues," she says. "The majority of my students persevere, because they recognise the immense rewards a career in the law can bring."
Join our new commenting forum
Join thought-provoking conversations, follow other Independent readers and see their replies