Why learning how to make films is also about learning how to raise money
In partnership with Sheffield Hallam University
Russ Thorne
Tuesday 23 June 2015 12:16 Comments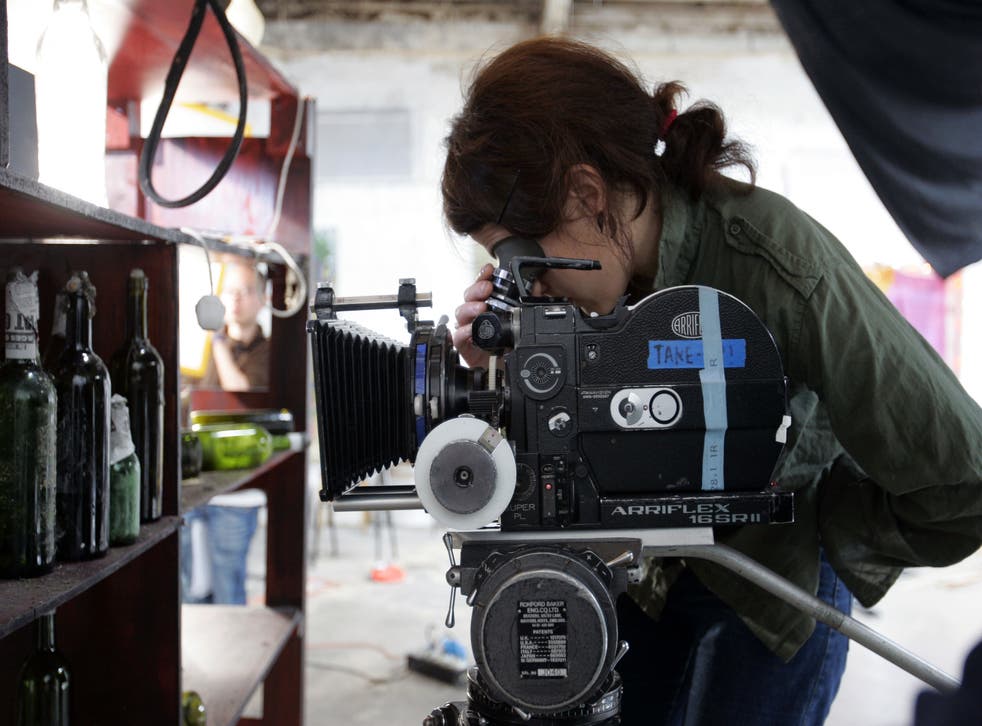 Forty years ago this year, Steven Spielberg's Jaws cost $9m to make. At the time, its $700,000 marketing budget alone was Universal Pictures' largest ever. Student filmmakers may not have that to play with but for aspiring Spielbergs, mastering the fine art of raising money is an important skill.
Colin Pons is course leader for the new MA in filmmaking at Sheffield Hallam University (SHU) and sees many benefits to students fundraising for their short films. "It helps them raise the production values and help with the costs," he says. "I love it as a tutor because it teaches students, in earnest, about budgeting."
Students usually self-fund or approach friends and family for support, says Pons, adding that developing the confidence to pitch to potential backers is an important part of the course. "There's a massive amount of learning to be had in organising and presenting yourself – these are skills that are part of everyday filmmaking."
If you're looking to fund your own short film, begin with knowing your audience. "Who is going to watch this film? Who will want to see it made?" asks Christine Parker, senior lecturer on the BA (Hons) film production programme at the University of Derby. "Involve them in your process and make them feel part of something special."
While institutions such as Sheffield Hallam and Derby can help with equipment and give budgeting advice, the key to involving people is setting up an independent website and using social media to keep them engaged. Don't just jump in, though. "Successful campaigns require careful planning as well as providing a unique selling point for your film," says Ciall Kennett, a student on the Derby BA.
Start your planning with a little online research. "The internet is full of orthodox and decidedly unorthodox fundraising ideas," says Steve Pinhay, head of producing and Met Graduate Opportunities at Met Film School. Many of his students use crowdfunding sites such as Kickstarter and Indiegogo. "A great aspect of this is that they have to communicate their projects in a concise, compelling and competitive way."
Ensure you treat your backers as more than cash cows, advises Pinhay. "Always remember to ask yourself 'what's in it for them?' A return on investment is unlikely, so make sure they're rewarded in terms of credits and thanks or after-screening drinks."
Finally, being passionate, well-prepared and having a professional attitude will show people you mean business. "No one is going to take it seriously if you don't take it seriously yourself," says Georgia Ball, filmmaker and graduate of Sheffield Hallam University's MA in film and media production. "You should be confirming not just why you want to make the film, but why the film needs to be made."
Get it right and you could be taking the first steps towards making your own blockbuster. You may even be able to afford a bigger boat when you get there.
LET THE GAMES BEGIN
The multi-million pound industry that beat the recession
This summer sees the release of one of the biggest big-budget games of recent years, and its developer, Rocksteady Studios, is a UK-based firm.
READ MORE
Register for free to continue reading
Registration is a free and easy way to support our truly independent journalism
By registering, you will also enjoy limited access to Premium articles, exclusive newsletters, commenting, and virtual events with our leading journalists
Already have an account? sign in
Join our new commenting forum
Join thought-provoking conversations, follow other Independent readers and see their replies