Discovering whether university is the right choice or not, 5 ways how
Deciding whether to head off into higher education can be one of the most important choices students will make
Hannah Maundrell
Wednesday 06 April 2016 10:07 Comments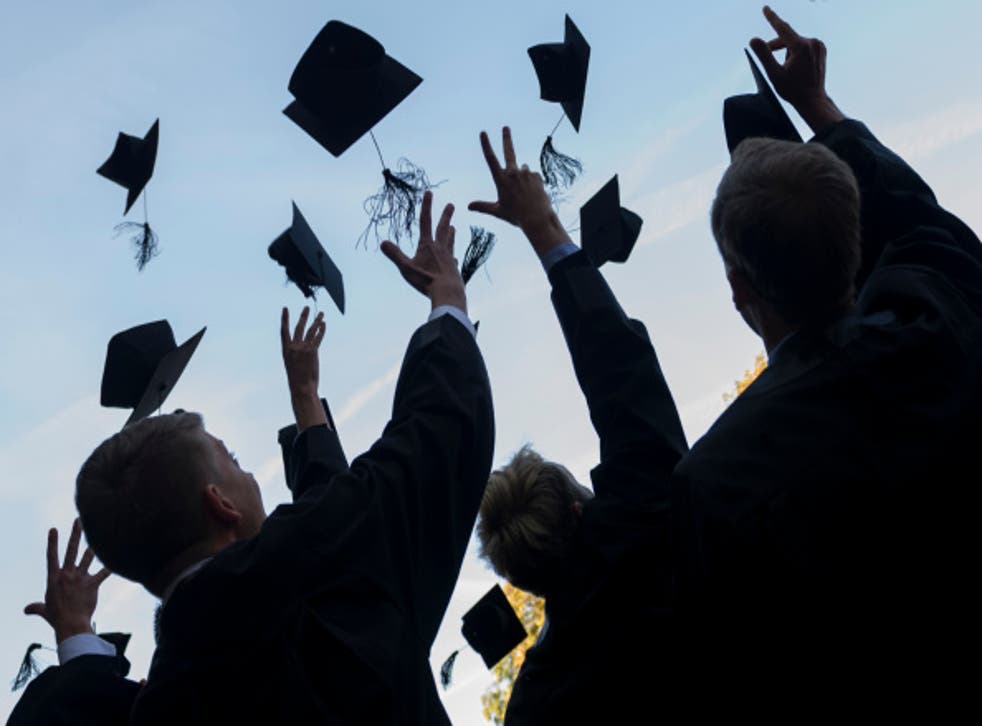 Sky-high tuition fees mean university is no longer an obvious, or affordable, choice. Choosing whether to head into higher education has become one of the most significant investment decisions most will make in their lives, so would-be students need to seriously consider whether the massive cost is really worth it.
So, to help out, here are the five ways prospective students can discover whether university is the right choice for them - or not:
1) Explore other options
Students: gone are the days when you used to go to university, just because that's what everyone else did. Now, you have so many more options that will cost less upfront and could fast track you into a dream career that ultimately earns you more.
Do your research before you apply because this will make it easier to decide whether a university education is worth your time and money. Apprenticeships and vocational-based learning are a good place to start, as well, as they can be a more direct way into work you'll love.
The top 10 universities in the UK

Show all 10
2) Discover your passion
It's not easy to make big life choices when you're 18-years-old, but the important thing is that you don't have to. All you need to decide is whether university is the right choice, right now. If you aren't sure, then it's worth taking your time to figure out what you really want.
Taking a gap year can actually be the perfect way to do this. Would-be students should sit down and work out what drives them, what they love to do, where their natural strengths lie, as well as what their ambitions are, and how they can start about going to achieve them.
If you see a university education as an essential stepping stone for your future, then that's fantastic, and you should definitely pursue it. With the average student leaving university with more than £40,000 in debt, if you're not really sure, then it's better to wait.
3) Research whether you will get a return on your investment
The average graduate salary is currently £28,000, so it's worth researching the average earnings for the professions you hope to go into post-university when you're looking at your options.
If your dream job pays lower than the national average, and the course fees leave you in lots of debt, you have to decide whether it's worth it. The last thing you want is to resent the fact it's going to take you a long time to pay back what you owe, potentially stalling other big life choices such as buying your first home or starting a family.
4) Look into employment prospects
Looking into the employment outcome of the courses you want to do is very important, so be sure to research how many jobs are out there, whether the line of work you want to get into is still likely to be around in 20 or 30 years' time, and also whether your dream job could be replaced by a machine one day.
The 20 hardest universities to get into
Look into what occupations we have a shortage of in the UK, as you may be able to get sponsorship. Engineers are in high demand and consultants often pay for employees to get training on the job. You may be able to get your degree without borrowing a penny, but you work full-time at the same time, meaning you have to be committed.
Looking for some inspiration? Here's a list of the top ten degrees that will land you the highest-paying jobs after graduation.
5) Research how much the entire university experience will cost
You won't just have the cost of tuition fees to worry about, but also accommodation, living expenses, insurance, and even travel too. This will vary depending on the university you choose to go to, so look at all your options. Remember the extras too - some course books will set you back as much as £100 each. Add in laptops, cameras, and other equipment, and the costs mount up quickly.
Finally, don't rule out local universities. Living with your parents while you study may not be ideal, but you really will save a bundle on accommodation and it's likely you'll get less distracted too. With so much at stake, not passing your exams is incredibly costly. Of course, this is only worth it if your local uni offers a course you want to do.
Hannah Maundrell is editor-in-chief at money.co.uk and a leading personal finance expert also
Register for free to continue reading
Registration is a free and easy way to support our truly independent journalism
By registering, you will also enjoy limited access to Premium articles, exclusive newsletters, commenting, and virtual events with our leading journalists
Already have an account? sign in
Join our new commenting forum
Join thought-provoking conversations, follow other Independent readers and see their replies