Government rejects petition against retrospective student loans change, despite being eligible for debate
Martin Lewis says campaign will keep going until Government is 'embarrassed into changing its mind'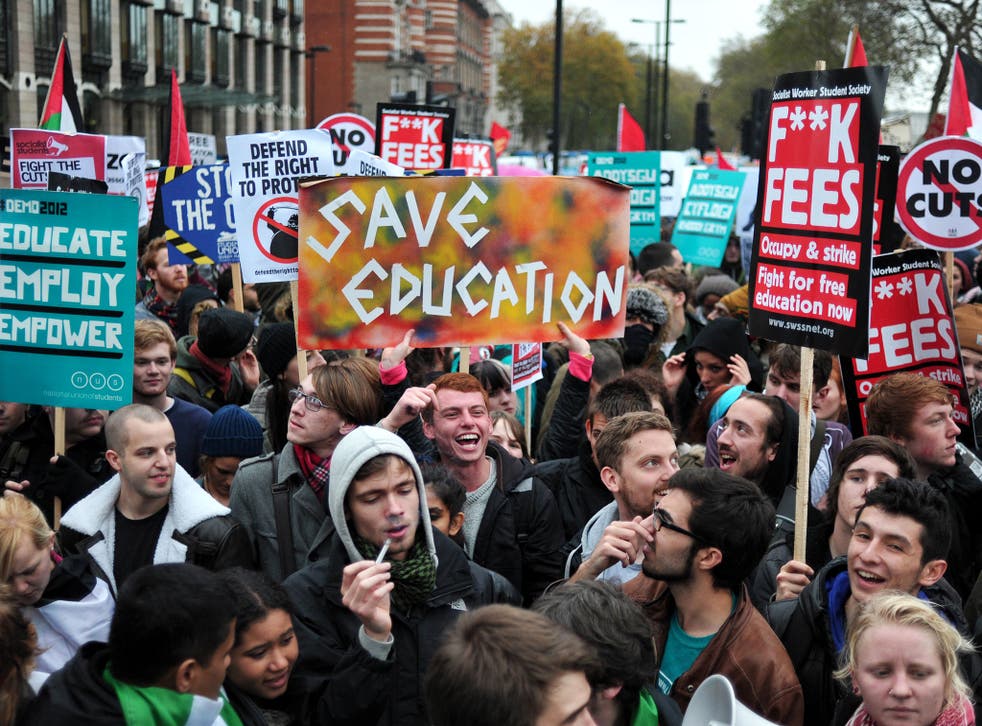 A petition against a retrospective student loan hike - which surpassed the 100,000 signatures it needed to make it eligible for debate in Parliament - has been rejected by the Government.
Launched by a Durham University student, the petition passed the signature threshold in just three days, and had criticised the Government for having "backtracked" on a 2012 promise by freezing the repayment threshold at £21,000.
The unexpected change meant graduates would now be paying back more on their student loans than originally promised. The petition added: "By introducing retrospective changes, it threatens any trust had in the student finance system.
"A commercial company would not be permitted to alter the terms of a loan agreement, so why should our government?"
However, a statement from the Department for Business, Innovation and Skills (BIS) below the petition - which received almost 129,000 signatures - insisted that freezing the repayment threshold ensures the student support system "remains affordable to the taxpayer," and that all students "can access a university education, irrespective of their ability to pay."
BIS added: "This Government is ensuring higher education is open to more people than ever before, and application rates from disadvantaged young people seeking to go to university are currently at record levels.
"Our approach is based on the fundamental principle that a borrower's contribution to the cost of their education should be linked to their ability to pay. Graduates generally benefit from higher earnings than those who do not go to university, and we must maintain a fair balance between taxpayers and graduates in the costs of higher education."
The Government had opened a consultation prior to making the changes, and an overwhelming 84 per cent of responses were against freezing the threshold which would see around two million graduates pay back £306 more each year by 2020/21 if they earned over £21,000.
With only five per cent of consultation respondents in favour, the changes still went ahead.
On this, though, BIS said: "All responses to the consultation were considered carefully in the wider context of the detailed analysis of impacts, including on the public finances."
Consumer champion Martin Lewis - who has been tirelessly fighting the change since it was "secretly" revealed in Chancellor George Osborne's Autumn Statement last year - had lauded the petition for reaching the "crucial" milestone just two weeks ago.
Expressing hope for government action at the time, he said: "My concern is, even after a parliamentary debate, they'll put their fingers back in their ears. "
Speaking on Friday, though, Mr Lewis called the loan change "a national disgrace." He said: "Don't be surprised that in response to over 120,000 concerned students, parents, and other members of the public signing a petition, the Government has just trotted out the same old trite excuses.
"Thankfully, it's not the Government who decides whether this will get a debate, that's Parliament, and I'm hopeful on 28 June there will be enough support from MPs for that to happen.
"The Government needs to know there are many of us who will ensure this campaign keeps going until it's embarrassed into changing its mind."
Petitions on the Government site which reach 100,000 signatures are considered by a parliamentary petitions committee and "are almost always debated," says the site, adding: "But we may decide not to put a petition forward for debate if the issue has already been debated."
Join our new commenting forum
Join thought-provoking conversations, follow other Independent readers and see their replies