Parliament to debate Government's controversial decision to retrospectively change student loans terms
Labour MP for Walsall South, Valerie Vaz, secures debate after coming face-to-face with Universities Minister Jo Johnson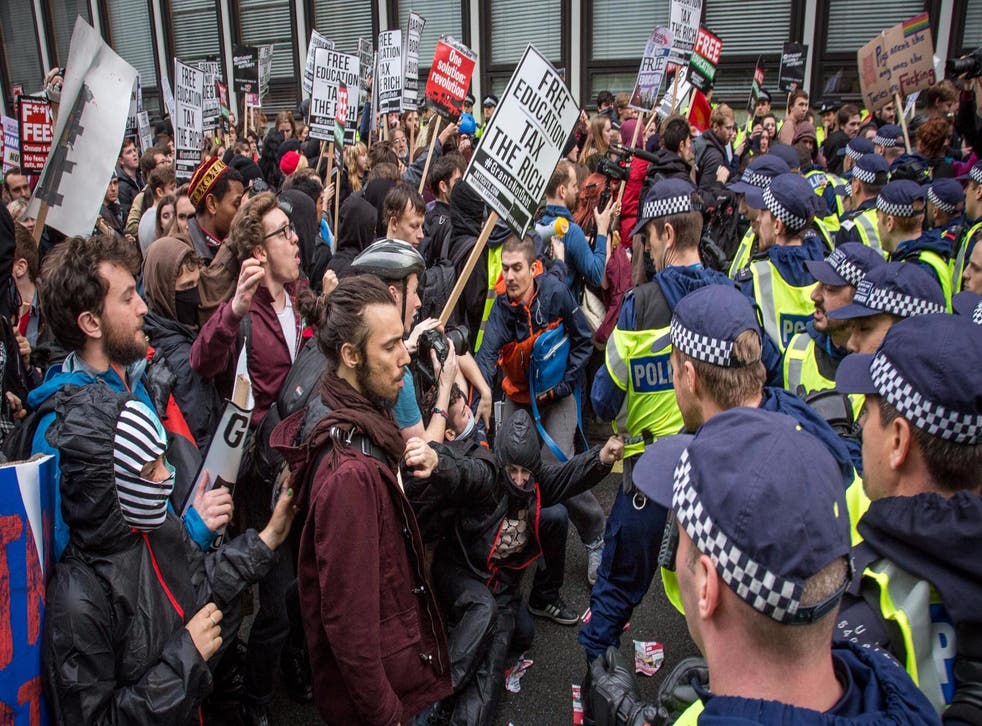 Parliament is set to debate the Government's decision to retrospectively change the terms of student loans after a long and fierce campaign.
The news will come as a pleasant surprise seeing as how the Government had rejected a petition just over a week ago, despite it surpassing the crucial 100,000 signatures it needed to make it eligible for parliamentary debate.
The Government had received heavy criticism for backtracking on a 2012 promise by freezing the repayment threshold at £21,000, meaning graduates would be paying back more on their student loans than originally promised.
Prior to implementing the changes, the Government had opened a consultation where an overwhelming 84 per cent of responses were against freezing the threshold which would see around two million graduates pay back £306 more each year by 2020/21 if they earned over £21,000.
With only five per cent of consultation respondents in favour, the changes still went ahead.
Thanks goes to Labour's Valerie Vaz, MP for Walsall South, who managed to secure the debate after coming face-to-face with Universities Minister, Jo Johnson, in the House of Commons this week.
Bringing her concerns to the table, Vaz brought up the fact the Government decided to ignore the staggering 84 per cent of consultation responses.
As well as this, the Labour MP described how the Government's own figures on the repayments "show the inequity of this." She continued: "The new scheme is far from progressive, as some ministers claimed. Graduates earning £21,000 to £30,000 will have to pay £6,100 more, those earning over £40,000 will pay only £400 extra, and those on £50,000 will pay only £200."
Vaz also argued that student loans are not subject to financial regulations and consumer protections, as is the case with other loan agreements, adding: "That must change, and I say to the minister that there is an opportunity in the Higher Education and Research Bill to add that extra regulatory protection."
Johnson responded that the critical thing is that "we have put our higher education finance system on a sustainable footing," and, in order for the Government to do that, "we had to take some difficult decisions."
Johnson added: "Freezing the repayment threshold was certainly one of them, but it was rooted in an underlying fairness, which is that graduates - who will go on in their lifetimes to earn significantly more than non-graduates - have to make a contribution towards the cost of running a big, expanding, and successful higher education system."
Martin Lewis, founder of MoneySavingExpert.com and former head of the Independent Taskforce on Student Finance Information, has been one of the student advocates fiercely campaining and putting pressure on the Government to rethink the change.
Student news in pictures

Show all 34
Lewis has also gone as far as to suggest what the Government has done may be illegal and, penning an open letter to Prime Minister David Cameron in January, Lewis wrote: "I have personally engaged lawyers who are currently looking at whether this change can be challenged legally.
"Yet this is just as much a moral issue as a legal one. A retrospective change will destroy any trust current and future generations can have in the student finance system, and perhaps, even more widely, in the political system as a whole."
Lewis has also described the retrospective change as "a national disgrace," and said no commercial company would be allowed to change a loan contract in such a way after people had signed it, insisting the Government shouldn't be allowed to either.
Lewis continued: "Yet don't be surprised that in response to over 130,000 concerned students, parents, and other members of the public signing a petition, the Government just trotted out the same old trite excuses. After all, it consulted on this and 84 per cent of responses told them not to do it, but they ignored that and went ahead anyway."
Welcoming confirmation of the debate on Wednesday, which is set to take place mid-July, Lewis said: "As predicted, though, thankfully while the Government put its fingers in its ears, Parliament has sat up and listened. With a new Government coming in September, there is still time for it to do a U-turn on this disgraceful policy and I, for one, will be pushing as hard and loudly as possible for that to happen."
The consumer champion also urged all students, graduates, and their parents to do the same and contact their MPs at the time of the debate.
Sorana Vieru, National Union of Students vice president of higher education, said the Government's U-turn on the repayment threshold is a "betrayal" of students and will punish graduates, particularly the most disadvantaged and those on lower earnings.
Vieru continued: "NUS has long been warning the terms and conditions of student loans do not protect students from retrospective changes. This proposal won't just affect new students, but those who started studying from 2012/13.
"I hope the debate will mean MPs start listening to the concerns of students which have, so far, been ignored."
Parliament will debate the decision to retrospectively change the terms of student loans on Monday 18 July at 4.30pm
Join our new commenting forum
Join thought-provoking conversations, follow other Independent readers and see their replies