Petition launched to reinstate maintenance grants in England in line with the rest of the UK
Manchester mum behind the petition says English students are being 'discriminated' against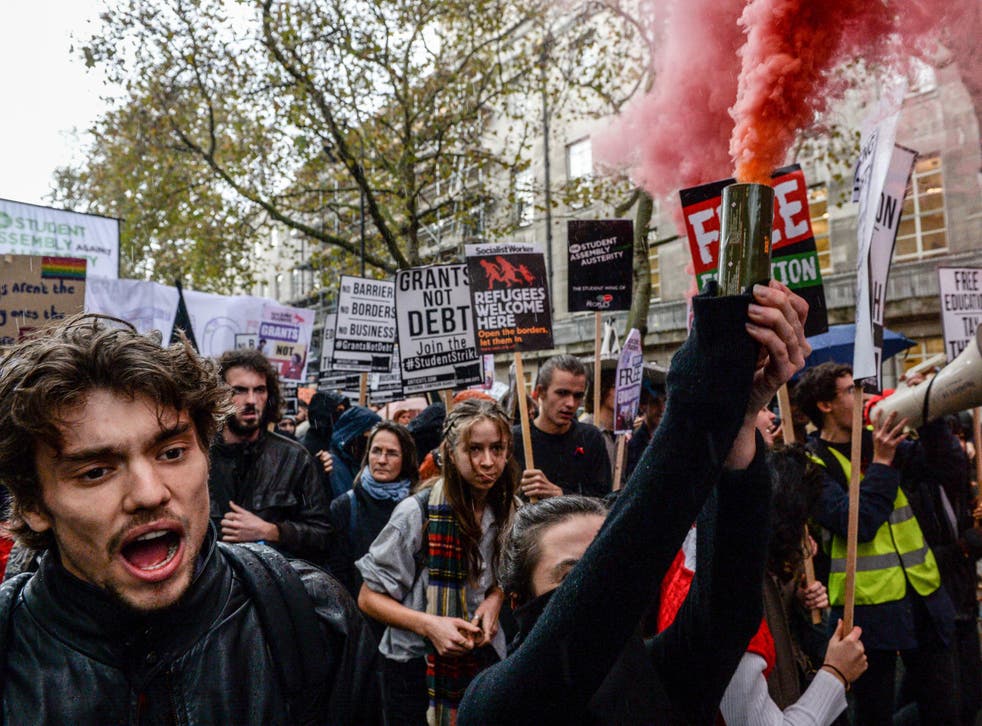 The Tories caused mass outrage earlier this year when they scrapped maintenance grants for more than half a million of England's poorest students without so much as a vote and debate in the House of Commons.
Then, in a committee most people complained of never even hearing about, it took 18 MPs just 90 minutes to officially axe the grants, a move some politicians labelled "shocking," "undemocratic," and "frightening," leading to campaigners protesting tirelessly to see the changes be reversed.
However, it seems the fight to pressure the Government to make a U-turn has not died down quite yet - not if this one mum has anything to do with it.
Tracey Farrimond, 48, from Manchester has launched a petition this week after looking into student financing for her daughter - and she's taking a major issue with how England compares with the rest of the UK.
In the petition, Mrs Farrimond has highlighted how students in all other three parts of the country are entitled to non-repayable grants towards their university fees and living costs, in addition to loans.
Graduation photos show harsh reality of student debt

Show all 7
However, she adds: "On a three-year degree, an English student will be charged £9,000 study fees and 'may' be eligible for a loan of up to £6,905 for living expenses a year - all of which is repayable.
"If you live elsewhere in the UK, you are eligible to receive non-repayable grants in excess of £5,000 a year.
"Over a three-year course, this reduces debt by over £15,000. Fair?"
Speaking to Wigan Today, Mrs Farrimond described it as being "discrimination" that Scottish students pay no fees at all, while those in some other parts of the EU pay around £1,280 a year.
Taking issue with England's annual £9,000 amount, she said: "I just don't think we're giving our students level playing field, and I don't think it's right."
Having only just been launched, though, the petition has, so far, gathered just 130 signatures. Though, working in education, Mrs Farrimond hopes she can get her fellow colleagues on board to help get the petition to gather momentum.
Students protesting for free higher education
If it were to reach 10,000 signatures, the Government will provide a response, and it manages to get to 100,000, it will be considered for debate in Parliament.
This is one mum not to be messed with.
The petition has come just weeks after it came to light that government ministers were questioning whether tuition fee costs of up to £9,000 at some of the UK's top universities could be justified given the "quality and intensity of teaching."
The revelation surfaced after images of a private memo were leaked as an unnamed official carried meeting notes from Number 10 to the Cabinet Office.
Join our new commenting forum
Join thought-provoking conversations, follow other Independent readers and see their replies