Don't be afraid to ask for help at university
There are plenty of support services available at university that are sympathetic to freshers' needs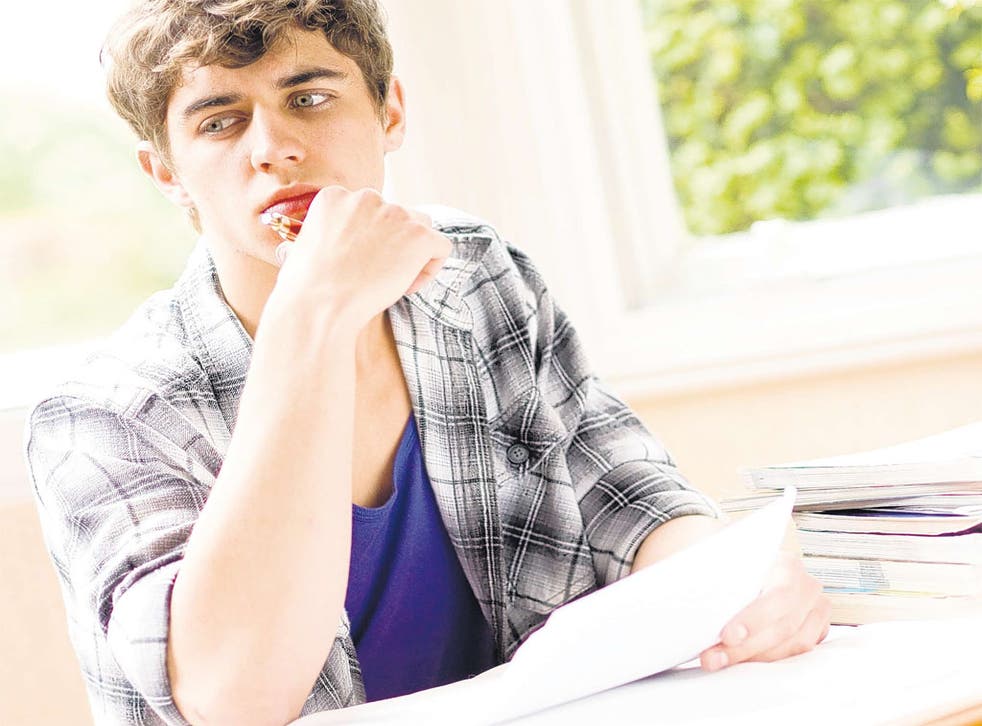 "Ten years ago, a student starting university could have expected to receive a welcome guide in the post. On arriving they might have attended a welcome party, indulged in a fancy dress pub crawl and perhaps joined a sports club or two, but that was pretty much it," says Ian Munton, head of student support and development services at Keele University.
Now the transition to university has never been so considered. "The experience had by students on arrival and as they settle into the university routine really counts," he says. "Indeed, it is viewed as being critical in ensuring that students feel comfortable and confident in their new environment."
At Keele, as at many other universities, the relationship with new students therefore starts even earlier than their first day on campus, with a series of pre-arrival events. Attend as many of these as possible, advises Munton. "They enable students to explore the campus, get to meet other students and to experience the learning and living experience in advance of their arrival in just a few short weeks."
Some events are aimed at specific groups – for example, a weekend residential programme for disabled students – while others are aimed at students with their parents, he adds.
When you start university for real, the single most important form of support will be the student mentoring scheme, says Munton. Every university offers one, albeit with different names. "These are students who were in the same position one or two years ago and are by far the best people to help their peers settle in to university life," he explains.
Goldsmiths, University of London, offers a particularly thorough scheme. Here, the peer assisted learning (PAL) programme, as it is called, involves a dedicated team of second and third year students working in groups within each department to run workshops, social events, academic visits, drop-ins and one-to-ones. "They can help with every aspect of university life that new students feel puzzled or unsure about," says a spokesperson, who adds that the PAL team can be contacted even before a student arrives and who are on-hand throughout freshers' week.
"The mentors offer you their undivided attention," says Samson Osun, a politics student. "Their sincere feedback gave me insight into university life and how to improve my work."
In addition, the student union at Goldsmiths provides what it calls a "freshers' crew". This 40-strong team is a group of student volunteers who are on-hand throughout freshers' week to help new students move in to their accommodation, offering practical advice on the way.
Indeed, while the National Union of Students (NUS) points out that they are first and foremost a campaigning and lobbying association, they are also keen to support new students. "Many people starting university are moving away from home for the first time, so it's understandable they need a helping hand," explains Pete Mercer, vice-president of welfare at the NUS.
Much of the union's work is signposting, he says. "For example, if students realise they face greater financial hardship than they'd anticipated, most institutions have financial help centres and money doctors, who can be really useful. Meanwhile, there are disability support units, counselling services, childcare units and student advice centres that can help with anything from academic problems to housing queries."
The growing acknowledgement that the wellbeing and retention of students must be a priority is good news for freshers, he says. "With the new fees regime, many students may feel additional pressures to achieve and thrive. That pressure can start from day one, so students must know they can turn to these services."
Phil Davis, head of student support at Bishop Grosseteste University College Lincoln, says he sees the same issues arise for new students year after year. "A practical example is that many students arrive with notification from the loans company that they'll be paid on the first day of their course. But that's not always true. Sometimes it takes a few days, so every year, we get people panicking that they won't have any money for three to four days. Knowing this means we can help forewarn them and hopefully get rid of the panic before it happens," says Davis.
On a more emotional level, homesickness is a common problem among freshers. "Going to university is a big shake-up in a young student's life, but that's where an assigned mentor or buddy can be invaluable, helping them get used to their new surroundings – not just campus, but the local area. Even just knowing where the supermarket and chemist is can help students feel more settled and less isolated," he says.
Concerns around disclosure of mental health issues is something Davis sees frequently among freshers. "But actually, the services on offer can be enormously helpful, not only in reassuring the student that they're not alone, but in highlighting the advantages of putting things on a more formal footing from the outset. So, for example, if they have a black day and can't make it into class, they can avoid disciplinary action being taken against them simply by the department knowing they need to take a more sympathetic outlook."
Davis reports that growing numbers of students have atypical needs. "I'm seeing more learners with existing financial obligations, for instance, and those with disabilities or cultural or language issues – and students should rest in the knowledge that universities are offering increasing support around these issues. Universities are better at evaluation than ever too – that is, hearing from student bodies about where services need to be improved further still," he says.
Student counselling is also popular among students. "It's well worth getting in touch with those services at the earliest opportunity if you think you might need them, not least because there can be waiting lists – although nowhere near as long as via the NHS," explains Davis. Some university counselling services, including City University London, are particularly proactive. "We offer new students an innovative workshop called 'Top Tips – how to survive and succeed at university'," says Charlotte Halvorsen, head of student counselling services at the university. "We are very familiar with the many challenges life at university can unexpectedly present to even the most able and resourceful student."
Every fresher is assigned a personal tutor, regardless of their university. These tutors have regular scheduled meetings with the students assigned to them to deal with any issues – whether academic, financial, emotional or practical – and can advise them directly or help them access the appropriate university or external service.
"One area where students often feel overwhelmed is with the amount of study," reports John Hammond, principal lecturer in physiotherapy and a personal tutor at St George's, University of London. "But because we know that people learn in different ways, we are usually able to help. If, for example, the student is a visual person, we might suggest using pictures, mind maps and diagrams when writing up their lecture notes. Something as simple as this can make a huge difference.
"But as with all the issues that can face new students, it's far better that they ask for help earlier rather than letting things reach crisis point."
Register for free to continue reading
Registration is a free and easy way to support our truly independent journalism
By registering, you will also enjoy limited access to Premium articles, exclusive newsletters, commenting, and virtual events with our leading journalists
Already have an account? sign in
Register for free to continue reading
Registration is a free and easy way to support our truly independent journalism
By registering, you will also enjoy limited access to Premium articles, exclusive newsletters, commenting, and virtual events with our leading journalists
Already have an account? sign in
Join our new commenting forum
Join thought-provoking conversations, follow other Independent readers and see their replies